State and Regional Primary Care Association (PCA) Cooperative Agreements
Grants to USA and Territories Nonprofits and For-Profits
to Provide Technical Assistance to Health Centers

US Department of Health and Human Services - Health Resources and Services Administration (HRSA) - Bureau of Primary Health Care

12/12/16 11:59 PM ET
Grants to USA and territories nonprofits, for-profits, faith-based organizations, and tribes to enhance local and regional health resource centers. Applicants are advised to confirm online registrations at least one month prior to the deadline. Selected organizations will provide training and technical assistance to existing and potential Health Center Program award recipients and lookalikes

The Health Resources and Services Administration (HRSA) is seeking to fund up to 52 organizations to provide T/TA directly and through collaborative partnerships to support health centers in providing comprehensive, high quality primary health care and improving the health of individuals and communities, consistent with the goals of the Department of Health and Human Services' (HHS) National Quality Strategy.

Health centers provide access to comprehensive, culturally competent, quality primary health care services to the Nation's neediest populations. The Health Center Program currently funds nearly 1,400 health centers that operate more than 9,800 service delivery sites in every state, the District of Columbia, Puerto Rico, the Virgin Islands, and the Pacific Basin. In 2015, health centers provided care to more than 24 million patients.

PCAs are uniquely positioned to provide T/TA to assist health centers to increase access to care, achieve operational excellence, and enhance health outcomes and health equity within their state and regional contexts. PCAs develop T/TA and coordinate with, leverage, adapt, and complement T/TA resources provided by other BPHC-supported T/TA providers, including National Training and Technical Assistance Cooperative Agreements (NCA) and Health Center Controlled Networks (HCCN).

PCA funding in fiscal years (FY) 2017 through 2020 will support the provision of T/TA to health centers to increase access to care, achieve operational excellence, and enhance health outcomes and health equity through the dissemination of promising practices, facilitation of trainings, coordination of stakeholder meetings, and other T/TA activities. PCAs monitor and report to HRSA on state and/or region-wide factors that impact health centers, as well as organize and support health centers to implement evidence- based and promising practices to address HRSA priorities in ways that are most effective given unique state and regional factors. T/TA provided by PCAs also supports increased collaboration and coordination among health centers in the state or region.

PCAs are expected to serve as facilitators and coaches that support health center quality improvement through the delivery of T/TA in the state or region, such as self- designed T/TA as well as tailoring and implementation of tools and resources developed by other HRSA-supported T/TA providers, including:

-National curricula, tools, and resources developed by NCAs to improve outcomes and address barriers at a national level.

-Tools and resources developed by HCCNs to support meaningful use of electronic health records (EHRs), adoption of technology-enabled quality improvement strategies, and engagement in health information exchange (HIE) to strengthen the quality of care and improve patient health outcomes.

PCA award recipients must collaborate with and leverage resources across and among other BPHC-supported T/TA providers (e.g., NCAs, HCCNs), as well as other state and regional stakeholders, to maximize impact and reduce duplication of effort.

PCAs must engage and represent all health centers in the state/region to inform the development of T/TA activities. This includes data collection and analysis, and strategic planning to ensure that T/TA activities address the diverse needs of health centers across the state/region, while targeting resources and activities to have the maximum impact in improving access to care, achieving operational excellence, and enhancing health outcomes and health equity.

Expected Number of Awards: 52

The project period is July 1, 2017 through June 30, 2020 (up to three years)

Eligible applicants include domestic public or private, nonprofit, or for-profit entities that can provide T/TA on a state or regional level to community-based organizations that have or are seeking Health Center Program award recipient or look-alike designation status.

Faith-based, tribes, and tribal organizations are eligible to apply for PCA funding.

New organizations and organizations currently receiving funding as PCAs under Section 330(l) may submit applications.

Foreign entities are not eligible for HRSA awards, unless the authorizing legislation specifically authorizes awards to foreign entities or the award is for research. This exception does not extend to research training awards or construction of research facilities. Foreign entities are not eligible to apply for PCA funding.

Required information must be submitted via Grants.gov with a due date of December 12, 2016 at 11:59 PM Eastern Time.

Supplemental information must be submitted via EHBs with a due date of January 23, 2017 at 5:00 PM Eastern Time.

View this opportunity at Grants.gov: http://www.grants.gov/web/grants/view-opportunity.html?oppId=289062

Applicants are advised to ensure that SAM and Grants.gov registrations and passwords are current as soon as possible. Registration in all systems, including SAM.gov, Grants.gov and EHBs, may take up to one month to complete.

Before starting your grant application, please review the funding source's website listed below for updates/changes/addendums/conferences/LOIs.
Marlene Saez, Public Health Analyst
(301)594-4300
bphcpca@hrsa.gov

93.129

HRSA-17-057


177052_oppHRSA-17-057-cfda93.129-cidHRSA-17-057-instructions.pdf

177052_oppHRSA-17-057-cfda93.129-cidHRSA-17-057.pdf

USA: Alabama; Alaska; Arizona; Arkansas; California; Colorado; Connecticut; Delaware; Florida; Georgia; Hawaii; Idaho; Illinois; Indiana; Iowa; Kansas; Kentucky; Louisiana; Maine; Maryland; Massachusetts; Michigan; Minnesota; Mississippi; Missouri; Montana; Nebraska; Nevada; New Hampshire; New Jersey; New Mexico; New York City; New York; North Carolina; North Dakota; Ohio; Oklahoma; Oregon; Pennsylvania; Rhode Island; South Carolina; South Dakota; Tennessee; Texas; Utah; Vermont; Virginia; Washington, DC; Washington; West Virginia; Wisconsin; Wyoming
USA Territories: American Samoa (USA) Guam (USA) Puerto Rico (USA) Virgin Islands (USA) Northern Mariana Islands (USA)
USA Compact Free Associations: The Federated States of Micronesia (USA) Marshall Islands (USA) Republic of Palau (USA)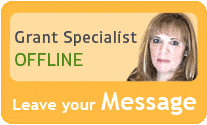 Our team of researchers and grant specialists review hundreds of funding resources daily to make sure GrantWatch.com provides members with the most up-to-date grants.
We have grants for: