Regular Grants
Grants to New Mexico Nonprofits, IHEs, Agencies,
and Groups for Public Humanities Programming
Agency Type:
Foundation / Corporation

New Mexico Humanities Council (NMHC)

01/10/17

02/01/17

Request a Grant Writer
Grants of more than $2,000 to New Mexico nonprofits, IHEs, government and tribal agencies, and ad hoc groups for humanities activities. Applicants must consult with program staff no later than January 10. Applications will be considered for high-quality humanities programs that will be presented to public audiences throughout the State.

Programs may vary as widely as New Mexico's communities and audiences. These programs bring scholars and the public together in a dialogue that enhances the civic and cultural life of the citizens of the State. Programs must be intended primarily for adults who are not full-time students and for families.

Examples of humanities disciplines include: language, both modern and classical; linguistics; literature; history; jurisprudence; philosophy; archaeology; comparative religion; ethics; the history, criticism, and theory of the arts; those aspects of social sciences which have humanistic content and employ humanistic methods; and the study and application of the humanities to the human environment with particular attention to reflecting our diverse heritage, traditions, and history and to the relevance of the humanities to the current conditions of national life.

NMHC will also fund projects that deal with the historical and human values aspects of science and technology.

A humanities scholar must play a central role in all phases of project planning, presentation, and evaluation.

Types of Grants:

1) Direct Grant Awards make an outright award of NMHC funds. Like all NMHC grants, the grant must be matched, which means that other sources must meet at least half of the project's total costs

2) Challenge Grant Awards match cash gifts from third parties. Applicants with the ability to raise cash gifts from businesses, foundations, or individuals are encouraged to apply for a Challenge Grant.

Regular Grants provide more than $2,000. The average regular grant funded is about $5,500.

Programs can begin May 1.

NMHC is authorized to award grants to:
-Private, nonprofit organizations
-Institutions of higher education
-State, local, and federally recognized Indian tribal governments
-Ad hoc groups of at least two persons that form an association to carry out a project.

Organizations or groups that apply for funding must be constituted for nonprofit purposes, but it is not necessary that they be incorporated or have tax-exempt status.

Individuals working alone are not eligible to apply for NMHC grants, but may be able to find a private, nonprofit organization to serve as sponsor an applicant.

Not Funded:
-"Bricks and mortar" projects such as construction, renovation, or preservation;
-Fine or performing arts, though NMHC often funds programs that interpret the arts (such as history, theory, criticism);
-Equipment purchase (in some cases, NMHC may fund a purchase if it is more economical than rental for a project; such equipment reverts to NMHC at the end of the project);
-Grantee fundraising events or events intended to make a profit;
-Curriculum development;
-Broadcast quality film or video projects; NMHC will fund films or videos if they are an integral part of another project, such as a video as part of an exhibit or oral history project;
-Publication, unless it is directly linked to public programs, such as a gallery guide or interpretive program notes;
-Classroom presentations or "how to" workshops;
-Fellowships or scholarships;
-Professional development;
-Research, except as preparation for a public program;
-Activities taking place before the funding decision by NMHC's Board;
-Projects that advocate only one point of view or one course of action;
-Professional conference events intended solely for those registered at the conference; conference events that are open and accessible to the general public may be considered for funding;
-Salaries: NMHC will pay honoraria, but not full market cost for participation in NMHC funded regrant projects;

Non-allowable costs in addition to the exclusions above:
-Costs occurring before or after the grant period;
-Costs of meals and refreshments, unless the meals are per diem expenses for scholars or others who must travel from out of town to participate in the project and will have to stay overnight;
-Indirect costs expressed as a percentage of other costs to be supported by NMHC funds. That is, if you request $3,000 for program expenses, you cannot simply add, say, 10% to cover the indirect costs of your project. However, most of what is normally included under indirect costs are legitimate project costs: telephone, postage, secretarial support, fiscal support, use of facilities, etc. NMHC funds can be requested for these purposes provided they are itemized and explained; for example, secretarial support for 20 hours @ $10/hour;
-Administrative costs to cover insurance and retirement/pension contributions must be included in the honorarium figure. NMHC will pay up to $350 in honoraria per speaker for a single public event.

The deadline to hold a consultation with NMHC staff is January 10, 2017.

The deadline to submit a Regular Grant application is February 1, 2017.

You are required by federal law to have a DUNS number in order to apply. If your application is chosen for funding, you must have a registered DUNS number in order to receive payment. Please note than DUNS registration can take anywhere from 2-6 weeks.

At least one-half of each project's total cost comes from non-NMHC sources, often as in-kind contributions such as donated services, facilities, goods, and volunteers' time.

Eligibility and Guidelines: http://nmhum.org/grants/eligibility

Pre-Application Steps: http://nmhum.org/grants/Dontbecaughtbysurprise

Application Instructions: http://nmhum.org/grants/printedapp

FAQ: http://nmhum.org/grants/grantfaqs

Deadlines: http://nmhum.org/grants/deadlines

Before starting your grant application, please review the funding source's website listed below for updates/changes/addendums/conferences/LOIs.
Apply Online: http://nmhum.org/grants/application/

Craig Newbill, Executive Director
cnewbill@nmhum.org

New Mexico Humanities Council
4115 Silver Avenue SE
Albuquerque, NM 87108

P: 505-633-7370
F: 505-633-7377

USA: New Mexico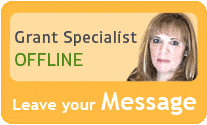 Libby is constantly in touch with grant program managers and reviews numerous publications to make sure that GrantWatch.com provides subscribers with the most up-to-date grant opportunities.
We have grants for:

Need help?
Hi, I would love to guide you through the site.
Please feel free to call or write.
Customer Sales & Support
(561) 249-4129