Arts Project Grants
Grants to Northwest Minnesota Nonprofits and
Agencies for Local Arts Events and Programming
Agency Type:
Foundation / Corporation

Northwest Minnesota Arts Council

02/01/17

Request a Grant Writer
Grants of up to $3,000 to Northwest Minnesota nonprofit organizations and government agencies to implement arts programming and events in Kittson, Norman, Polk, Red, Pennington, Marshall, Roseau, and Lake Counties. This program supports activities in all artistic disciplines, including but not limited to theater, visual arts, film and video, architecture and design, dance, folk arts, music, literature, and multi-disciplinary. Funding is also available for organizational development.

To be eligible for funding, a project must be for the creation and production of arts programs or projects which are for the development or enhancement of local or regional artists or arts organizations; or, the hosting of arts events by contracting for the services of another organization or individual to provide arts programming to the local or regional community.

Types of Projects:

1) Productions or Exhibitions

-Costs directly related to the performance, publication, or exhibition of art are eligible expenses. Such costs may include artists' fees, directly applicable administrative costs, costs of expendable materials, project-specific promotional costs, travel costs, and rental fees.

-Projects in which a variety of components are drawn together to compose a local or regional arts festival or fair may be funded for specific components of the event involving artists or promotional efforts. General operating support for festivals or fairs is not eligible.

-The focus for this type of project is on the creation of art or a performance or publication by artists in our region.

2) Sponsorship/Guest Artists

-Application may be made for contracting with a professional artist or arts group who does not regularly work for the applicant organization. Contracting may be made for the purpose of the artistic development of the applicant, or artists and arts resources in the community, and/or for the purpose of being presented with the applicant organization in a public performance. Organizations that host art events from outside their community are part of this category.

-The focus of this program is on the audience and access of that audience to a wide variety of professional artistic experiences which may be brought to a community.

General Sponsorship grants may be used for the following types of events:
-Performances by touring artists or arts organizations
-Assembled exhibitions on tour
-Film and video screening
-Public readings
-Lectures, demonstrations, master classes, seminars, or workshops

3) Organizational Development

-Administrative or Consultant Services

-Requesting funds for a managerial or consultant project for the purpose of improving existing programs or developing new programs is an eligible activity. This support is not for the continuation of on going managerial functions or regular staff costs. Most grants for administrative or consultant services will be granted on a one-time only basis. Services may include public relations, fiscal management, fund-raising, and other management activities.

-Production or Planning Services: Activities which support and/or assist the needs of arts organizations and artists, or the arts needs of the general community by being commonly administered or coordinated by one agency are eligible projects. This may include developing methods to increase public exposure to, and education of arts in the community. Most grants requested for a consultant to assist in the production or planning of arts services will be granted on a one-time basis.

4) Publications

-Funds may be requested for special arts publications such as exhibition catalogs, or visual arts and literary materials. Literary magazines and small press books are eligible for funding only after they have been published at least once. (Publication projects which are not part of an on-going series are eligible without the stipulation of previous publication.) Any publication which is distributed only to an organization's membership is not eligible. Funds may be requested for editorial services, production costs, compensation for contributing writers and/or distribution.

5) Workshops, Classes, and Arts Awareness Projects

-Application may be made for funding activities or materials for classes, conferences or workshops, publications, films, exhibits, and other presentations of this nature.

Up to $3,000

The project must be completed within 24 months of the notification of the receipt of a grant.

The applicant must be a Minnesota nonprofit, tax-exempt organization as described in Section 501(c)(3) of the United States Internal Revenue Code with Articles of Incorporation on file with the State of Minnesota; or, a governmental unit or department or agency of the State of Minnesota.

An organization not meeting this requirement may apply to the regional Arts Council through a fiscal agent. A fiscal agent is a Minnesota non-profit, federally tax-exempt organization or governmental unit which applies to the regional Arts Council on behalf of an organization not meeting nonprofit, tax-exempt requirements.

Two or more eligible organizations or governmental units may form a partnership to present arts activities within a community and may submit one application.

Applications for grant assistance will not be accepted for review if any of the following conditions exist:

-Funds are requested from the regional Arts Council and the Minnesota State Arts Board for the same work or expenses incurred while carrying out the same project in a single fiscal year, without the expressed consent of both the Regional Arts Council and Minnesota State Arts Board;
-State funds requested from the regional Arts Council and/or the State of Minnesota exceed 90% of the total cost of a project;
-Artists are required to pay high entry or exhibition fees in order to exhibit or perform in the project;
-Funds are requested for capital improvement or construction; purchase of real property (land or buildings); or, endowment funds;
-Funds are requested for projects limited in access to, or only serving, those attending educational institutions, including the staff;
-Funds are requested to account for fund deficiencies in projects begun prior to the project starting date specified in the "Application Guidelines" section of this Program Information;
-Funds are requested for projects which are essentially for the religious socialization of the participants;
-An organization has a report overdue from a past grant;
-Funds are requested for non fine arts portions of festivals or art fairs, including humanities and historical portions;
-The activity is not open to the public;
-Funds are requested for publications to be distributed only to the organization's members;
-The proposal includes a series of events.

The next Arts Project Grant deadline is February 1, 2017.

A 10% minimum cash match is required for all grant requests. If the project is to repeat sponsorship of an artist or group that has been sponsored with NWMAC funding in previous years then a 25% minimum cash match is required.

Application Forms and Resources: http://www.northwestminnesotaartscouncil.org/grants/grant-forms-quick-list/

Before starting your grant application, please review the funding source's website listed below for updates/changes/addendums/conferences/LOIs.
Apply Online: https://www.grantinterface.com/northwestminnesotaartscouncil/Common/LogOn.aspx

Mara Lunde Hanel, Arts Council Director
218-745-9111
mara@nwrdc.org

Northwest Minnesota Arts Council
109 S. Minnesota St.
Warren, Mn. 56762-1428

Organizations must reside within Kittson, Marshall, Norman, Pennington, Polk, Red Lake, or Roseau Counties

USA: Minnesota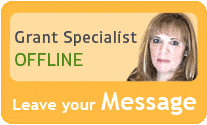 Libby is constantly in touch with grant program managers and reviews numerous publications to make sure that GrantWatch.com provides subscribers with the most up-to-date grant opportunities.
We have grants for:

Need help?
Hi, I would love to guide you through the site.
Please feel free to call or write.
Customer Sales & Support
(561) 249-4129