Active Transportation Assessment Collaboration
In-Kind Grant to a South Dakota Community to
Promote Physical Activity in Daily Transportation

South Dakota Department of Health

12/02/16

Request a Grant Writer
In-kind grant to a South Dakota school, organization, or public agency for technical assistance to incorporate design strategies in their community that promote physical activity. Please note that no funds will be issued to the community as part of this program. The community will receive an assessment and design plan to integrate physical activity into daily routines through active transportation principles.

The technical assistance/built environment assessments are conducted by SDSU Landscape Architect/City Planning students under the direction of Professor Donald Burger. The students complete the assessments during the Spring semester (January) and present the results/recommendations to the community in May.

The South Dakota Department of Health will provide a South Dakota community with technical assistance (provided by the SDSU Landscape Architecture Program) in conducting various active transportation assessments and providing recommendations for improving the built environment to increase walkability and active transportation within that community or joint communities.

Rationale for Active Transportation: Active transportation integrates physical activity into daily routines such as walking or biking to destinations such as work, school, grocery stores, or parks. Active transportation policies and practices in community design, land use, and facility access have been proven effective to increase physical activity. Improving the built environment conducive to active transportation also improves community aesthetics, enhances the economy of a community, and improves overall community connectedness and quality of life.

NOTE: The intent of this assessment opportunity is to provide recommendations on increasing active travel to destinations within the selected community to increase physical activity, and is not meant to solely assess and recommend the placement of walking paths or recreational trails that do not connect to other community facilities and services.

Overview: SDSU Landscape Architecture students and professor(s) will make a 2-3 day onsite visit(s) to the selected community early winter 2017 to meet with community leaders, gather information, and conduct assessments. Based on community assessments, students will develop recommendations (during spring semester) and return to community late spring to present findings to all stakeholders.

Deliverables to Community: Assessment results, analysis, reports, maps, diagrams, sketches, detailed drawings, and other materials for community to use toward planning and improving the built environment. Completion of assessment also aligns the community in a better position to seek out other available funds to implement recommended plans.

Additional Benefits to Community: Access to a wealth of resources, expertise, and ongoing technical assistance. This assessment provides the catalyst for communities with an interest in implementing active transportation strategies but have lacked the expertise, staffing or information to initiate such assessments. The intent of this technical assistance is to provide the assessment phase of a longer-term community investment in improving active transportation.

Costs: There are no direct financial costs to the selected community, however the community is expected to arrange hosting facilities, provide refreshments, and staff/indirect support dedicated to this project. SDSU project expenses will be supported by the SD Department of Health.

The South Dakota Department of Health will work with one SD community (or two communities as an inter-community project).

The assessment project period will occur January 2017 - May 2017. SDSU students' final presentation to the selected community will most likely occur late April 2017 but final date will be determined by professor(s).

Communities, led by elected officials and city leaders, interested in the implementation of healthy community design strategies and integrating physical activity into daily routines through active transportation principles.

Who Should Apply: Civic Leaders, Elected Officials, Healthy Community Stakeholders, Public Works Department, Parks and Rec Department, Transit Authority Leaders, Planning/Engineering/Transportation Officials, Wellness Coalitions, Walking/Bicycling Advocacy Groups, School Administrators, or others working closely with city officials interested in improving active transportation.

Timeline:
-Grant Due Date: December 2, 2016
-Grant Selection: December 16, 2016

Interested communities should submit via email the completed application.

Before starting your grant application, please review the funding source's website listed below for updates/changes/addendums/conferences/LOIs.
Beth Davis, Physical Activity Coordinator
(605) 280-2429
beth2022@pie.midco.net


177127_2017-Active-Transportation-Grant-Application-WORD.doc

177127_2017-Active-Transportation-Grant-Application-PDF.pdf

USA: South Dakota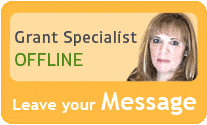 Libby is constantly in touch with grant program managers and reviews numerous publications to make sure that GrantWatch.com provides subscribers with the most up-to-date grant opportunities.
We have grants for:

Need help?
Hi, I would love to guide you through the site.
Please feel free to call or write.
Customer Sales & Support
(561) 249-4129