Vermont Watershed Grant Program
Grants to Vermont Nonprofits, Agencies, and Groups
to Protect Marine Habitat and Water Quality

Vermont Department of Environmental Conservation (DEC), Vermont Department of Fish and Wildlife

12/02/16
Grants of up to $10,000 to Vermont government agencies, nonprofit organizations, and citizen groups for the restoration and protection of watersheds throughout the State. Funding may be requested for planning and assessment, outreach and education, and project implementation. Grants will be awarded for projects that meet the following criteria:

-Protect or restore fish and wildlife habitats
-Protect or restore water quality, and shorelines;
-Reduce phosphorus loading and/or sedimentation as part of DEC's Clean Water Initiative objectives;
-Enhance recreational use and enjoyment;
-Identify and protect historic and cultural resources;
-Educate people about watershed resources; or
-Monitor fish and wildlife populations and/or water quality.

Watershed Grants Program dollars are intended for complete projects or for discreet, identifiable portions of larger projects. While all projects will be considered, the following are being emphasized in this year's cycle:

1) Education and practical outreach concerning measures to protect or restore stream/river corridor habitat.

2) Outreach that will develop implementation projects for funding through the Ecosystem Restoration Grant program cycles

3) Quantifiable activities directed at protecting or restoring lake shoreline areas, especially those focused on controlling runoff and preventing erosion.

$100,000

-Education and outreach: Up to $5,000
-Planning, assessment, inventory, monitoring: Up to $3,500
-On-the-ground implementation: Up to $10,000

Projects will be initiated April - May 2017. Allowances can be made for grant funded projects needing more time. However, projects should be ready to begin before August 2017 otherwise grant funds should be applied for during a successive year.

Municipalities, local or regional governmental agencies, nonprofit organizations, and citizen groups are eligible to receive Watershed Grants for work on public or private lands. Individuals and state and federal agencies are not eligible to receive funds directly, but may be partners of a project.

The following are not eligible for funding:

-Land purchases and associated costs, such as appraisals.

-Control or inventory of nuisance aquatic or terrestrial plants. Other grant programs are available to fund these activities (http: //www.lcbp.org/about-us/grants-rfps or http://dec.vermont.gov/watershed/lakes- ponds/aquatic-invasives/funding

NOTE: Proposals focused on education and outreach, greeter programs, new or experimental demonstration control efforts and boat wash stations ARE eligible for watershed grant funding.

Submit the application no later than December 2, 2016. Refer to the Application Guide for instructions.

Grant Timetable
-December 2, 2016: Applications due
-February, 2017: Citizen Review Committee meets and completes ranking.
-February, 2017: Commissioner of Fish and Wildlife approves selected projects. Applicants notified.
-April-May, 2017: Projects initiated with signed grant agreements.
-January 30, 2018: Submission and approval of final report and financial information for most projects.

Grant recipients must meet state insurance requirement. These may be cost-prohibitive or otherwise problematic for some applicants. If you are not familiar with these requirements, contact Chris Saunders (see contact details below) before applying.

Before starting your grant application, please review the funding source's website listed below for updates/changes/addendums/conferences/LOIs.
Christopher Saunders
(802) 343-5487
Chris.Saunders@vermont.gov

Vermont Department of Fish & Wildlife
One National Life Drive
Montpelier, VT 05620

USA: Vermont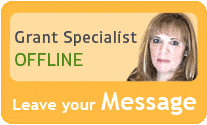 Our team of researchers and grant specialists review hundreds of funding resources daily to make sure GrantWatch.com provides members with the most up-to-date grants.
We have grants for: