Arkansas Unpaved Roads Grant Program
Grants to Arkansas Public Agencies to Reduce
the Environmental Impact of Rural Roads

Arkansas Economic Development Commission (AEDC) - Division of Rural Services (DRS), Arkansas Rural Development Commission (ARDC)

12/01/16

03/09/17

Request a Grant Writer
Grants of up to $75,000 to Arizona counties, public agencies, and unincorporated areas to improve public, unpaved roads in rural areas. Mandatory training sessions are scheduled for December 1 and December 15. The primary focus of this program is on best management practices that reduce the impact of sediment and road runoff to streams, rivers, and drinking water supplies while reducing long term unpaved county road maintenance costs.

The Program is designed to fund work on public roads with unbound road surfaces. These are surfaces of natural material or crushed aggregate that have not been incorporated into a bound layer using asphalt, oil, or other such binder. For the Program, driving surface aggregate (DSA) is NOT considered "paved" even though the material looks similar to pavement/concrete and is laid with paving equipment.

Program projects eligible for funding must focus on both unpaved road improvements and sediment reduction that is negatively impacting, or could negatively impact a named, priority water body covered by the Program.

Projects should focus on worksites (identified pollution sites) and environmentally safe practices (ESM) to reduce pollution while providing a more stable unpaved road. Only projects that provide some form of environmental benefit, typically by reducing sediment and concentrated drainage to waterways, will be considered for funding.

Priority Water Bodies In Order of Program Priority:
-A water body containing an aquatic species listed as threatened, endangered or a candidate species by the Federal Government;
-A water body that has been determined to be impaired as a result of turbidity or sediment;
-A water body used as a drinking source for people;
-A water body used as an interstate waterway;
-A water body the Arkansas Game and Fish Commission had determined contains a species of greatest conservation need;
-A water body important to agricultural or pasture land use; or
-A water body important to forestry land use.

Applicants may apply for the full or partial costs of materials, equipment, and labor required for implementation of the grant project.

Eligible grant funds are capped at $75,000.

Public entities that own and maintain public roads in Arkansas that are open to public vehicle travel at least eight (8) consecutive weeks a year are eligible to apply for grants for Program funding.

Counties are the primary applicants for Program funding.

Other unincorporated areas with public, unpaved roads can also apply for funding as long as the entity has capacity to implement and manage a Program grant.

Projects not eligible for funding consideration under the Unpaved Roads Program include, but are not limited to:
-Roadways that have bound surfaces including oil, asphalt, concrete, or any mixture of sealed aggregate;
-Roadways that are not negatively impacting a priority body of water;
-Public roads that are open to the public for less than eight (8) consecutive weeks;
-Any and all private roads.

Note: Applicants are not eligible for an Unpaved Roads Grant if the county has an Unpaved Roads Grant currently open. Once the grant has been closed out, applicants are eligible to apply.

Training for the Arkansas Unpaved Grant Program is mandatory for at least one county representative or county roads personnel. Counties are not eligible to apply until this training is completed.

Upcoming Training Sessions:

December 1, 2016, 9:00 AM - 4:00 PM
Carroll Electric Building
5056 Highway 412B, Hunstville

December 15, 2016, 9:00 AM - 4:00 PM
Ouachita Center
100 College Drive, Mena

To attend, complete and submit the Training Workshop Registration form (attached below).

All proposed and funded projects are required to have at least a fifty percent (50%) match contribution. In-kind goods and services committed by the county will include without limitation labor, equipment use, materials, and services. Donations from private entities and other Program stakeholders can be applied to meet or exceed the programmatic matching requirements. Other sources of funds that will benefit a county's grant applications are encouraged. The Program is a public, private partnership to benefit the people of Arkansas.

All matching funds must be pledged at the time of application submission and be immediately available if an award is received.

Applicants are encouraged to conduct site visits with DRS staff on-site to discuss the potential project before an application is submitted for funding in excess of $25,000.

Before starting your grant application, please review the funding source's website listed below for updates/changes/addendums/conferences/LOIs.
Brenda Rowell, Grants Manager
(501) 682.6011 / 1-888-RURAL-AR
RuralServices@ArkansasEDC.com

Arkansas Economic Development Commission
Division of Rural Services
900 West Capitol, Suite 400
Little Rock, AR 72201

USA: Arkansas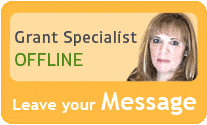 Libby is constantly in touch with grant program managers and reviews numerous publications to make sure that GrantWatch.com provides subscribers with the most up-to-date grant opportunities.
We have grants for:

Need help?
Hi, I would love to guide you through the site.
Please feel free to call or write.
Customer Sales & Support
(561) 249-4129