Greenville Women Giving Grant
Grants to Greenville County, South Carolina
Nonprofits and Agencies for Community Benefit
Agency Type:
Foundation / Corporation

Community Foundation of Greenville

11/30/16

01/11/17 5:00 PM
Grants starting at $40,000 to Greenville County, South Carolina nonprofit organizations and agencies for community benefit programs. Information sessions will take place on November 30, 2016. Funding is intended for the focus areas of arts and culture, education, environment, health, and human services.

Priority funding area details:

1. Arts and Culture
GWG seeks to strengthen the community through arts by supporting projects that promote the creation of, access to and appreciation of art, as well as programs that incorporate the arts as part of a multidisciplinary teaching program.

2. Education
GWG promotes lifelong learning by supporting projects that educate individuals for a productive life from early childhood through higher education as well as those providing for teacher development and access to quality educational programs and job training.

3. Environment
GWG seeks to enhance the community by supporting projects that protect and preserve natural areas and resources, that improve outdoor recreational opportunities and parks, and that teach conservation, protection and the responsible use of natural resources.

4. Health
GWG seeks to improve the overall health of the community by supporting projects that promote health, wellness, and access to high-quality healthcare for everyone, as well as projects that assist individuals in changing or avoiding unhealthy lifestyles or behaviors.

5. Human Services
GWG seeks to address inequities within the community by supporting projects that address every individual's needs for food, clothing, and shelter, as well as projects that address underlying social problems.

Note: Some grant applications may meet the criteria for more than one focus area. Grantees will be asked to select the area that best applies to their particular grant. The Grants Review Committee reserves the right to change the category in order to maintain group consistency.

Priority will be given to projects that:

- Address a community need, an emerging community need, and/or provide a new, creative approach to a community need.
- Offer opportunities for collaboration and foster partnerships, as well as leverage other funding sources.
- Demonstrate the ability to achieve measurable results, provide clear action steps and a reasonable timeline and can show a clear plan for sustainability of the project (if appropriate).
- Clearly reflect how the grant funds will be used to accomplish the outlined goals and objectives.

Grant requests may range from $40,000 to $100,000.

Projects accepted for a 1-year grant must be able to be completed by April 30, 2018; 2-year grants must be able to be completed by April 30, 2019.

- Applicants must qualify as tax-exempt under section 501(c)(3) of the Internal Revenue Code, either per se, or under the auspices of a qualified fiscal agent, or be classified as a unit of government.
- Organizations must have a location and provide services in Greenville County, South Carolina.
- Organizations must not discriminate on the basis of age, race, national origin, ethnicity, gender, physical ability, sexual orientation, political affiliation or religious belief.
- Each organization may submit only one application per year. Exceptions are made for organizations that have 5 or more locations within Greenville County AND have at least 5,000 employees.
- Current GWG grant recipients may apply for another grant only after they have successfully completed the assessment process. The GWG grant cycle runs from May (when the grants are awarded) until April of the following year (when grant assessments are completed). In the case of 2-year grants, the end of the grant cycle is in April two years after the awarding of the grant. Organizations are not eligible to apply for another grant until the end of the grant cycle for which they have received funding. In other words, since the end of the grant cycle falls after the application deadline, organizations will not be permitted to submit an application for the year after they received a grant (or two years after in the case of a 2-year grant), even if the project has been completed prior to the application deadline. Otherwise, there are no limits on the number of times an organization may apply for a GWG grant.

Greenville Women Giving does NOT provide funding for:

- Endowments
- Travel expenses and conferences
- Re-granting to other organizations
- Projects that promote specific religious or political views
- Projects not within Greenville County

Grant Information Sessions will be held on November 30, 2016 at:

Greenville Chamber of Commerce
24 Cleveland Street

9:00 AM - 10:30 AM, and
12:00 PM - 1:30 PM

All potential applicants, whether or not they have applied previously, are strongly encouraged to attend one of these sessions to ensure they are aware of all guidelines.

Please RSVP to greenvillewomengiving@gmail.com.

Guidelines:
http://greenvillewomengiving.org/grants/grantguidelines.aspx

Application Instructions:
http://greenvillewomengiving.org/grants/applicationinstructions.aspx

FAQs:
http://greenvillewomengiving.org/grants/frequentlyaskedquestions.aspx

Before starting your grant application, please review the funding source's website listed below for updates/changes/addendums/conferences/LOIs.
Apply online:
http://greenvillewomengiving.org/grants/onlineapplication.aspx

(864) 361.1393
greenvillewomengiving@gmail.com

630 E. Washington Street, Suite A,
Greenville, SC 29601

Grant requests from non-profit, 501(c)(3) tax-exempt agencies located within or offering services to the citizens of Greenville County are eligible.

USA: South Carolina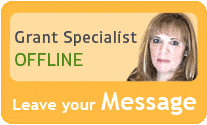 Our team of researchers and grant specialists review hundreds of funding resources daily to make sure GrantWatch.com provides members with the most up-to-date grants.
We have grants for: