Impact Grant
Grants to Sonoma Valley, California Nonprofits for
Major Programs that Address Community Needs
Agency Type:
Foundation / Corporation

Impact100 Sonoma

11/16/16

01/12/17

02/17/17 8:00 PM

Request a Grant Writer
Grants of $10,000 plus one grand-prize winner to Sonoma Valley, California nonprofits to launch a new major program or expand an existing one. A mandatory letter of inquiry is due on January 12, 2017. An educational symposium will take place November 16, 2016, and a grant application workshop will be held on December 8, 2016. Grant funding must affect the area from Kenwood to Schellville.

Impact Grant finalists will receive an unrestricted merit grant of $10,000 to be used by the nonprofit in any manner that supports their operation.

1 Impact Grant winner; 3-5 finalists

Finalists: $10,000
Impact Grant winner: $100,000

The $100,000 Impact Grant can be spent over three years.

Applicants for the $100,000 Impact Grant must meet the following criteria to be eligible for a grant from Impact100 Sonoma:

- Be tax-exempt under section 501(c)(3) of the Internal Revenue Code
- Be in operation for at least 36 months prior to applying for the Impact Grant
- Provide services in the geographic area ranging from Kenwood to Schellville
- Provide services to benefit residents of Sonoma Valley
- Expend 100% of funds awarded by Impact100 Sonoma in Sonoma Valley
- Faith-based organizations are eligible to apply if the faith-based organization is part of a collaborative grant application. The faith-based organization may not be the lead agency or the fiscal agent. No inherently religious activities are allowed to be performed in the proposed project.

Grant funds may not be used in these ways:

- General operating expenses
- Debt reduction or operational deficits
- Grants to individuals
- Private foundations
- Endowment funding
- Interim or bridge funding
- Partisan, legislative, or political activity
- Projects of religious organizations or bodies of worship
- Annual appeals or fundraising drives, activities, or events
- General capital campaigns unrelated to a specific project

A Fiscal Agent may not be used by a nonprofit when applying for the $100,000 Impact Grant unless the proposed project is a Collaborative Project involving two or more nonprofits.

Technology – software and hardware – can be included in a proposal if it is integral to the proposed program or project.

Capital expenditures may not exceed 25% of an Impact Grant request.

November 16, 2016
Educational Symposium – 3:00-5:00 pm. Sonoma Women's Club, 574 1st Street East
Note: 2016 Grantees are requested to attend and 2017 applicants are encouraged to attend

December 8, 2016
Grant Application Workshop 3pm- 4pm. Sonoma Valley Community Health Center Classroom, 19270 Sonoma Highway

The online Organization Information Form and Letters of Inquiry must be submitted no later than 8:00 pm on January 12, 2017, by email to the contact below.

Impact Grant Applicants that are selected to move forward will be invited to submit a full grant proposal. All applicants will be notified by email by January 20, 2017, regarding whether or not they are invited to submit a full Impact Grant proposal.

Applications will be randomly assigned to a committee for review based on the date and time received. The vetting process within each committee is consistent: review of Letter of Inquiry (LOI), review of the financials by the Financial Review Committee, review of full proposals, and site visits. At the end of this process, all committee members will meet together to select a slate of 3-5 finalists to present to the members at the Impact100 Sonoma Grants Awards & Celebration for their vote.

Notification of site visits will be made in March. Site Visits by Impact Grant Review Committee members will take place in April. Finalists will be notified via email on May 17, 2017.

Organizations awarded Impact Grants may not apply for the $100,000 Impact Grant for the following 3 years.

Before starting your grant application, please review the funding source's website listed below for updates/changes/addendums/conferences/LOIs.
The form to apply is at https://impact100sonoma2016.formstack.com/forms/grant_app_copy_2

Claudia Sims, Impact Grant Chair
impactgrant@impact100sonoma.org

Diana Sanson, Grants Oversight Chair:
diana@impact100sonoma.org

Impact100 Sonoma
P. O. Box 1958
Sonoma, CA 95476

Sonoma Valley area ranging from Kenwood to Schellville

USA: California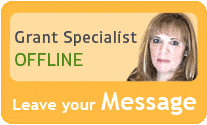 Libby is constantly in touch with grant program managers and reviews numerous publications to make sure that GrantWatch.com provides subscribers with the most up-to-date grant opportunities.
We have grants for:

Need help?
Hi, I would love to guide you through the site.
Please feel free to call or write.
Customer Sales & Support
(561) 249-4129