HS Exercises 2016
Grants to Wisconsin County and Tribal Government
Agencies for Emergency Response Planning

Wisconsin Department of Military Affairs - Division of Emergency Management

12/16/16

Request a Grant Writer
Grants to Wisconsin county and tribal emergency management departments to conduct exercises as part of the development of emergency response systems and protocols. Applicants must contact program staff prior to applying. Funding from this program may be used for supplies and operating expenses, consultants and contractors, and associated travel and training costs.

Exercises are a key element of Wisconsin's Homeland Security strategy to improve emergency responder capabilities. Exercises assist agencies in achieving objective assessments of their response capabilities and help identify areas needing improvement prior to a real incident. Exercises also inform local and statewide planning activities by highlighting needs for future resource allocation. Homeland Security exercise grants are intended to support a statewide exercise program through direct support to tribes, counties and state agencies.

If using contractors or consultants, these individuals must be trained in the Homeland Security Exercise and Evaluation Program (HSEEP), and must present evidence that they have prior success in performing the type of exercises they are being contracted to deliver.

An important goal of exercises is to train and test the connections and coordination among local, regional, state and federal emergency response partners. In consultation with WEM, sub-grantees will include all appropriate partners in the exercise, including mutual aid partners, private sector whole community partners, state agencies, and the State Emergency Operations Center (SEOC), when appropriate to the scenario and scope of the exercise. It is the expectation of WEM that applicants would be willing to include the SEOC in the exercise to test connections between county and state agencies.

WEM encourages the inclusion of a State Emergency Operations Center element in all exercises that are funded with these grant funds. WEM also strongly encourages the inclusion of a WI-CAMS state credentialing system element in all exercises that are funded with these grants.

$140,000

The project start date is February 1, 2017. The project end date is December 31, 2017.

County or tribal emergency management offices are the only eligible applicants.

Restrictions:

- Overtime and backfill is no longer an eligible expense.

-All expenses must be new and cannot replace existing state or local government funding. Substitution of existing funds with federal grants (supplanting) will be the subject of monitoring and audit. Violations may result in a range of penalties, including suspension of current and future funds under this program, suspension or debarment from federal grants, repayment of monies provided under a grant, and civil and/or criminal penalties.

Applications must be submitted through Egrants on or before December 16, 2016.

Applicants interested in applying for an exercise grant must first contact Wisconsin Emergency Management (WEM) to be assigned an exercise officer who will help determine the appropriate scope and expenses for the requested exercise.

Before starting your grant application, please review the funding source's website listed below for updates/changes/addendums/conferences/LOIs.
New users may register for eGrants here: http://register.wisconsin.gov/AccountManagement/

Program/Policy:
Michael Jordan
(608) 242-3335
Michael.jordan@Wisconsin.gov

Budget/Fiscal and Egrants Assistance:
Deb Hughes
(608) 242-3236
Deb.hughes@Wisconsin.gov

USA: Wisconsin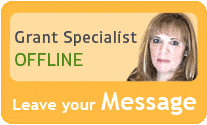 Libby is constantly in touch with grant program managers and reviews numerous publications to make sure that GrantWatch.com provides subscribers with the most up-to-date grant opportunities.
We have grants for:

Need help?
Hi, I would love to guide you through the site.
Please feel free to call or write.
Customer Sales & Support
(561) 249-4129