NRA Foundation Grant - Arkansas
Grants to Arkansas Nonprofits and Agencies to
Promote Firearms Education, Sports, and Safety
Agency Type:
Foundation / Corporation

The National Rifle Association (NRA) Foundation

12/13/16 11:59 EST

Request a Grant Writer
Grants averaging $5,000 to $6,000 to Arkansas nonprofit organizations and government agencies for firearms and shooting sports awareness and safety. Funding is intended to promote and encourage the use of and education about firearms, whether in hunting or shooting sports. Programs may also encompass heritage education, community outreach, conservation, and competitive shooting. Proposals can include supplies and equipment.

The NRA Foundation Grant Program provides supplies, equipment, and financial support to a variety of programs geared towards youth, women, law enforcement, veterans, disabled, and the general public, including:

- General shooting programs
- Competitive shooting
- Education, training and safety
- Hunting and conservation
- Community outreach
- Range improvement projects
- Historical education

The general focus of Foundation grants is to:

- Promote, advance and encourage firearms, shooting sports and hunting safety
- Educate individuals with respect to firearms, firearms history, participation in the shooting sports, hunting safety, and marksmanship
- Conduct research in furtherance of improved firearms safety and marksmanship facilities and techniques

There are two types of NRA Foundation grant applications. The General Grant Application is for supplies, equipment, air rifle range supplies and consumables. These are generally in support of an event, educational program, or similar project.

The Range Grant Application should be used for requests for permanent improvements to your facility to include (but not limited to) construction projects, road improvements, berm work, and even certain trap machines (commercial grade trap machines are considered to be range improvements). Note that improvements to your overall facility (classrooms, etc.) are also considered to be range improvements.

The average NRA Foundation grant award is approximately $5,000 - $6,000, depending on the State Fund.

Multi-year requests are not funded.

An applicant may be an incorporated or otherwise state-recognized nonprofit organization, 501(c) entity, or government agency, and must possess a unique Federal Employer Identification Number (EIN) issued by the Internal Revenue Service. Eligible organizations or groups may apply for an NRA Foundation State Fund Committee grant for a qualifying project or activity.

Applicants shall not discriminate against any member, person, or other user of its facilities or equipment on the basis of age, race, color, sex, or national origin. Applicants are not required to be members of or have association with the NRA to receive funds under this grant program.

Grant funding provided by The NRA Foundation must be used to further a charitable purpose as defined by the Internal Revenue Code under section 501(c)(3).

The following activities or projects are not eligible for funding:

- Deficit financing (payment for something already purchased or reimbursement for an event that has already taken place)
- Projects for commercial ventures, i.e., private businesses
- Projects that require membership in the NRA or in the applying club or group (NOTE: requesting organizations may be private or open only to members, PROVIDED that the project or activities for which funding is sought is open to the public. Documentation must demonstrate this public benefit to be eligible for funding.)
- Organizations or groups that have not submitted final reports for previously awarded grants
- Administrative fees, office overhead, advertising, or other similar charges
- Multi-year funding of projects. Requests must be submitted for consideration each year for that year's costs
- Raffle items or prizes
- Landscaping or related equipment (lawnmowers, tractors, weedeaters, snowblowers, etc.)
- Duty ammunition for law enforcement (only training ammunition can be funded)
- Archery-only requests (archery programs may only be considered if they are part of an overarching shooting program OR part of the National Archery in the Schools Program (NASP))

Grant Guidelines:
https://www.nrafoundation.org/grants/grant-program-guidelines/

Additional Requirements for Range Grant Applications:
https://www.nrafoundation.org/grants/range-grant-guidelines/

FAQs:
https://www.nrafoundation.org/grants/frequently-asked-questions/

Before starting your grant application, please review the funding source's website listed below for updates/changes/addendums/conferences/LOIs.
Apply online:
https://www.nrafoundation.org/grants/apply-for-a-grant/

If you have questions as to whether a project or program qualifies for funding, please send a written summary of your proposal to grantprogram@nrahq.org.

Erica Willard, Arkansas NRA Field Representative
EWillard@nrahq.org

NRA Foundation Grants
11250 Waples Mill Road
Fairfax, VA 22030

USA: Arkansas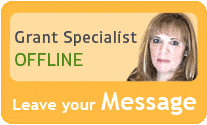 Libby is constantly in touch with grant program managers and reviews numerous publications to make sure that GrantWatch.com provides subscribers with the most up-to-date grant opportunities.
We have grants for:

Need help?
Hi, I would love to guide you through the site.
Please feel free to call or write.
Customer Sales & Support
(561) 249-4129