Environmental Grant Program
Grants to USA Nonprofits in Upper Midwest
States to Combat Climate Change
Agency Type:
Foundation / Corporation

Carolyn Foundation

02/01/17 11:59 PM

Request a Grant Writer
Grants ranging from $15,000 to $25,000 to North Dakota, South Dakota, Minnesota, Wisconsin, and Iowa nonprofit organizations for projects to mitigate the effects of climate change. The Foundation seeks targeted strategies with the potential to delivery systemic change. The Foundation supports solution-oriented proposals in the following categories:

1) Mobilize Citizen/Community Action: programs that organize people to take a stand on an issue and bring about a specific change. Measurements would include both the numbers of people and outcomes of efforts.

2) Policy Education: programs that inform and educate policy makers, and/or the general public about the implications of various policy decisions. Key measurement would relate to the impact of such education changing minds, firming up commitments and making positive change.

3) Administrative Action: working with public utility regulators and others charged with writing the rules and policies to implement legislative actions. Key issues will include timing, aggressiveness, enforcement, etc.

4) Sustainable Business/Community Solutions that build capacity, understanding, and commitment to clean energy and citizen engagement.

5) Pilot Projects: Test projects of promising ideas that if successful would have broad replication opportunities across the region and beyond. The Foundation is looking for ideas that have not been tried and/or successfully implemented elsewhere, including beyond the region

Carolyn Foundation is not generally interested in funding stand-alone implementation projects such as local renewable energy or energy efficiency programs. An exception may be made for unique projects addressing a specific issue for which a pilot project is needed. In this case you will need to demonstrate the need for the pilot; that the issue hasn't been successfully addressed elsewhere; and a plan for sharing and replicating.

All environmental proposals must:
-Address root causes and create sustainable solutions.
-Demonstrate how the specific project links to climate change mitigation.
-Collaborate effectively with others in the community: government, non-government, foundation and private parties.
-Create a measurable outcome.

Recently most environmental grants have been in the $15,000 - $25,000 range.

The Foundation makes one-year awards.

The Foundation only funds organizations which are exempt from Federal income tax under Section 501(c)(3) of the Internal Revenue Code and which are not classified as Private Foundations.

The Foundation does not typically fund organization through fiscal agents.

The Foundation generally does not make grants to:
-Individuals, political organizations or candidates, veterans' organizations, fraternal societies or orders, nor does it support courtesy advertising, or respond to telephone solicitations.
-Religious organizations for religious purposes.
-Organizations in support of operations carried on in foreign countries.
-Federated fund drives, for the purpose of redistribution to those groups to which they make grants. The Foundation may on occasion, make grants to umbrella organizations for specific needs they may have as it relates to our funding priorities.
-Annual fund drives.
-Cover deficits already incurred.
-Organizations for one-time events such as conferences, seminars, fund-raiser events, dinners, or other such requests for contributions.

The application deadline is February 1, 2017 for grants paid in June. The online application system will be available December 15, 2016.

Applications must be submitted online by midnight of the deadline date. Paper and emailed applications will not be accepted.

Grantmaking Priorities: https://carolynfoundation.org/grantmaking/environmental/environmental-grant-making-priorities/

Funding Restrictions: https://carolynfoundation.org/about/funding-restrictions/

Evaluation Criteria: https://carolynfoundation.org/grantmaking/environmental/evaluation-criteria/

FAQ: https://carolynfoundation.org/grantmaking/environmental/faq/

Online Application Instructions: https://carolynfoundation.org/grantmaking/online-grant-application-link/

Before starting your grant application, please review the funding source's website listed below for updates/changes/addendums/conferences/LOIs.
Apply Online: https://www.grantinterface.com/Common/LogOn.aspx?eqs=fiaADTHDZebigjnim8nzN-qLH2lLWiiqNgwRySVJ_EI1

Becky Erdahl, Executive Director
612.596.3279
berdahl@carolynfoundation.org

Carolyn Foundation
1917 Logan Avenue South
Minneapolis, MN 55403

USA: Iowa; Minnesota; North Dakota; South Dakota; Wisconsin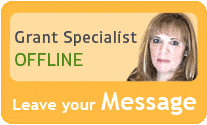 Libby is constantly in touch with grant program managers and reviews numerous publications to make sure that GrantWatch.com provides subscribers with the most up-to-date grant opportunities.
We have grants for:

Need help?
Hi, I would love to guide you through the site.
Please feel free to call or write.
Customer Sales & Support
(561) 249-4129