Recreational Trails Program (RTP)
Grants to North Dakota Nonprofits and Agencies
to Build Motorized and Pedestrian Trails

North Dakota Parks and Recreation Department (NDPRD)

01/31/17 1:00 PM CT
Grants starting at $10,000 to North Dakota nonprofits and government agencies for the construction and improvement of recreational trails for motorized and non-motorized use. Primary consideration will be given to the construction of new trails. Projects will be ranked according to the categories listed below.

1) Construction of new recreation trails: For projects on federal land, the most important requirement is that the federal agency land manager must approve of the project in accordance with other applicable federal laws and regulations. This category may include construction of new trail bridges, or providing appropriate signage along a trail.

2) Restoration of existing trails: Restoration may be interpreted broadly to include any kind of non-deferred trail maintenance, restoration, rehabilitation, or relocation. This category may include maintenance and restoration of trail bridges, or providing appropriate signage along a trail.

3) Development and rehabilitation of trailside and trailhead facilities and trail linkages: This may be interpreted broadly to include development or rehabilitation of any trailside and trailhead facility. The definition of "rehabilitation" means extensive trail repair needed to bring a facility up to standards suitable for public use due to natural disasters or acts of nature. Trailside and trailhead facilities must have a direct relationship with a recreational trail.

4) Purchase and lease of recreational trail construction and maintenance equipment: Purchase and lease of any trail construction and maintenance equipment, provided the equipment is used primarily to construct and maintain recreational trails. This provision does not include purchase of equipment which may be used for purposes unrelated to recreational trails. For example, a lawn mower purchased under this program must be used primarily for trail and trailside maintenance, not to maintain open lawn areas or sport fields.

5) Land acquisition/easements: See the Land Acquisitions and Easements section below; please note, RTP legislation prohibits condemnation of any kind of interest in property. Therefore, acquisition of any kind of interest in property must be from a willing landowner or seller.

6) Trail accessibility assessment: assessment of trail conditions for accessibility and maintenance.

The following land acquisition costs are allowable and eligible for reimbursement under the Recreational Trails Program:

-The appraised fair market value of fee simple title or an easement for the use of real property acquired by negotiated purchase;
-The purchase price for an easement or fee title to real property acquired below appraised value. (Please note equipment projects, only federal, state and municipal agencies qualify for funding; a use agreement will need to be signed by the project sponsor);
-The donated land value (the difference between the purchase price and appraised value) may be used as a match for federal funds to purchase that parcel of land, purchase other pieces of property, or develop facilities;
-Similarly, lands for which 100% of the value is donated may only be used as the organization's share of a project to purchase other land or build facilities;
-Appraisal fees.
-Boundary surveys, title search, legal filling fees.

$10,000 - $200,000

When applying for project funding, the project sponsor must be ready to begin construction upon grant approval. This requirement includes having all local match available and all project planning complete. Once the project sponsors are notified of their project approval and funding level, they have 18 months to complete the project.

The following entities are eligible and may apply:
-Cities, counties, and townships
-Park boards and park districts
-State and federal agencies
-Registered nonprofit organizations

Please note: ONLY federal, state and municipal agencies qualify for funding of recreational trail construction and maintenance equipment.

Ineligible Projects/Expenses
-Condemned Land as Matching Value: RTP legislation prohibits using RTP funds for condemnation of any kind of interest in property. An RTP project may be located on land condemned with funds from other sources. However, it is not permissible to use the value of condemned land toward the match requirement for an RTP project.
-Feasibility Studies: Trail feasibility studies are not a use permitted in the RTP legislation. The permissible uses relate to actual on-the- ground trail projects.
-Environmental Evaluation and Documentation: Projects intended solely for the purpose of covering environmental evaluation and documentation costs are not permissible. However, reasonable environmental evaluation and documentation costs, including costs associated with environmental permits and approvals, may be included as part of an approved project's engineering costs. Costs incurred developing the environmental evaluation, necessary permits, as well as engineering costs may not exceed 20% of the total funded project cost.
-Law Enforcement: Routine law enforcement is not a use permitted in the RTP legislation.
-Planning: Trail planning is not a permissible use of RTP funds.
-Sidewalks: RTP funds will not normally be used to provide paths or sidewalks along or adjacent to public roads or streets, unless the path or sidewalk is needed to complete a missing link between other recreational trails.
-Roads: RTP funds may not be used to improve roads for general passenger vehicle use.
-Overhead: The regular operating expenses such as rent, building upkeep, utilities and all fixed costs associated with a business, agency or group.
-Indirect Costs: Only direct costs that can be identified specifically with a particular final cost objective directly related to the trail project are eligible.

Costs ineligible for reimbursement in an acquisition project include:
-The purchase of real property to which the project sponsor became committed prior to federal approval.
-Legal fees other than for filling and fines and penalties paid by the project sponsor.
-Incidental costs relating to real property acquisition and interests in real property unless allowable under the Uniform Relocation Assistance and Real Property Acquisition Policies Act.
-Taxes for which the local sponsor would not have been liable to pay.
-Damage judgments arising out of acquisition whether determined by judicial decision, arbitration or otherwise.

The application cycle opens December 1, 2016 and closes at 1:00 PM Central Time January 31, 2017.

RTP grants reimburse up to 80 percent of the cost for development, maintenance, or rehabilitation of recreational trails. Engineering fees exceeding more than 20% of total project cost are not eligible for reimbursement.

Before starting your grant application, please review the funding source's website listed below for updates/changes/addendums/conferences/LOIs.
Kevin Stankiewicz, Recreation & Trails Grant Coordinator
701-328-5364
kstankiewicz@nd.gov

North Dakota Parks and Recreation Department
Century Center
1600 E. Century Ave. Suite 3
PO Box 5594
Bismarck, ND 58506-5594

USA: North Dakota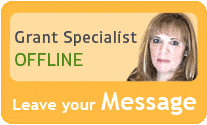 Our team of researchers and grant specialists review hundreds of funding resources daily to make sure GrantWatch.com provides members with the most up-to-date grants.
We have grants for: