Access and Habitat Grant
Grants to Oregon Landowners, Conservation Organizations,
and Agencies for Wildlife Habitat and Hunting

Oregon Department of Fish and Wildlife (ODFW)

02/13/17

Request a Grant Writer
Grants to Oregon landowners, government agencies, and conservation organizations to enhance natural habitat, mitigate wildlife damage, and improve hunting access on private lands. Examples of previously supported projects include noxious weed control, wetland habitat development, riparian fencing, seeding after wildlife, developing water in arid regions, improving wildlife forage on private lands, hunting leases, land acquisition, seasonal road management and hunter access through private lands to inaccessible public lands.

The primary factors of consideration are potential benefits to wildlife habitat and improvement of public hunting access. The Board will pay particular attention to projects which reduce economic loss to landowners and which involve funding commitments from other organizations and agencies. In-kind contributions of labor, equipment, and material are also very positive aspects of successful projects.

Projects may be on private or public lands, through preference is given to projects on private lands.

Access and Habitat project applications (or project proposals) are submitted by individual landowners, groups of landowners, conservation organizations, and government agencies.

Deadlines: http://www.dfw.state.or.us/lands/ah/grants/deadlines.asp

Upcoming Deadlines:
-February 13, 2017
-May 19, 2017
August 18, 2017

Completed applications should be submitted to the Regional Coordinator. The Regional Coordinator will then forward the project application to the corresponding Regional Advisory Council and convene a meeting of the Council to review the project. Project applicants are asked to participate in this meeting in order to respond to any questions the Council members may have, and to know firsthand the Council's review decisions.

It typically takes about four (4) months for the project review and grant development processes to occur.

Before starting your grant application, please review the funding source's website listed below for updates/changes/addendums/conferences/LOIs.
West Region:

North Willamette Council
Dave Nuzum
4907 3rd Street
Tillamook, OR 97141
P (503) 842-2741 (x238)
F: (503) 842-8385
E: David.J.Nuzum@state.or.us

South Willamette Council
David Stroppel
ODFW - So. Willamette WD
7118 NE Vandenberg Ave.
Corvallis, OR 97330-9446
P: (541) 757-5237
F: 541-757-4252
E: David.J.Stroppel@state.or.us

Southwest Council
Vince Oredson
ODFW - Rogue WD
1495 E. Gregory Road
Central Point, OR 97502
P: (541) 826-8774
F: (541) 826-8776
E: Vince.J.Oredson@state.or.us

East Region:

Deschutes/Klamath Council
Nancy Breuner
ODFW – Bend Regional Office
61374 Parrell Rd
Bend, OR 97702
P: (541) 388-6229
F: (541) 388-6281
E: Nancy.L.Breuner@state.or.us

Malheur Council
Tom Segal
ODFW – Ontario Field Office
3814 Clark Blvd.
Ontario, OR 97914
P: (541) 889-6975
F: (541) 889-8133
E: Thomas.P.Segal@state.or.us

Northeast Council Jon Paustian
ODFW - Grande Ronde WD
107 20th St
La Grande, OR 97850
P: (541) 962-1838
F: (541) 963-6670
E: Jon.A.Paustian@state.or.us

For more information please call: Oregon's Access & Habitat Program Coordinator (503) 947-6087.

USA: Oregon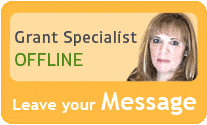 Libby is constantly in touch with grant program managers and reviews numerous publications to make sure that GrantWatch.com provides subscribers with the most up-to-date grant opportunities.
We have grants for:

Need help?
Hi, I would love to guide you through the site.
Please feel free to call or write.
Customer Sales & Support
(561) 249-4129