Sports Participation Grant
Grants to Saskatoon, Saskatchewan to
Provide Community Sports Programming

City of Saskatoon

11/22/16

02/15/17 4:30 PM
Grants ranging from $500 to $10,000 Saskatoon, Saskatchewan nonprofit organizations for community sports programs. The purpose of this grant is to encourage participation in sports as a means to promote physical and mental health in the community.

This grant assists in the development of sports programs by providing funds to nonprofit community organizations operated by volunteers through two components:

1) Coaching – To ensure quality coaching in all sports.

2) Access and Explore – To encourage people of all ages to participate in sports activities by allowing them to try something new and/or to allow providers of sports programs to include people who could not otherwise afford to participate.

Eligible Projects and Program Priorities:

-The project activity must be a sport. Sport is a physical activity involving disciplined use of muscle groups, requiring mental preparation and strategic method, whose outcome is determined by skill, not chance. Sport takes place in an organized, structured, and sometimes competitive, environment. Activities usually have specific sets of rules and guidelines;

-The majority of the participants must be Saskatoon residents;

-The activity must be open to the public, not limited to the organization's members;

-Umbrella groups serving more than one sport will be given special consideration;

-Priority will be given to projects serving Aboriginal people, economically disadvantaged people, newcomers, older adults (65 & up), persons with a disability, single parent families, women, or youth at risk; and

-Access and Explore projects whose primary purpose is to include people who could not otherwise afford to participate must be free to participants and include an element of applicant contribution (self‐help) in the project such as cash, donations‐in‐kind, or volunteer time.

Eligible Expenses:
-Individual registration fees to attend a National Coaching Certification Program (NCCP) Technical Course;
-Up to 50% of the costs of holding NCCP Technical Courses in Saskatoon. Note: applicants applying to host a course cannot apply for registration fees for the same course;
-Equivalent coaching development programs for sports that do not have NCC Programs;
-Travel costs for instructors; and
-Promotion, facility rental, instructor's fees, equipment rental or purchase, and materials.

$500 - $10,000

Projects may take place between May 1, 2017 - April 30, 2018.

Eligible applicants include any group (except Community Associations) registered under the Sask Non-Profit Corporations Act offering a sport program that fits the criteria (Coaching, Access and Explore) on the application form.

Please note: applicants are not required to be a sports organization, however non‐sport organizations are encouraged to partner with an appropriate sport organization.

To be eligible for support, your organization must:
-Be governed by a volunteer board;
-Be registered as a nonprofit corporation federally or with Information Services Corporation (ICS) in Saskatchewan;
-Have been incorporated and in existence for a minimum of one year; and
-Have appropriate liability and participant insurance for the proposed project(s).

Ineligible Applicants:
-Individuals;
-Community Associations, health districts, libraries, private schools, government agencies, educational institutions, universities, preschools, and daycares; and
-Organizations that: exist for the primary purpose of fundraising; or have not met the terms and conditions of any funding program administered by the City of Saskatoon.

Ineligible Projects:
-Organizations may not receive funding for the same project through any other City of Saskatoon grant program (i.e., Sask Lotteries Community Grant, Social Services, Environmental Grant, etc.);
-Regularly scheduled entry‐level programs; and
-Individual registration fees or league entry fees for participants 18 years of age or under (please contact KidSportTM Saskatoon at 306‐975‐0875 or email kidsport@sasksport.sk.ca).

Ineligible Expenses:
-Travel costs for participants in Coaching projects; and
-Food, prizes (including cash), gifts, awards, trophies, plaques, and team pictures.

The City of Saskatoon offers two free grants workshops:

-Tuesday, November 22, 2016 at 7:00 PM
-Thursday, November 24, 2016 at 12:00 PM

Location:

Cosmo Civic Centre, Theatre
3130 Laurier Drive

For more information or to register for the workshop please contact: 306-975-3383 or grants@saskatoon.ca.

The registration deadline is November 21, 2016.

The application deadline is 4:30 PM, February 15, 2017.

Applications should be submitted by email in PDF format with the subject line as follows: SPG year of grant – your organization name (e.g. SPG 2017 – Saskatoon Community Organization).

Applicants will be informed, in writing, of the results of their application by May 1, 2017.

Before starting your grant application, please review the funding source's website listed below for updates/changes/addendums/conferences/LOIs.
Kathy Allen, Arts and Grant Consultant
306‐975‐3391
kathy.allen@saskatoon.ca

City of Saskatoon

Canada: Saskatchewan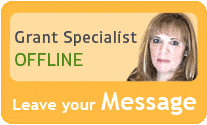 Our team of researchers and grant specialists review hundreds of funding resources daily to make sure GrantWatch.com provides members with the most up-to-date grants.
We have grants for: