Irene S. Scully Family Foundation Grants
Grants to California Nonprofits to Support K-12
Students Facing Social, Economic, or Racial Barriers
Agency Type:
Foundation / Corporation

Irene S. Scully Family Foundation

02/01/17 5:00 PM PST

12/01/16

Grants to California nonprofits for programs that support public school students in grades K-12 within the counties of Alameda and West Contra Costa. LOI is due December 1st. All programs should seek to aid students who face significant economic, racial, or social barriers. The Foundation gives priority consideration to organizations committed to high-leverage and culturally-responsive strategies that broaden opportunities and disrupt institutional inequities.

Grantmaking Goals include:

1) Academic Proficiency

All students achieve proficiency in their academic courses and exhibit continuous gains at grade level. Every student develops the knowledge needed to be successful in the world community.

2) Literacy

All students have the ability to read and write; to identify, understand, and interpret information; and to express, create, and communicate ideas across a variety of social and cultural contexts.

3) STEM (Science, Technology, Engineering, Mathematics)

Students attend schools and programs where they have access to the resources required to become STEM proficient and prepared for post-secondary study and the workforce.

4) Emotional, Physical, and Social Health

School communities and learning environments provide safe spaces for students, parents, and teachers. Free from violence, crime, and harassment, students have the opportunity to develop self-awareness, emotional control, self-esteem, conflict resolution strategies, and teamwork-building skills.

5) 21st Century Skills

Students have the capacity to think critically, problem solve, communicate, and collaborate.

6) Engagement

Students have ongoing opportunities to connect their learning to their lives; they are engaged, interested, and motivated in projects that are relevant and meaningful.

7) Access to Enrichment

Enrichment opportunities, such as the visual and performing arts, sports, and other activities are accessible to all students. These activities are considered to be an essential component of a student's education.

The following are examples of the types of programs and projects supported by the Foundation:

- Academic Intervention
- Tutoring and Coaching
- Curriculum Development, Revision, and Implementation
- Culturally Responsive Teaching and Learning Environments
- Mental and Physical Support Programs and Services
- Family and Community Engagement
- Leadership Development
- Peer Advising
- College and Career Services
- Professional Development for Educators and Administrators
- Mentorship and Apprenticeship Opportunities
- Arts Integration

The Foundation will not accept requests for funding for more than three consecutive one-year grant cycles.

Organizations that are tax-exempt under Section 501(c)(3) of the IRS Code are eligible to apply.

The Foundation does not accept grant requests for the following:

- Organizations that are not tax-exempt under Section 501(c)(3) of the IRS Code
- Organizations and programs that do not support K-12 public school communities in Alameda County and West Contra Costa County
- Funding for more than 25% of an organization's total budget
- Funding for more than three consecutive one-year grant cycles
- Media projects: films, script development, videos, television, radio, and digital media projects (does not apply to organizations that provide media arts training to students)
- Building projects
- Endowment funds
- Colleges/Universities
- Private schools
- Political lobbying
- Capital campaigns
- Organizations with religious affiliations

LOI is due by 5:00 PM on December 1, 2016. Applicants should receive a response by January 1st.

Applicants will receive a system-generated email message to confirm that the LOI has been submitted and received by the Foundation.

Once the Foundation makes a decision, an email will be sent to the applicant's email address. If the LOI is approved, the applicant will be given access to the Application form. For organizations that submitted an LOI that was declined, the LOI will show as "Declined" on your Application Status page and you will not be able to continue with the grants process.

Grants will be distributed March 15, 2017.

Grant Process: http://irenescullyfoundation.org/process/
Calendar: http://irenescullyfoundation.org/calendar/
Eligibility: http://irenescullyfoundation.org/eligibility/
Funding Strategy: http://irenescullyfoundation.org/strategy/
Goals: http://irenescullyfoundation.org/goals/
Overview: http://irenescullyfoundation.org/grantmaking/

Before starting your grant application, please review the funding source's website listed below for updates/changes/addendums/conferences/LOIs.
To apply: https://www.grantinterface.com/irenescullyfoundation/Common/LogOn.aspx

Irene S. Scully Family Foundation
100 Drake's Landing Road, Suite 105
Greenbrae, CA 94904

Phone: (415) 925-4340

Alameda County and West Contra Costa County

USA: California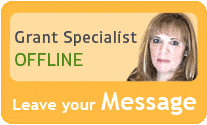 Libby is constantly in touch with grant program managers and reviews numerous publications to make sure that GrantWatch.com provides subscribers with the most up-to-date grant opportunities.
We have grants for:

Need help?
Hi, I would love to guide you through the site.
Please feel free to call or write.
Customer Sales & Support
(561) 249-4129