FY2017 Citizen Review Panel Facilitation
Grant to a Washington, DC Nonprofit, Individual, or
School to Coordinate a Child Protection Services Panel

Government of the District of Columbia - Child and Family Services Agency (CFSA) - Contracts and Procurement Administration

11/28/16

12/19/16 2:00 PM EST Receipt
Grant of up to $35,000 to a Washington, DC nonprofit organization, academic institution, or qualifying individual consultant to coordinate family services and child protection review panel. Written questions regarding this solicitation may be submitted through November 28. The contracted agency or individual will be responsible for the coordination, facilitation, and support of the federally mandated District of Columbia Citizen Review Panel (CRP).

The successful Applicant will appoint one person to the position of CRP Facilitator. This incumbent will serve as the designated key contact person that supports, facilitates, and enhances the mission and activities of the CRP.

The successful Applicant must demonstrate capacity to recruit and hire a suitably qualified candidate able to undertake the full responsibilities of this role beginning in January 2017.

Background and Need:

There is a growing awareness that for Child Protective Services (CPS) to be most effective, an entire local community must be involved and actively working together towards the shared, desired goal of keeping all children safe.

In order to be most effective for both the prevention of, and responses to, child abuse and neglect concerns, the vital work of CPS and law enforcement professionals must be augmented by key community stakeholders that include: parents and other relatives, caregivers and other concerned adults, attorneys and advocates, education and health care providers, religious organizations and other important community organizations such as those dedicated to meeting the challenges of domestic violence and substance abuse.

In order to organize this essential community diversity and expertise in such a way as it may provide constructive guidance and recommendations to local child welfare services, the federal Child Abuse Prevention and Treatment Act (CAPTA) Amendment of 2003 requires that States establish a locally pro-rated number of CRP's based on the financial allotment each State receives under Title II of CAPTA.1 In meeting its commitment under this mandate, CFSA must establish one CRP.

The District of Columbia CRP was first established in 1999. It consists of a chairperson and up to 14 additional members. The membership of the District of Columbia CRP:

1) Must be volunteers who are broadly representative of the community in which the Panel is established, including members who have expertise in the prevention and treatment of child abuse and neglect.

Panel membership should include a diversity of professional backgrounds on the panel, such as children's attorneys, child advocates, parents, foster parents, and other consumer representatives, social workers, educators, and health and mental health professionals who are familiar with the child welfare system. Importantly, and in order to preserve impartiality and negate conflicts of interest, no person employed by federal, state, county or municipal agencies that directly deliver child welfare services may be a CRP member.

2) Cannot disclose any identifying information about any specific child protection case to any person or government official. A member who knowingly violates this duty of confidentiality may be subject to a civil penalty not to exceed one thousand dollars and removal from the CRP.

3) Must elect a chairperson.

4) Must meet not less than once every three months.

Target Population: The designated grant funds are specifically available to support the effective functioning of the one (1) District of Columbia CRP. The CRP is mandated by CAPTA to evaluate and recommend improvements to the local child welfare system. As such, all children living in the District of Columbia who are either at risk of, or who actually are experiencing neglect or abuse, will indirectly benefit from the allocation of these resources.

$35,000

CFSA intends to award up to one (1) grant.

Up to $35,000

The initial grant period will be through September 30, 2017.

Applications will be accepted only from nonprofit organizations or entities, academic institutions or qualified individuals (consultants) that have been in operation for a minimum of one year, meet established criteria, and demonstrate ability to meet the needs identified in RFA# DCRL-2017-U-0030. Applicants must demonstrate commitment to implementing the program measures over the grant period.

Local educational or academic establishments offering programs in social work, public health or public policy might, for example, be excellent sources of willing and suitably qualified candidates, whether from the teaching staff or graduate student body, for the CRP Facilitator position.

It should be noted that organizations responsible for the direct delivery of child welfare services are exempted from consideration and should not apply.

Governmental organizations are not eligible to apply.

Applicants who hold current Grant Agreements or Contract Agreements with CFSA, or whose members hold current Grant Agreements or Contract Agreements with CFSA, are eligible to apply provided the services do not conflict with a current Grant or Contract Agreement. Such Applicants must identify potential areas of conflict of interest in the delivery of services to children and families involved with CFSA, and demonstrate how services under this funding announcement shall not conflict with or compromise other existing grant or contractual obligations.

Inquiries must be submitted on or before 4:00 PM on Monday, November 28, 2016. Questions submitted after the deadline will not receive responses. Responses to all inquiries will be posted on the OPGS website (http:// www.opgs.dc.gov) on or before Wednesday, November 30, 2016.

Applications that are mailed or delivered by Messenger/Courier services must be sent in sufficient time to be received by the 2:00 PM EST deadline on Monday, December 19, 2016 at the above location.

Awards will be announced by January 4, 2017.

Before starting your grant application, please review the funding source's website listed below for updates/changes/addendums/conferences/LOIs.
Inquiries regarding this RFA should be sent via email to Shamika.Place@dc.gov, CFSA Contracts and Procurement Administration. Please reference DCRL-2017-U-0030 in the subject line.

Contracts and Procurement Administration
Government of the District of Columbia Child and Family Services Agency
200 I Street, SE, 2nd Floor
Washington, DC 20003

RFA # DCRL-2017-U-0030

USA: Washington, DC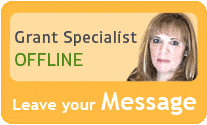 Our team of researchers and grant specialists review hundreds of funding resources daily to make sure GrantWatch.com provides members with the most up-to-date grants.
We have grants for: