Fernley Convention and Tourism Authority (FCTA) Grant
Grants to Nevada Agencies and Organizations
to Promote Tourism in the City of Fernley

City of Fernley, Convention and Tourism Authority

11/30/16 4:00 PM
Grants to Nevada state, regional, or local organizations for projects that promote tourism to and within the City of Fernley. Projects should target a specific market and develop a specific strategy for reaching the targeted market. Priority will be given to projects that demonstrate high potential for attracting tourists to the City of Fernley.

A goal of the grant program is for the grant money awarded to serve as "seed" money, helping a project get started or grow. Funds may also be distributed as matching grant funds, in which the recipient must provide an amount of money at least equal to the amount of the grant which is utilized for the same purposes.

The Board will consider applications on a case-by-case basis giving priority to projects which:
- Create media exposure locally, statewide, regionally--even nationally--and thus help to promote tourism to Fernley through increased awareness and interest.
- Improve tourism and attract tourists who will stay in Fernley, preferably for several nights;
- Be beneficial in other ways as determined by the Board;
- Demonstrate creative ideas and plans.

Generally, grant funds should be used for the following:
- Advertising: The purchase of advertising space or time, reasonable fees of an advertising agency, production and fulfillment costs; Advertising may be used to promote the resources of the City of Fernley, available accommodations (hotels, motels, restaurants, etc.) within the City of Fernley, available transportation (bus, air, etc.), special events, and natural resources and climate.
- Public Relations: The purchase of agency time and expertise in preparing and implementing a marketing, advertising, promotion, and publicity plan;
- Events: Start-up costs, up to the amount of grant awarded, for a special event or promotion that results in interim revenues equal to the amount of the grant which are then used for advertising, promotion, and publicity;
- Research: Costs associated with measuring project results such as surveys or research required to determine the viability of a project such as response cards or test advertising;
- Promotion: Costs associated with promoting the project outside the purview of advertising, and publicity that have a positive impact and can be verifiably measured (such as direct mail or bulk mail postage for a project promotional piece, travel associated with the project as it relates to additional media and visitor awareness).

These funds are for activities and programs that promote tourism to and within the City of Fernley during the period of January 1, 2017 through June 30, 2017. Funds must be obligated and/or expended in the same fiscal year as awarded.

Grant funds may be disbursed by the Board to local, state, regional and other organizations which promote travel and tourism to the City of Fernley.

The following are not fundable expenses for the purpose of grant funds awarded:

- Capital investments or improvements with the exception of signs or billboards (which may be classified as official signs and required to meet the Nevada Department of Transportation and city or county standards). Any sign funded by the Board must have a negotiated life span and message;
- Salaries, overhead, staff lodging or food, staff benefit, entertainment, and transportation (except where deemed by the Board as a promotional expense), promoter fees excepted (promoter fees are grant eligible);
- Equipment purchases;
- Alcohol or drugs;
- Administration;
- Non-budgeted expenses;
- Expenses incurred or commitments made prior to the grant award;
- Any questionable or non-verifiable expenses as deemed by the Board or are not approved of in advance.

To be eligible for reimbursement, all expenditures must occur during the grant period. This means radio, newspaper advertising, etc. must actually be performed, not just contracted. The actual date of the event doesn't have to be in the grant period, just the dates of the actual advertising for the event.

The FCTA Board will review and make grant selection during their December 12th meeting (5:00 PM). Grant applicants will be notified when the agenda is available for review. Attendance at the meeting is strongly encouraged. Applications without representation at the Board's Funding Review/Allocation meeting will not be considered for funding.

Before starting your grant application, please review the funding source's website listed below for updates/changes/addendums/conferences/LOIs.
All applications must be received by 4:00 pm on Wednesday, November 30, 2016, at:

Phoebe Bender, FCTA Application
Fernley City Hall
595 Silver Lace Blvd.
Fernley, NV 89408

Phoebe Bender
Email: pbender@cityoffernley.org
Phone: 775-784-9858.

Grant funds may be disbursed by the Board to local, state, regional and other organizations that promote travel and tourism to the City of Fernley.

USA: Nevada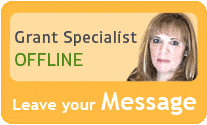 Our team of researchers and grant specialists review hundreds of funding resources daily to make sure GrantWatch.com provides members with the most up-to-date grants.
We have grants for: