Creative City Grant
Grants to Boston, Massachusetts Artists and
Artists Collectives for Public Art Presentations
Agency Type:
Foundation / Corporation

New England Foundation for the Arts (NEFA)

07/27/17

09/25/17 11:59 PM EDT
Grants to Boston, Massachusetts individual artists and artists collectives for the creation of public arts projects in any discipline. Qualifying projects involve public participation in the artistic presentation or process. Applications will be evaluated based on artistic merit, public engagement, and feasibility.

Eligible projects must:

-Be sited in the City of Boston and take place in the public realm with minimal barriers, if any, to public access.

-Have a letter of support that demonstrates an existing relationship with at least one Boston-based community partner and their intentions to support the implementation, artistic process, and/or presentation of the artist's project.

-Have plans for public engagement. Examples of public engagement may include, but are not limited to: community involvement in a process-oriented practice, public participation in the implementation/presentation, and/or plans for accessibility.

-Have plans to implement and complete the proposed project/phase of the project during the grant year.

Creative City intends to fund artist projects that meet each of the following funding criteria and demonstrate alignment with the funding priorities:

Artistic Strength:
-Exemplifies strong artistic expression and vision of the lead artist in the proposed project
-Proposed project demonstrates an opportunity for lead artist to develop his/her/their work and practice
-Interest from the lead artist in participating in a learning community as part of the grantee cohort (more information about the grantee cohort under "Grant Recipient Requirements")

Public Engagement:
-Public access to the project and rationale for site selection
-Engages community members and encourages public participation in the artistic process and/or presentation of this project
-Demonstrates interest and support from a potential community partner(s) who may assist with the implementation, artistic process, and/or presentation of the artist's project

Feasibility*:
-Demonstrates capacity to carry out and complete the project within the grant year and with available resources through the project budget and timeline.

*NEFA staff will provide technical assistance related to permitting, access and other public presentation issues, but NEFA will not act as co-producer of the project.

Creative City prioritizes projects that:
-Increase access to the arts and cultural equity by valuing the diversity of the City of Boston
-Support Boston area artists demonstrating deep connections in communities within the City of Boston.
-Demonstrate diverse and strong artistic expression
-Support art in areas of the City of Boston that are historically under-served and under-resourced
-Support art in sites, spaces and contexts that may not typically be viewed as places for artistic activity and/or to recast conventional arts spaces to be seen in new ways
-Engage public imagination and inspire community members to share in civic experience.
-Seize an opportunity to creatively engage important conversations taking place in Boston's communities

Grantees will be expected to:

Participate in two cohort gatherings: Cohort gatherings will generally take place within the first two months of the beginning of the grant year, and within the two months leading up to the end of the grant year. These are opportunities are for artists to get to know each other and the resources that are available to the cohort, and to build a sense of community within the cohort. NEFA staff will work with each cohort to determine the best possible dates for each gathering.

Participate in optional professional development and technical assistance opportunities. Creative City staff are working with grantees to shape the types of resources that are available to grantees. Although it is not required to participate in all of these opportunities it is highly encouraged. Examples of potential opportunities include but may not be limited to: access to program advisors, workshops and coaching from the Arts and Business Council of Greater Boston, and a marketing and PR consultant.

The Grant Year for projects submitted for the September 25, 2017 deadline is December 1, 2017 - December 31, 2018.

Eligible lead applicants must:
-Be 18 years of age or older
-Reside within I-495 in Massachusetts
-Be a practicing artist. Artists of all artistic discipline(s) and with roots in diverse cultures, forms and aesthetics are welcome to apply. Examples include but are not limited to dance, music, visual art, literary art, or multimedia art.
-Be either an individual artist OR an artist on behalf of an unincorporated artist collective or artistic collaboration. Culturally specific, immigrant, traditional cultural practitioner groups that feature a strong lead artist are encouraged to apply.

Projects that are ineligible:
-Projects that include ongoing organizational support for a lead artist's employer/organization in the application budget.
-Projects that have closed audiences and/or have barriers to access for the general public (e.g. artist residencies in schools for in-school teaching).
-Projects that are led by community organizing collectives or local nonprofit-organizations (However, artists may apply for artist-led elements of community organizing or community-based creative placemaking efforts.)
-Projects led by students that are affiliated with course credits or requirements for the program enrolled.
-Projects with a lead applicant who is a current Creative City grantee. If an artist is currently a Creative City grantee, he/she/they must wait until the end of the current grant year and the completion of their current project before being eligible to participate as a lead applicant on another project. Artists may participate in multiple applications as collaborators or participants.

Leading up to each application deadline, Information Sessions about Creative City and the application process will be available as a resource for applicants, but attendance at them is not required to apply.

If you are an artist interested in applying for Creative City, come to one of the following information sessions to learn more about the program and application process.

See NEFA's event page for details about upcoming Creative City Information Sessions:
https://www.nefa.org/events

In this pilot phase, Creative City will have up to two grant cycles per year.

February 2017 Cycle:
-Deadline: Tuesday, February 21, 2017, 11:59 PM EST
-Grant Year: May 1, 2017 - May 31, 2018

September 2017 Cycle:
-Deadline: September 25, 2017, 11:59 PM EDT
-Grant Year: December 1, 2017 - December 31, 2018
-Award announcements will occur within 8-12 weeks of the deadline.

On the day of the application deadline, program staff will be available for technical assistance until 5:00PM ET.

Click here to preview the application questions and submission requirements:
https://www.nefa.org/creative-city-grant-application-questions

Before starting your grant application, please review the funding source's website listed below for updates/changes/addendums/conferences/LOIs.
Apply Online:
https://nefa.foundationconnect.org/GrantsManager/Pages/V3/Portal/GrantApplication.aspx?OrgID=00Dd0000000c44Z&RequestRT=012d0000000T3Q7&CampaignId=%207010V000002S8Ra&IsDirect=true

For questions regarding eligibility please contact Creative City Staff at creativecity@nefa.org.

Kim Szeto | Program Manager
617.951.0010 x518
kszeto@nefa.org

Deidra M. Montgomery, Program Coordinator
617.951.0010 x532
dmontgomery@nefa.org

New England Foundation for the Arts (NEFA)
145 Tremont Street, 7th Floor
Boston, MA 02111

Tel: 617.951.0010
Fax: 617.951.0016
info@nefa.org

USA: Massachusetts: City of Boston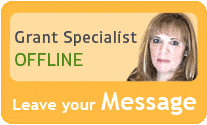 Our team of researchers and grant specialists review hundreds of funding resources daily to make sure GrantWatch.com provides members with the most up-to-date grants.
We have grants for: