Community Facility Enhancement Program (CFEP)
Grants to Alberta Nonprofits, IHEs, and Native Settlements
to Acquire, Build, and Improve Public Facilities

Government of Alberta

10/01/17 - Large Funding Stream
Grants to Alberta nonprofits, libraries, higher education institutions, First Nations, and Metis settlements for the construction, acquisition, upgrade, renovation, or expansion of public community facilities. Eligible facilities may be used for cultural, sports, and recreational purposes.

CFEP aims to foster healthy, vibrant communities across Alberta. The program has been designed to support organizations as they take action to contribute and create opportunities for Albertans to engage with their communities.

CFEP outcomes are to:
-Enhance the lifespan and support the creation of public-use community facilities.
-Stimulate economic activity across the province.

Eligible Projects:

A public-use community facility is generally a place, building, or amenity that facilitates specific types of community-use activities (e.g. recreation, sport, culture, heritage, social, community services). It may include, but is not necessarily limited to, the following type of projects:

-A permanent (community hall) or semi-permanent (gazebo) built structure
-Parks (e.g. splash parks, skate parks, fitness spaces, dog parks)
-Playgrounds (children's play equipment)
-Natural areas (e.g. picnic areas, green spaces, wetlands, botanical gardens, trail development)
-Outdoor spaces (e.g. campsites, sport fields, outdoor pools, outdoor rinks, baseball diamonds).

Eligible CFEP projects may include the following:

-New facility: Construct facility for the provision of a new or existing service

-Purchase facility: Acquire facility to deliver new or existing service

-Retrofit existing facility space: Redevelop, convert, arrange, or rearrange existing spaces based on evolving needs

-Renovations: Includes restoring, refurbishing, upgrading, or other initiatives to improve the general conditions of a facility to extend its useful life, not regular repairs and upkeep required to maintain and operate the facility

-Equipment: Unlicensed motorized vehicles, appliances, furniture, and equipment integral to supporting a public-use community facility

-Architectural, engineering, and design fees required for the planning and design of capital construction projects

-Facility assessment, lifecycle analysis, planning, or feasibility studies.

-Small Funding Stream: Up to $125,000
-Large Funding Stream: $125,001 - $1 Million

The Small Funding Stream project completion timeframe is 18 months from date of check.

The Large Funding Stream project completion timeframe is 30 months from date of the grant agreement

The following community nonprofit organizations registered (and in good standing) under one of the following Acts are eligible to apply for CFEP funding:

-Provincial Legislation
-Agriculture Societies Act
-Part 21 of the Business Corporations Act - Extra-Provincial Corporations*
-Cemeteries Act or Cemetery Companies Act
-Companies Act, Part 9 (Nonprofit Companies)
-Libraries Act
-Societies Act of Alberta
-Special Act of the Alberta Legislature

Federal Legislation:
-Special Act of the Parliament of Canada*
-Canada Not-For-Profit Corporations Act must be registered in Alberta Under the Business Corporation Act
-Income Tax Act (of Canada and operating in the Province of Alberta [Charities])*

Other eligible applicants include:
-First Nations and Métis Settlements
-Foundations established and regulated under the province's Regional Health Authorities Act
-Universities, colleges and institutes as defined under Alberta's Post-secondary Learning Act

* Must have an Alberta based address which must be regularly monitored by an active member of the organization.

The following organizations are not eligible to apply for funding under CFEP:
-Municipalities
-For-profit organizations
-Any other organizations not registered under one of the above mentioned Acts
-Organizations that have overdue or incomplete accounting or reporting relating to any grant previously awarded by Alberta Culture and Tourism
-Individuals.

The following projects are not eligible for funding within CFEP:

-Private or commercial sector facilities, facilities with restricted or extremely limited public-use, private residential or group housing facilities, places of worship or church sanctuaries, costs related to any gaming activity, the purchase and installation of gaming equipment, upgrades to facilities that provide gaming activities (e.g. bingo halls, casinos, horse racing tracks), or debt reduction.

-Core or essential municipal facilities and utilities which are the responsibility of the municipality (e.g. municipal administration buildings, roads, sidewalks), facilities that receive regular budgeted provincial and federal capital support (e.g. hospitals, national parks), and school facilities or post-secondary institution infrastructure projects for academic purposes or facilities that provide provincially regulated programs and/or services or training for accredited programs.

CFEP funding cannot be used for expenses related to:

-Time and labor provided towards preparation of funding applications, committee planning meetings, fundraising, events or ceremonies, and other activities not related directly to the physical construction of the project.

-Endowments, charitable donations, fundraising campaigns, developing a business case or proposal for funding, donor recognition/walls, gifts (volunteer recognition), promotional material, expenditures for or time and labor provided towards ground-breaking, opening, and other ceremonial events.

-Rental or purchase of small tools or hand tools, licensed vehicles, audio visual material (film, video, narrative script), films, promotional campaigns and related items, work of art purchase or commission, columbariums, grave sites or markers, technology as a stand-alone project, and retroactive expenses incurred prior to application submission date.

-Debt reduction, purchase of land as a stand-alone project, financing charges and interest payments on loans, leasing land/building/equipment/other facilities, real estate fees, or other fees associated with the purchase of land as stand-alone project.

-Moving expenses, administrative costs and fees (e.g. legal fees, accounting or bookkeeping fees), volunteer expenses (e.g. honoraria, gifts, gift cards, food, and liquor), bank or financing-related charges, maintenance or operational expenses, and contingency (unless included in a contractor's quote) or miscellaneous costs.

CFEP funding is only approved on a matching basis. The applicant must contribute an amount equal to or exceeding the CFEP grant request towards the expenses of the project. The matching funding may be in the form of cash or donated labor, equipment or materials, all of which must be specifically related to the project.

Other Government of Alberta funding may not be used as a matching resource for a CFEP grant. Maximum funding from the Government of Alberta cannot exceed 50 per cent of the total project cost. Municipal Sustainability Initiative (MSI) and Francophone Secretariat funding is not considered as part of Government of Alberta funding.

Small Funding Stream Application Deadlines for 2017-18:
-March 15, 2017
-June 15, 2017
-September 15, 2017

Small Funding Stream Notification Timelines for 2017-18:
-August 2017 (for March deadline)
-November 2017 (for June deadline)
-February 2018 (for September deadline)

Large Funding Stream:
-One time per year: October 1, 2017
-Notification: February 2018

FAQ:
http://www.culturetourism.alberta.ca/community/community-grants/community-facility-enhancement-program/faq/

Before starting your grant application, please review the funding source's website listed below for updates/changes/addendums/conferences/LOIs.
CFEP Contact Information:
Main line: 780-422-9598
Toll-free (AB): 310-0000
Toll-free: 1-800-642-3855
Fax: 780-422-8739

Edmonton Region:
Kristine Telenko
780-422-9574
kristine.telenko@gov.ab.ca

Rural Alberta:
Angela Schreiner
780-422-9578
angela.schreiner@gov.ab.ca

Calgary/Banff:
Michelle Turnbull
403-815-9193
michelle.turnbull@gov.ab.caz

Email your application to:
lfp.application@gov.ab.ca

Mailing Address:
Community Grants - CFEP
#212, 17205 - 106A Ave
Edmonton, Alberta
T5S 1M7

Canada: Alberta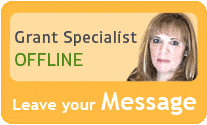 Our team of researchers and grant specialists review hundreds of funding resources daily to make sure GrantWatch.com provides members with the most up-to-date grants.
We have grants for: