Basic Operational Support Grant for Historic Preservation Non-Profit Organizations (BOS)
Grants to Connecticut Historic Preservation
Nonprofits for Organizational Operations

Connecticut Department of Economic and Community Development - Offices of Culture and Tourism - State Historic Preservation Office (SHPO)

Ongoing
Grants of up to $75,000 to Connecticut historic preservation nonprofits to strengthen organizational operations. This program is designed to provide local organizations with basic support so they may carry out public outreach and education, preservation planning initiatives, and historic resource surveys.

The Basic Operational Support Grant for Historic Preservation Non-Profit Organizations (BOS) program is designed to advance the mission of local historic preservation organizations by supporting and promoting greater organizational stability, increasing a historic preservation organization's management, planning, and fiscal capabilities, and encouraging a broad range of educational and advocacy programs in historic preservation.

The program also intends to give local historic preservation organizations the financial means to attract qualified staff and to allow governing boards to focus on financial support, governance, policy and mission.

Organizations must submit a proposed one-year work plan to be approved by SHPO prior to the issuing of a grant contract by SHPO. The proposed work program must provide a clear benefit to the public in the field of historic preservation.

Eligible costs include:
-Staff salaries and wages (administrative, programmatic, and technical) including fringe benefits
-In-kind services (must receive SHPO review and prior approval)
-Postage, shipping
-Professional development
-Professional services such as legal, accounting, or audit
-Printing/publication-must contain the DECD funding acknowledgement and logo
-Public education activities
-Rent
-Software
-Supplies
-Telephone
-Utilities
-Volunteer time (limited to 20% of the total project cost)
-Website development

Annual grant awards will be made up to a maximum of $75,000.

Second year grants may not exceed $45,000.

Third year grants may not exceed $30,000.

Eligible applicants are strictly limited to Connecticut nonprofit local historic preservation organizations.

Organizations must have maintained tax-exempt status under Section 501(c)(3) of the Internal Revenue code for at least two years, be governed by a board of directors that meets regularly to set policy, and have completed two full years worth of historic preservation programs.

For the purposes of this program, a local historic preservation organization is defined as a 501(c)(3) nonprofit organization dedicated to the comprehensive identification, evaluation, registration and protection of historic districts, sites, buildings, structures, objects, and landscapes that are significant in the history, architecture, archeology, engineering, or culture of the municipality in which it is based. Examples of eligible organizations include the Hartford Preservation Alliance, the New Haven Preservation Trust and New London Landmarks.

Ineligible applicants include: federal and state agencies, "friends" groups of federal or state agencies, municipalities, historical societies, historic house museum organizations, municipal historic district commissions, elementary and secondary schools, colleges and universities, individuals, service organizations or clubs, for-profit entities, archives and research libraries, and land trusts.

Ineligible costs include:
-Acquisition of real estate
-Activities performed outside of the represented municipality
-Archeological salvage
-Archival research not connected to historic preservation, "pure" history
-Capital expenses
-Construction, restoration or rehabilitation
-Costs incurred prior to the date of a grant award and the execution of the state
contract
-Court actions
-Curation
-Equipment purchase
-Fines or penalties
-Fundraising efforts
-General operating expenses
-Hospitality expenses including alcoholic beverages, food, meals and entertainment
-Indirect costs
-Interest payments
-Interpretative expenses
-Lobbying activities
-Nonconformance with applicable Secretary of the Interior's Standards
-Projects already underway
-Political contributions
-Regranting

Applications are accepted on a continuing basis as long as grant funds are available.

Applicants are required to submit an organizational strategic plan that is consistent with Connecticut's State Historic Preservation Plan, Investment in Connecticut: State Historic Preservation Plan, 2011-2015 (available online at www.cultureandtourism.org); an audit for the most recently completed fiscal year; an Affirmative Action Plan; and a statement on compliance with federal Americans with Disabilities Act requirements.

Matching Share:

Grant awards have to be matched with private, municipal or federal funds. Annual grant awards will be made up to a maximum of $75,000. For the first year, applicant organizations must match the state grant award on a 50/50 basis.

For each subsequent year, the applicant's matching share requirement increases as follows: Second year 70 (applicant)/30 (state not to exceed $45,000); third year 80 applicant/20 (state not to exceed $30,000). The organization can continue to apply for and receive operational support on an annual basis with a required 80% match. Grants at this point will not exceed $30,000/year.

Before starting your grant application, please review the funding source's website listed below for updates/changes/addendums/conferences/LOIs.
Mary Dunne
860-256-2756
mary.dunne@ct.gov

Please Send completed applications with all support materials to:

Mary Dunne
DECD-State Historic Preservation Office
Constitution Plaza, Second Floor
Hartford, Ct, 06103

USA: Connecticut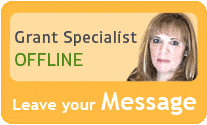 Our team of researchers and grant specialists review hundreds of funding resources daily to make sure GrantWatch.com provides members with the most up-to-date grants.
We have grants for: