Community Capacity and Land Stewardship Program (CCLS) – Oregon and Washington
Grants to Oregon and Washington Nonprofits
for Watershed and Forest Restoration Projects
Agency Type:
Foundation / Corporation

National Forest Foundation (NFF)

10/30/17

11/14/17 10:59 PM PST
Grants ranging from $5,000 to $24,000 to Oregon and Washington nonprofits, colleges and universities, and Native American tribes to build their capacity to implement large scale restoration projects that benefit watersheds and forests in the region. The goal of this program is to ensure community based organizations and collaborative groups have the capacity and resources to convene, plan, and monitor watershed and landscape-scale restoration projects on National Forest and Grasslands.

Work may take place off National Forest and Grasslands if there is a clear benefit to those lands.

As such, this program seeks to fund efforts that will measurably contribute to the following outcomes:

1. Community-based and collaborative organizations within both Washington and Oregon are successful in coming to agreement on the design and implementation of watershed and/or landscape scale restoration projects.

2. Community-based organizations and collaborative groups have developed plans for facilitating job creation and retention and business development in their region.

Applicants should explain how their proposal supports these two primary outcomes and, if successful, provide measurable results at the end of the grant period. Additionally, wherever possible, applicants may wish to consider the following outcome as an additional goal:

3. Community-based organizations and collaborative groups are successful in securing additional resources to implement projects and programs leading to job creation and business development ini the region.

Eligible Use of Funds - Recipients may use grant funds for the following categories of work:

- Organizational and staff support, including facilitation, technical assistance, networking and peer to peer evaluations leading to "Lessons Learned;"
- Travel related to collaborative group activities;
- Development of action plans, project proposals, etc. as a result of or necessary for collaborative processes;
- Community outreach that helps support a collaborative group and enables them to be more effective on the ground;
- Workshops and training related to facilitation, contracting, and other topics that will assist groups in building their capacity to meet the program goals;
- Dissemination of best practices and tools to assist community-based nonprofit organizations and collaborative groups in project development, implementation, and monitoring;
- Build local support and credibility surrounding the impacts resulting from the restoration or management of federal, state, or private lands.

Please Note: All awarded grants must support the protection, restoration, or enhancement of fish and wildlife habitat and other resources on public or private land, or reduce the risk of natural disaster that upon these resources when public safety is threatened. CCLS funding is not for on-the-ground implementation.

Based on available funding, the NFF expects to fund about 6-8 proposals for work benefiting Oregon and Washington National Forests System lands through the 2018 grant round.

$5,000 - $24,000

Awarded grants will likely begin in March/April 2018. Project completion must occur within 12 months of the project award date, which typically begins within one month of award notification. Successful applicants will have the opportunity to choose from a few pre-selected grant start dates.

The NFF will accept applications from community-based, nonprofit organizations; colleges and universities; collaborative groups; or federally recognized tribes. See below for definitions.

Community-based nonprofit organizations are agencies that have a nonprofit tax-exempt status (generally 501(c)(3)), a board of directors, staff, and programs, although some community-based organizations run on volunteers or with very few staff members. These organizations implement projects in the community on their own, through collaborative efforts, or in partnership with other entities, including businesses and county, state, and federal agencies. If the organization does not have 501(c)(3) status, it must utilize a fiscal sponsor with that status.

Collaborative groups: (a) are comprised of diverse interests that may represent local, regional, national, and other interests; (b) agree to work together to identify common ground; and (c) agree to advance solutions based on that common ground. Many collaborative groups work out agreements through project development, design, implementation, and monitoring; others simply develop and advance recommendations; and others may do a hybrid of both. If a collaborative group does not have 501(c)(3) tax-exempt status, it must utilize a fiscal sponsor with that status.

Federally recognized tribes are the tribal entities recognized by the Bureau of Indian Affairs by virtue of their status as Indian Tribes, as posted in the federal register.

These funds cannot fund the personnel or resources of any federal entity. Further, award recipients cannot use funding from grants to lobby or influence any federal, state, or local legislative body or any federal, state, or local legislative proposal.

Applications will not be considered from:

- Federal agencies;
- Regional, state or local governmental entities;
- For-profit organizations; or
- Consultants.

The following project types are not eligible for funding:

- Funding for outreach and/or education as a primary project component;
- Funding for any form of advocacy or litigation; or
- Funding provided to the USA Forest Service or any other federal entity.

Please Note: CCLS award funds cannot be used to meet the matching requirements of any federal award program.

An Informational Webinar took place on October 30, 2017.

Applicants may view the informational webinar by clicking here: http://nationalforestfoundation.adobeconnect.com/p8dok7pm5hjt/

Deadline: November 14, 2017 at 10:59 pm PST

The application guidelines are attached in the Supporting Documents section below.

Matching Requirements:

Organizations are not required to match CCLS Program award funds, but are encouraged to leverage additional private and local, state, or governmental resources to illustrate broad support for the project.

Letters of Support:

All applications must include a letter of support from the Forest Supervisor of each National Forest or Grassland unit included in a proposal. Do not submit letters from District Rangers or any additional letters of support.

Please Note: If an applicant has not uploaded the Letter of Support with their online proposal, the applicant may email the Letter to Zia Maumenee or fax it within three days of the grant deadline.

Before starting your grant application, please review the funding source's website listed below for updates/changes/addendums/conferences/LOIs.
Click here to apply online: https://www.grantinterface.com/Common/LogOn.aspx?eqs=wG-r-jJPukaPlLxaAxwOzC_9OFBiYNqD0

Zia Maumenee
zmaumenee@nationalforests.org

Fax: (406) 830-3383

Additional questions:

Contact Adam Liljeblad
Director, Conservation Awards
Phone: (406) 830-3357
Email: aliljeblad@nationalforests.org

USA: Oregon; Washington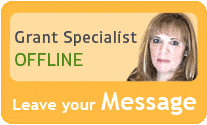 Our team of researchers and grant specialists review hundreds of funding resources daily to make sure GrantWatch.com provides members with the most up-to-date grants.
We have grants for: