Media Projects: Production Grants
Grants to USA Nonprofits, IHEs, and Agencies for
Humanities Radio, Television, and Film Productions

National Endowment for the Humanities (NEH), Division of Public Programs

08/09/17 Receipt (5:00 PM ET Recommended Submission)
Grants to USA nonprofit organizations, government agencies, and IHEs for the production of humanities-themed media projects. Applicants must ensure the required online registrations by July 11 and July 25. Funding may be requested for television, radio, and film projects that engage general audiences with humanities ideas in creative and appealing ways.

All projects must be grounded in humanities scholarship in disciplines such as history, art history, film studies, literature, drama, religious studies, philosophy, or anthropology. Projects must also demonstrate an approach that is thoughtful, balanced, and analytical (rather than celebratory). The approach to the subject matter must go beyond the mere presentation of factual information to explore its larger significance and stimulate critical thinking. NEH is a national funding agency, so the projects that NEA supports must demonstrate the potential to attract a broad general audience.

Film and television projects may be single programs or a series addressing significant figures, events, or ideas. Programs must be intended for national distribution, via traditional carriage or online distribution. The Division of Public Programs welcomes projects that range in length from short-form to broadcast-length video.

The Division of Public Programs also encourages film and television projects that examine international themes and subjects in the humanities, in order to spark Americans' engagement with the broader world beyond the United States. These projects should demonstrate international collaboration by enlisting scholars based both in the United States and abroad, and/or by working with an international media team. The collaborations should bring broad cross-cultural perspectives to the proposed topics and should be intended primarily for U.S. public audiences.

Radio projects, including podcasts, may involve single programs, limited series, or segments within an ongoing series. They may also develop new humanities content to augment existing radio programming or add greater historical background or humanities analysis to the subjects of existing programs. Programs receiving production grants may be either broadcast or disseminated online. They may be intended for national or regional distribution.

NEH encourages projects that engage public audiences through multiple formats in the exploration of humanities ideas. Proposed projects might include complementary components to a film, television, or radio project. These components should deepen the audience's understanding of the subject in a supplementary manner: for example, book/film discussion programs, supplemental educational websites, or museum exhibitions.

To be competitive, applicants must have clear central ideas and a solid command of the major humanities scholarship on their subject, and they must have consulted with a team of scholarly advisers to work out the intellectual issues that the program will explore. The scholars must represent major fields relevant to the subject matter, have a strong record of research and scholarship in the humanities, and offer diverse perspectives and approaches. As needed, the project team may also include participants with expertise appropriate to the project's formats or technical requirements.

All projects applying to the Media Projects program should
-Build on sound humanities scholarship;
-Deepen public understanding of significant humanities questions;
-Approach a subject analytically, presenting a variety of perspectives;
-Involve humanities scholars in all phases of development and production;
-Involve appropriate media professionals; and
-Employ appealing and accessible program formats that will actively engage the general public in learning.

Grant categories:

Development grants enable media producers to collaborate with scholars to develop humanities content and to prepare programs for production. Grants should result in a script and may also yield a detailed plan for outreach and public engagement in collaboration with a partner organization or organizations. See application guidelines for Development Grants.

Production grants support the production and distribution of films, television programs, and radio programs or podcasts that promise to engage a broad public audience.

Chairman's Special Awards are offered for projects of exceptional significance, audience reach, and complexity. A Chairman's Special Award project should examine important humanities ideas in new ways and promise to reach extremely large audiences. These goals can often be accomplished through combining a variety of program formats, forming creative collaborations among diverse institutions, and significantly expanding the scope and reach of the project. Note that Chairman's Special Awards are offered only at the production stage—not at the development stage.

To be ready to apply for a production grant, you should have
1. Completed research on your subject, including archival work and preliminary interviews;
2. Involved scholars in creating and interpreting the project's content;
3. Completed the project's script(s) (for film or television projects) or detailed treatment(s) (for radio projects); and
4. Designed your plans for distribution, outreach, and partnerships.

Media Projects: Production Grants may be used for:
-Meeting with scholars;
-Research and script refinement;
-Production and distribution of films, television programs, and radio programs; and
-Outreach activities and public engagement.

NEH welcomes applications in the following areas:

The Common Good - The Humanities in the Public Square:
This initiative seeks to connect the study of the humanities to the current conditions of national life. Many of today's challenges require more than ever the forms of understanding and knowledge represented by the humanities. They require the broadest possible engagement of scholars and the public with the resources of the humanities, including but not limited to the study of language, literature, history, philosophy, comparative religion, and ethics. The study of the humanities can help illuminate the complexity of many contemporary challenges while enriching understanding of the common good.

Note that the Common Good initiative incorporates the Standing Together initiative, which encourages projects related to war and military service.

Humanities and science and technology:
The humanities offer significant insight into scientific discovery, scientific thinking, and the historical, cultural, and ethical implications of various technologies. The Division of Public Programs encourages projects that examine connections between the humanities and science and technology. Projects might, for example, provide the historical and social contexts for scientific developments. They might illuminate how science is produced and scientific information is consumed, analyze how technological innovation helps reshape our understanding of our place in the world, or discuss the ethical and political implications of scientific and technological developments. Proposals must demonstrate sound humanities and science scholarship. Projects must involve collaboration between the project team and advisers drawn from both the humanities and the sciences.

In addition, NEH especially encourages projects that include Native American organizations and communities as lead applicants and project partners.

All applications will be given equal consideration in accordance with the program's evaluation criteria, whether or not they respond to any of these initiatives.

NEH typically awards no more than one Chairman's Special Award per year.

Awards may range from $100,000 to $650,000.

In rare circumstances, Chairman's Special Awards of up to $1 million are available for projects that will reach an exceptionally large audience.

Projects may begin April 2018. Awards last for one to three years.

City or township governments
County governments
Native American tribal governments (Federally recognized)
Nonprofits having a 501(c)(3) status with the IRS, other than institutions of higher education
Private institutions of higher education
Public and State controlled institutions of higher education
Special district governments
State governments

Any U.S. nonprofit organization with IRS 501(c)(3) status is eligible, as are state and local governmental agencies and federally recognized Indian tribal governments. Individuals are not eligible to apply. Independent producers who wish to apply for NEH funding must seek an eligible organization to sponsor the project and submit the application to NEH. Under this arrangement the sponsoring organization is considered the grantee of record and assumes all attendant responsibilities of a grantee organization.

NEH generally does not award grants to other federal entities or to applicants whose projects are so closely intertwined with a federal entity that the project takes on characteristics of the federal entity's own authorized activities. This does not preclude applicants from using grant funds from, or sites and materials controlled by, other federal entities in their projects.

Applicants are not required to obtain a development grant before applying for a production grant. Applicants may not, however, submit multiple applications for the same project at the same deadline. If an application for a project is already under review, another application for the same project cannot be accepted by this or any other NEH grant opportunity.

Media Projects: Production Grants may not be used for
-Primarily digital projects that are independent of a film, television, or radio program;
-Dramatic adaptations of literary works;
-Projects that will satisfy requirements for educational degrees or formal professional training;
-Projects intended primarily for students in formal learning environments (though projects may include components that can be used in classrooms);
-General operations, renovation, restoration, rehabilitation, or construction of station or production facilities;
-Preservation or cataloging of materials and collections;
-Programs designed to persuade audiences of a particular political, religious, or
ideological point of view; or
-Projects that advocate a particular program of social or political action.

NEH funds may not be used to support obscene, libelous, indecent, or defamatory content (including hate speech, personal attacks, or material constituting harassment).

If you seek to develop or produce a digital project that is independent of a film, television, or radio project, you should apply to the Digital Projects for the Public grant program. Please contact a Division of Public Programs program officer if you have questions about which grant program best fits your project.

Successful applicants will be awarded a grant in outright funds, matching funds, or a combination of the two, depending on the applicant's preference and the availability of funds.

The Division of Public Programs encourages applicants to work with program officers from the outset of the application process. You can submit drafts or contact staff with questions. Drafts, which are optional, must be submitted at least six weeks before the deadline, so that staff will have adequate time to respond. A response cannot be guaranteed if drafts arrive after this date.

While staff comments are not part of the formal review process and have no bearing on the final outcome of the proposal, previous applicants have found them helpful in strengthening their applications.

Upload your application to Grants.gov. NEH strongly suggests that you submit your application no later than 5:00 PM Eastern Time on the day of the deadline. Doing so will leave you time to contact the Grants.gov help desk for support, should you encounter a technical problem of some kind.

Timeline:

-Before the August 9, 2017 deadline: Contact Division of Public Programs program officers (at 202-606-8269 or publicpgms@neh.gov ) with questions and for advice (optional)

-June 28, 2017: Submit draft application by this date (optional)

-July 11, 2017: Create or verify your institution's Entity record at the System for Award Management by this date

-July 25, 2017: Register your institution (or verify its registration) with Grants.gov by this date

-August 9, 2017: Submit application through Grants.gov by this date

-October-November 2017: peer review panels take place

-March 2018: meeting of the National Council on the Humanities, followed by funding decisions

-April 2018: applicants are notified of the funding decisions

-April 2018: institutional grants administrators and project directors of successful applications receive award documents by e-mail

-April 2018: successful applicants may begin work on their projects

View this opportunity on Grants.gov:
http://apply07.grants.gov/apply/GetGrantFromFedgrants?opportunity=20170809-TD&agencycode=NEH

Before starting your grant application, please review the funding source's website listed below for updates/changes/addendums/conferences/LOIs.
Division of Public Programs
National Endowment for the Humanities
400 Seventh Street, SW
Washington, DC 20506

202-606-8269
publicpgms@neh.gov

45.164

20170809-TD


178020_opp20170809-TD-cfda45.164-cidTR82017.pdf

178020_opp20170809-TD-cfda45.164-cidTR82017-instructions..pdf

USA: Alabama; Alaska; Arizona; Arkansas; California; Colorado; Connecticut; Delaware; Florida; Georgia; Hawaii; Idaho; Illinois; Indiana; Iowa; Kansas; Kentucky; Louisiana; Maine; Maryland; Massachusetts; Michigan; Minnesota; Mississippi; Missouri; Montana; Nebraska; Nevada; New Hampshire; New Jersey; New Mexico; New York City; New York; North Carolina; North Dakota; Ohio; Oklahoma; Oregon; Pennsylvania; Rhode Island; South Carolina; South Dakota; Tennessee; Texas; Utah; Vermont; Virginia; Washington, DC; Washington; West Virginia; Wisconsin; Wyoming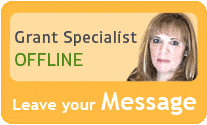 Our team of researchers and grant specialists review hundreds of funding resources daily to make sure GrantWatch.com provides members with the most up-to-date grants.
We have grants for: