Community Foundation for Muskegon County (CFMC) Grant
Grants to Muskegon County Area, Michigan Nonprofits,
Schools, and Agencies to Benefit Local Communities
Agency Type:
Foundation / Corporation

Community Foundation for Muskegon County (CFMC)

08/31/17

09/14/17
Grants to Greater Muskegon County Area, Michigan nonprofit organizations, schools, government agencies, and churches for a broad range of activities to benefit local communities. Applications of intent are due August 31. Priority areas include arts, education, community development and urban revitalization, environment, health and human services, emerging community needs, and children's welfare.

To be eligible for a grant from the Foundation's Unrestricted Funds, a potential grantee must address one of the Foundation's new leadership goals as well as a Foundation funding priority.

Leadership Goals:

-Hope and opportunity for youth: Empowering youth to have aspirations for a bright future and creating opportunities for them to realize their dreams.

-Collaborative community goals and decision making: Supporting active partnerships that are working together sharing power, resources, and decision-making for the common good.

-An inclusive community: Building a welcoming, accepting community that respects difference and actively promotes full participation by all people; a place where everyone has the opportunity to share their voice, to participate in decisions that affect their lives, and to have access to all the community has to offer.

Additional Grant Priorities:

Arts:
-Preserve and support the Frauenthal Center for the Performing Arts as a significant community arts resource
-Encourage quality arts programming benefiting a diverse audience
-Improve access to cultural programs, especially for children and youth
-Promote financial stability and organizational development for arts organizations

Community Development / Urban Revitalization:
-Support community development projects which improve quality of life for all Muskegon County residents
-Support capital projects with county-wide impact and benefit
-Support capital renovation projects only if they provide new and expanded programming
-Support programs that will enhance the perception and image of the community

Education:
-Provide a countywide focus (to be considered, individual pilot projects must be accompanied by a plan for scaling it countywide)
-Increase the number of career- and college-ready high school graduates
-Improve student access to high quality extended learning programs after school and during the summer

Environment:
-Provide environmental education for all ages
-Promote comprehensive community planning, priorities and strategies
-Support balanced and innovative land use
-Support protection and restoration of green spaces, shorelines, dune areas and wildlife habitat, and water and air quality

Health and Human Services:
-Promote healthy lifestyles
-Encourage families to become self-sufficient

Meeting the Needs of Children Ages 0 - 5:
-Promote responsible parenting through outreach services and education programs, including the special needs of at-risk parents and teen pregnancy prevention
-Promote high quality child care choices for young children
-Promote early literacy

Emerging Community Needs:
Most community needs fall within the standard grant categories, however, additional important or emerging community issues sometimes arise. These are addressed by the distribution committee and dedicated grant committees, as necessary.

Qualities of the best grant proposals:
-Collaborative, comprehensive, and sustainable
-Designed to prevent problems, rather than simply addressing the effects of problems
-Provide start-up or seed funding for innovative projects
-Leverage grant dollars to bring in additional funds; have multiple sources of funding

The strongest proposals are submitted by organizations who have:
-Adequate staff/organizational capacity to achieve the proposal goal
-Sound fiscal policy and responsible financial management
-Staff and board of directors reflective of the organization's audience
-Ability to measure the impact of grant money and report the results
-Proven record of cooperating with other organizations
-Capacity to understand and explain how the project will relate to other area services/organizations
-Broad base of community support

Grantmaking Committees:

Several other grant committees, with their own stated priorities, also utilize the Foundation's general grant application to recommend grants from their funds.

Thomas and Geraldine Seyferth Advised Fund - Grants from this Committee will be targeted at, but not limited to:
-Projects of permanency/capital expenditures in Muskegon County, with a focus on youth
-Development of Muskegon County parks, playgrounds, recreation programs and human service programs that show measurable impact

Youth Advisory Council Fund - Grants from this Committee will be targeted at specific youth issues as determined by a youth-executed needs survey:
-Current focus: teen pregnancy, drug and alcohol abuse, and academic stress
-Teacher Mini-Grants for innovative classroom projects

Julia E. Hackley Memorial Fund - This fund was left by Mrs. Hackley with her directive to provide for the support, maintenance, and relief of the poor people in the City of Muskegon, including:
-Direct service support to low income families
-Projects that support self-sufficiency of low income families
-Projects that address child care and transportation issues of low income families

Environmental Endowment Fund:
-To educate residents about the environment, including social justice issues that relate to current or past environmental practices
-Improve the quality of the environment through the reduction of pollution and waste
-Support a balanced and innovative approach to local and regional land use planning that maximizes use of available land and natural resources
-Promote conservation and restoration of natural areas, air quality, shoreline and dune areas, wildlife habitat and fresh water eco-systems
-Support for acquiring, conserving, or enhancing public accessibility to green space, open lands, natural parks, or undeveloped land in its natural state West of US 31 via the James Hanna and Mary Murphy Land Fund

Muskegon County Medical Society Endowment Fund - Grants from this Committee will be targeted at programs and projects relating to health and science education and services.

White Lake Community Fund - Grants from this Committee support programs and projects that improve the quality of life for residents of the White Lake Area. Additional areas of focus:
-To improve local library services, provide elderly assistance, for beautification projects or to support recreational facilities and public parks via the Leonard and Edna K. Blomdahl Fund
-Support improvements in Covell Park via the Covell Park Fund
-Support greater cooperation and consolidation between the the municipalities via the R. Covell Radcliffe Fund

HEALTHY Muskegon Endowment Fund: Grants from this Committee will support programs or projects that sustainably increase access to healthy food, especially among children and seniors living in poverty.

Field of Interest Funds:

Field of Interest funds were created by donors to address community priorities that matched their own. As such, they may or may not align with the stated grant priorities. These funds are advised by the Foundation's Distribution Committee and accessed via the general grant application.

-Next Generation Child Care Fund - Child care for low-income children

-Nick Pool Performing Arts Fund - Programs and projects that enhance the lives of the elderly through performing arts

-Beautification Fund - Projects throughout the City of Muskegon such as parks, natural areas, and publically-owned properties, including capital projects designed to improve the aesthetics of these areas

-Raymond C. Alstrom Memorial Fund - Music programs

-Douglas A. Rosen Fund - Lung disease, the arts, and United Way agencies

-West Shore Mental Health Fund - Identification, prevention and treatment of mental health impairments of children and adolescents

-African American Celebration Fund - Celebration of African American culture and heritage

-Clita R. Anderson Child Care Center Fund - Child care centers

-Muskegon County College Access Fund - College access programs

-W. William and Kathleen E. Joy Fund - Education

-Roy R. Burch Fund - Education

-Children's Wish Fund - Terminally ill children in Muskegon County

-Edith and Jack Lipman Fund - Improved quality of life for ill children in ways other than providing for health care costs

-Rhoda R. Rosen Fund - Health-related activities, especially programs that relate to the psychological care of the terminally ill, as well as the prevention and education of cancer

-Muskegon Quadrangle B.P.W. Fund - Advancement and betterment of girls and women

-William Munroe/Friends of the Disabled - Camperships and recreation for the disabled

-Healthy Youth-Healthy Seniors Fund - Programs and projects that improve the health of youth and seniors

-Dietrich Fund for the Prevention of AIDS & Drug Abuse - Prevention of AIDS and drug abuse

-A.J. Flogge Performing Arts Fund - The performing arts

-Sebastian and Frances Kielar Fund - Programs or organizations assisting women in crisis to gain
independence by becoming self-supporting and improving the lives of Muskegon County's children who are disadvantaged, neglected, or abused

-John and Christine Schumann Fund - Programs or organizations assisting women in crisis to gain
independence by becoming self-supporting and improving the lives of Muskegon County's children who are disadvantaged, neglected, or abused

-John and Mary Schumann Fund - Programs or organizations assisting women in crisis to gain independence by becoming self-supporting and improving the lives of Muskegon County's children who are disadvantaged, neglected, or abused

Grants are usually one-time awards. However, the Foundation does consider multiple-year requests for projects with a large impact.

The Foundation makes grants to 501(c)(3) organizations, churches, schools, agencies and governmental units serving the greater Muskegon County area.

CFMC does not usually award grants for:
-Regular operating expenses
-Equipment, computers, software and vehicles
-Conferences, camps or media
-Conference speakers
-Special events and endowment campaigns
-Individual school buildings or districts
-Religious programs that serve, or appear to serve, specific religious believers or require participants to practice or adhere to specific religious beliefs
-Individuals

The Application of Intent must be submitted at least two weeks prior to the posted grant deadline. All organizations submitting an application of intent will be contacted within three business days. Following staff approval of the application of intent, you may submit your full application.

Grantees that desire feedback on their Full Application are invited to submit a full proposal 15 days prior to the deadline – CFMC staff will review the proposal and offer suggestions.

All applications, made online through eGrant, are general applications that are matched by staff with the best-fitting fund.

Application Deadlines

Spring Grant Round:
-Application of intent due February 1
-Full application due February 15
-Grants announced by May 1

Fall Grant Round:
-Applications of intent due August 31
-Full application due September 14
-Grants announced by November 15

Leadership Goals and Funding Priorities
https://cffmc.org/grants/our-priorities/

Applying for a Grant:
https://cffmc.org/grants/applying-for-a-grant/

Before starting your grant application, please review the funding source's website listed below for updates/changes/addendums/conferences/LOIs.
Apply Online:
https://cffmc.org/login/#egrant

Janelle Mair
231.332.4116
jmair@cffmc.org

JacQuaye A. Payne
231.332.4124
jpayne@cffmc.org

Community Foundation for Muskegon County
425 W. Western Avenue, Suite 200
Muskegon, Michigan 49440

USA: Michigan: Greater Muskegon County Area

Aging/Seniors
Arts and Culture
Capital Funding
Children
Community Services
Disabilities
Domestic Violence
Elementary Education
Environment
Faith Based
Financial Assistance
Health and Medical
Higher Education
Literacy & Libraries
Mental Health
Minorities
Municipalities
Nutrition
Other
Pets/Animal/Wildlife
Preschool
Preservation
Quality of Life
Science
Secondary Education
Sports & Recreation
Substance Abuse
Transportation
Women
Workforce
Youth/Out-of-School Youth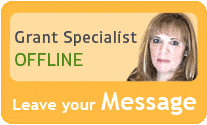 Our team of researchers and grant specialists review hundreds of funding resources daily to make sure GrantWatch.com provides members with the most up-to-date grants.
We have grants for: