Independent Professionals Project Initiative
Grants to USA and Russia Scholars and Professionals
for Projects that Promote Social Benefit and Collaboration
Agency Type:
Foundation / Corporation

US - Russia Social Expertise Exchange (SEE)

07/24/17 11:59 PM Eastern Time (July 25, 2017 at 6:59 AM Moscow Time) Receipt
Grants of up to $2,500 plus travel assistance to USA and Russia scholars and professionals for projects that address societal challenges and strengthen collaboration between the two countries. Candidates may use funding to develop and implement an original project with the potential to result in a significant and measurable social benefit for both countries.

Projects are expected to forge or strengthen partnerships among Russian and US professionals who are engaged in addressing common societal challenges. These connections may be furthered by enabling the development of institutional partnerships, producing original research in cooperation with local organization(s), creating educational and/or technical curricula, or engaging in other similar activities that involve the creation of meaningful outputs.

To advance their project and promote the flow of knowledge and experience between the Russian and American societies, independent professionals will travel to their counterpart country for a period of seven to fourteen days. While abroad, participants will be exposed to new skills, methods, and professional networks that will allow them to contribute to their home societies in specific ways. Successful independent professional candidates will receive up to $2,500, as proposed within their submitted budget, to implement their project across both countries.

Upon returning home, independent professionals will carry out at least one clearly defined activity designed to convey or apply the knowledge and/or expertise gained during their visit for the benefit of their colleagues and/or community members. This activity (or activities) must be credibly shown to provide a clear and measurable benefit to at least 100 individuals. Illustrative examples of such activity may include the holding of training sessions on relevant skills, the public presentation of results of their host country activities, or the implementation of a skill or product developed in collaboration with overseas partners for the direct benefit of the community.

Thematic Areas:

Projects must address at least one of the socially-oriented thematic areas listed below. Projects may combine multiple thematic areas.

1. Social support and protection of citizens (e.g., children, women or vulnerable groups, such as people with disabilities or the elderly)
2. Protection of flora and fauna and promotion of animal welfare
3. Promotion of philanthropy and volunteerism
4. Youth development, extracurricular and alternative education
5. Public health and promotion of healthy lifestyles
6. Preservation of national identities, cultures, languages and traditions of indigenous peoples
7. Social and cultural adaptation and integration of migrants
8. Medical and social rehabilitation and/or social and economic reintegration of persons engaged in the illicit use of narcotic drugs or psychotropic substances
9. Promotion of economic and labor mobility

Host Organizations:

While abroad, independent professionals must be affiliated with a thematically-relevant host organization3 that will serve as a venue for in-person professional collaboration. Host organizations are expected to provide organizational support in connection with the participants' planned project activities. These support duties may include, but are not limited to, facilitating activities and site visits, arranging workspace and relevant materials, and providing professional networking opportunities.

In developing their project, candidates are expected to establish their own connections with appropriate host organization(s) and conceptualize how they would be incorporated into the proposed project. Application materials must include a letter of support from each host organization that reflects their willingness to serve as base for the duration of their stay abroad. Candidates must also demonstrate how their involvement with this particular organization will contribute to the realization of their proposed projects and their development of new skills and knowledge. Independent professionals will be expected to continue relations with their host organization(s) upon return to their home countries.

NOTE: All independent professionals traveling to Russia must budget to spend two days in Moscow upon arrival for visa and registration purposes. For these two days, SEE may arrange for these US participants to be hosted by a university to facilitate logistics and provide a platform for networking and presentations. US participants must still arrange for at least one other thematically-relevant organization to host them for the remainder of their time in the Russian Federation.

Use of Funds: The Independent Professional Award may be used only for activities directly connected to the proposed project.

Candidates will be evaluated based on:
-Relevance of their project to a social issue in one or more of SEE's chosen nine thematic areas
-The soundness of the proposed project design
-Its potential for practical benefit in both the Russian Federation and the United States
-Demonstration of collaboration across both countries

Preference will be given to proposals that also reflect the following:
-Clear, attainable, and measurable project goals
-Concrete deliverables to be attained as a result of project implementation
-Extent and quality of engagement of project participants and beneficiaries
-Number of people impacted by project (e.g. at least 100)
-Realistic timeline and budget for accomplishing project activities
-Clear approach to project monitoring and evaluation
-Strategy for sustaining the project's positive impact beyond the funding period

The award includes funds earmarked for participant travel and logistics while visiting the counterpart country and additional "Project Funds" of up to $2,500 to support the implementation of project activities.

Implementation of all activities, including the realization of tangible and measurable results in the host and home countries, must take place between September 19, 2017 and December 22, 2017.

To be considered eligible, candidates must:
-Be a citizen of the Russian Federation or the United States
-Have a proven academic and/or professional track-record in the thematic area/s of interest
-Demonstrate a general professional proficiency in both the English and Russian languages
-Develop a project that is not politically motivated and does not include political activity, focus on public policy reform, or the changing of public opinion
-Be primarily affiliated with organizations and/or institutions that work on issues within EF priority areas
-Have not previously participated as an SEE Invited Professional, Independent Professional, Special Exchange Participant or as an Emerging Professional or Advanced Practitioner Fellow.

SEE strives to support Russian and US organizations and individuals that do effective work in one or more of its nine thematic areas but do not already have access to consistent streams of financing. During the application evaluation process, therefore, strong preference will be given to individuals whose proposed project participants do not receive primary financing from federal, regional, state, or local government sources.

SEE defines "project participants" as the independent professionals, their places of employment or education, their chosen host organizations in the counterpart country, and any other project implementers in either the Russian Federation or the United States.

For this reason, the following types of organizations and their representatives may not participate in the project as participants or direct beneficiaries: federal, regional, state, or local government bodies; government-funded social institutions (e.g. orphanages, nature preserves); and federal academic and research institutions (except for full-time students, who may participate).

Projects may not involve content and/or activities that are contrary to the laws of the United States or the Russian Federation, that engage in political activity, that attempt to influence host government policy, or that involve subject material that could be deemed controversial or offensive in either country.

Independent professionals may supplement SEE funds with additional resources (i.e. cost-share) to implement projects. Plans to make use of external funding must be reflected in the proposed budget.

Applications for the current competition cycle must be received by July 24, 2017 at 11:59 PM Eastern Time (July 25, 2017 at 6:59 AM Moscow Time), though early submissions are encouraged. Applications will be reviewed on a rolling basis.

Timeline:

-July 24, 2017 at 11:59 PM EDT [July 25, 2017 at 6:59 AM (Moscow time)]: Deadline for submission of applications via online form, including supporting documents via email

-July 26 - August 24, 2017: Application Review, including interviews with semi-finalists

-Thursday, August 25, 2017: Estimated notification of selected independent professionals

-Monday, September 19, 2017: Project Period begins

-Friday, December 22, 2017: Project Period concludes

Before starting your grant application, please review the funding source's website listed below for updates/changes/addendums/conferences/LOIs.
Apply Online:
https://docs.google.com/forms/d/e/1FAIpQLScSdKHD-unfOd78qtYIzaH3_FmajoYFJxnGcFXXTxxzvZtGcQ/viewform?c=0&w=1

If you have any additional questions not covered by the FAQ, please email see@eurasia.org.

USA: Alabama; Alaska; Arizona; Arkansas; California; Colorado; Connecticut; Delaware; Florida; Georgia; Hawaii; Idaho; Illinois; Indiana; Iowa; Kansas; Kentucky; Louisiana; Maine; Maryland; Massachusetts; Michigan; Minnesota; Mississippi; Missouri; Montana; Nebraska; Nevada; New Hampshire; New Jersey; New Mexico; New York City; New York; North Carolina; North Dakota; Ohio; Oklahoma; Oregon; Pennsylvania; Rhode Island; South Carolina; South Dakota; Tennessee; Texas; Utah; Vermont; Virginia; Washington, DC; Washington; West Virginia; Wisconsin; Wyoming
International country outside of the USA, Israel and Canada.

Aging/Seniors
Arts and Culture
Children
Community Services
Disabilities
Economic Development
Elementary Education
Environment
Health and Medical
Higher Education
Individual
International
Minorities
Nutrition
Other
Pets/Animal/Wildlife
Preschool
Quality of Life
Refugee/Immigrant
Research & Evaluation
Secondary Education
Substance Abuse
Transportation
Travel & Tourism
Women
Workforce
Youth/Out-of-School Youth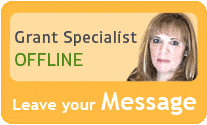 Our team of researchers and grant specialists review hundreds of funding resources daily to make sure GrantWatch.com provides members with the most up-to-date grants.
We have grants for: