Stringfellow Health Fund (SHF) Grant
Grants to Alabama Nonprofits and Agencies for Health
Care Services, Health Education, and Disease Prevention
Agency Type:
Foundation / Corporation

Community Foundation of Northeast Alabama (CFNEA)

08/04/17

08/15/17

09/15/17 11:59 PM
Grants to Alabama nonprofit organizations and government agencies to improve healthcare in the counties of Cherokee, Calhoun, Cleburne, Clay, Etowa, DeKalb, St. Clair, Randolph, and Talladega. Applicants must register by August 1 to attend the August 4 information session. Pre-applications are due by August 15. Draft applications will be accepted up to two weeks prior to the deadline.

Projects must focus on health, education, prevention, and direct services. The Foundation welcomes grant applications which focus in the following areas:

-Preventable health issues, risks or diseases;
-Advocacy or education with a focus on health to the community or targeted populations;
-Serving clients with chronic or acute health conditions;
-Strengthening organizational capacity to provide or deliver healthcare services;
-Serving clients with mental or physical disabilities;
-Improvements to community health and well-being.

There is no limit to the amount of funding your organization may request from the Stringfellow Health Fund.

Grant activities supported by an SHF award may be sustained for one year, after the date the award is announced.

Grants from the Stringfellow Health Fund (SHF) are restricted to 501(c)(3) qualified public charities operating in the Foundation's nine (9) county service region (Calhoun, Cherokee, Clay, Cleburne, DeKalb, Etowah, Randolph St. Clair, and Talladega) and providing services to residents in these counties, or 501(c)(3) not-for-profit organizations outside the nine (9) counties that provide healthcare or medical services to residents in the nine (9) counties.

Organizations that meet the following requirements are eligible to apply for a grant. All five (5) requirements must be met:

1) Organizations classified by the U.S. Internal Revenue Service under Section 501(c)(3) of the I.R.S. code as a not-for-profit, tax-exempt organization, donations which are deductible as charitable contributions or a governmental/state or county agency;

2) Organizations with a minimum one-year operating history after the date of receipt of its 501 (c)(3) classification;

3) Organization must have a board approved current written strategic plan for the whole organization that covers at least 24 months which includes the organization's entire current fiscal year and the following:

-Mission statement;
-Strategic goals and measurable objectives.

4) Organizations with revenues over $200,000.00 must submit an audited financial statement for a complete fiscal year. Organizations with an operating budget between $50,000.00- $199,999.00 must submit the most recent audit review or compilation. Organizations with an operating budget of $50,000.00 and below do not have to submit any audited documents.

5) Eligible organizations are invited to apply for a grant from any fund of the Foundation accepting applications (both grant cycles) as long as you do not have an open grant with the particular fund you wish to apply to.

Funding Restrictions:
1) Organizations that have discriminatory policies and/or practices on the basis of race, color, national origin, age, disability, sex/gender, marital status, familial status, parental status, religion, sexual orientation, genetic information or political beliefs;
2) Organizations with no 501(c)(3) IRS status unless you are a government/state agency;
3) Organizations on the National Charity Watch List;
4) Grants for dinners, fundraising and marketing events;
5) Grants to endowments or other discretionary funding pools;
6) Grants for capital campaign contributions (for building construction) or use of funds to cover capital campaign feasibility studies or campaign implementation expenses. This does not include regular maintenance;
7) Grants for exhibitions and employee conference registrations, mileage to conference and conference fees;
8) Grants for prizes, awards and scholarships;
9) Grants for entertainment expenses;
10) Grants for lobbying-related expenses;
11) Grants for event sponsorships;
12) Grants to organizations operating less than one year;
13) Grants to individuals;
14) Grants to religious organizations for religious purposes;
15) Grants to organizations for projects outside CFNEA's nine (9) county region;
16) Grants for political purposes or to influence elections; and
17) Organizations that have an existing/open grant from the Foundation may not apply for a new grant within the same fund until the current grant documentation is completed and closed. For a grant to be considered completed and closed, the not-for-profit partner must have successfully submitted their Final Grant Report.

There will be an optional Grant Application Assistance Workshop on August 4 at 10:00 AM at the Community Foundation of Northeast Alabama office at 1130 Quintard Ave, Suite 100, Anniston, AL 36201.

Please email Fred Smith, Director of Stringfellow Health Fund Grants by August 1st to reserve your seat.

Please take advantage of our offer to provide technical support and grant review prior to submitting your final draft. Should you wish to take advantage of this offer a two-week window of time prior to the due date is required.

To be eligible to apply for a grant from CFNEA, all not-for-profit organizations (NFPs) must submit a pre-application and after CFNEA approval, a grant application.

The pre-application must be submitted on-line by February 15/August 15 through CFNEA's website. You will receive a response via e-mail within two weeks after receipt of your completed pre-application
directing you to proceed or notifying you that your pre-application is not complete or not approved.

Timeline:

-July 29, 2016: Information regarding the next grant opportunity for Stringfellow Health Fund will be available.
-August 4th: Grant Application Assistance Workshop (OPTIONAL)
-August 15th: Pre-Application due by 5:00 PM

September 15th: If your Pre-Application is approved The Stringfellow Health Fund Grant Application is due by 5:00 PM.

Grant Cycles:

-Application Due Date: March 15
-Review: March/April
-Awards: May

-Application Due Date: September 15
-Review: September/October
-Awards: November

Grant Processes and Due Dates:
http://www.yourcommunityfirst.org/grant-cycles-due-dates/

Before starting your grant application, please review the funding source's website listed below for updates/changes/addendums/conferences/LOIs.
Apply Online:
https://www.grantinterface.com/Common/LogOn.aspx?eqs=fiaADTHDZeaSlCFLHi8zLA2

Fred Smith, Director of Stringfellow Health Fund and Grants
(256) 231-5160, Ex. 26
fsmith@yourcommunityfirst.org

Community Foundation of Northeast Alabama
1130 Quintard Avenue, Suite 100 (Quintard Tower Building)
Anniston, Alabama 36201

USA: Alabama: Calhoun, Cherokee, Clay, Cleburne, DeKalb, Etowah, Randolph, St. Clair, and Talladega counties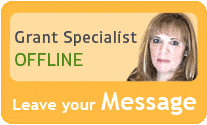 Our team of researchers and grant specialists review hundreds of funding resources daily to make sure GrantWatch.com provides members with the most up-to-date grants.
We have grants for: