Doree Taylor Charitable Foundation Grant
Grants to Maine Nonprofits, Agencies, and IHEs for Health,
Human Services, Animal Welfare, and Public Media
Agency Type:
Foundation / Corporation

US Trust, Bank of America - Doree Taylor Charitable Foundation

09/01/17 11:59 PM
Grants to Maine nonprofits, government agencies, and faith-based organizations, and IHEs for activities in the areas of poverty relief, health, animal welfare, environment, and public media. College and university applicants are advised to contact program staff prior to applying. Applications will be considered from organizations throughout the state, with priority given to those located in or serving the Boothbay Harbor, Southport, and Brunswick areas.

Grant requests for general operating support or program support are strongly encouraged and preferred, however capital requests will be considered from time to time. The Foundation will not contribute to endowments.

The mission of the Doree Taylor Charitable Foundation is to support charitable organizations that:

-Provide relief to people in need of basic provisions (including food, housing, shelter)
-Promote the humane care of animals
-Provide health care services for the underserved
-Conduct Public radio or television

Program Areas:

1) People in Need

Applicants in this area should demonstrate that the program or service they offer clearly meets a basic need of an underserved population, which may include low-income people, youth who are court-involved, homeless families, or homebound seniors. These examples are for illustration purposes only.

Please note, however, that the Taylor Foundation does not consider general youth development programs as falling into the category of "people in need." For organizations with annual (cash) revenues of $5 million or less, the Foundation encourages general operating support requests.

2) Humane Care of Animals

The Taylor Foundation has a partnership with the Maine Community Foundation's Belvedere Fund in the area of animal welfare. Animal welfare organizations with annual (cash) revenues of $100,000 or less should apply directly to the Belvedere Fund. The Taylor Foundation will not consider applicants with revenues of less than $100,000. Within the animal welfare priority, the Foundation will consider capital requests.

3) Health Care

Within the area of health care, the Foundation will entertain requests for oral health services, mental health services, or physical health care services. There is a priority for programs that can demonstrate they are effectively serving underserved populations. Small, one-time capital or equipment requests may be included within project budgets.

4) Public Radio or Television

There is a strong priority for larger public television or radio organizations. From time to time, the Foundation may make grants to smaller, community-based public access radio or television stations.

5) Environment

The Foundation's priority is for programs that have both an environmental impact as well as a demonstrably positive impact in one of the Foundation's other priority areas. For example, a river-bed restoration project that also preserves a species and/or improves the quality of water to a low-income area. Please note that the Foundation does not fund general public education programs around environmental awareness, nor does it typically fund land preservation/conservation.

6) Colleges and universities

The Foundation will not provide general operating support for colleges or universities. Support for colleges and universities will be considered on a case-by-case basis, but must include a focus on at least one of the Foundation's other priority areas. Special consideration will also be granted to colleges or universities in the geographic priority areas.

The majority of grants from the Taylor Foundation are 1 year in duration. On occasion, multi-year support is awarded.

Applicants must be one of the following entity types: 501(c)(3) public charity (but not a Type III non- functionally integrated supporting organization), a municipality or other unit of local government (e.g., a public health department), a federally recognized Tribal government, or a religious organization.

The Foundation makes grants throughout Maine, but has a priority for organizations located in, or serving the areas of Boothbay Harbor, Southport, and Brunswick. From time to time, the Foundation may make grants to organizations with a national scope.

Occasional support will also be provided to:
-Colleges and universities
-Environmental charitable organizations in Maine.

Please note that the Foundation will not fund general K-16 education programs.

The application deadlines for the Doree Taylor Charitable Foundation are March 1 and September 1. March applicants will generally be notified by July 31 and September applicants will generally be notified of grant decisions by January 31.

Colleges or universities interested in applying are strongly encouraged to contact the Foundation's listed Bank contact before submitting an application.

For all applications to the Taylor Foundation, please note that applications for projects/programs where the Foundation would be the sole funder are not considered competitive, and in general, the Foundation does not wish to be more than 25% of any given project budget, and no more than 5% of an organization's budget.

Before starting your grant application, please review the funding source's website listed below for updates/changes/addendums/conferences/LOIs.
Apply Online: https://www.grantrequest.com/SID_1116?SA=SNA&FID=35068

1.866.778.6859
ma.grantmaking@ustrust.com

USA: Maine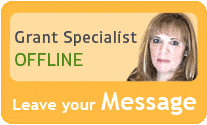 Our team of researchers and grant specialists review hundreds of funding resources daily to make sure GrantWatch.com provides members with the most up-to-date grants.
We have grants for: