Healthy Eating Active Living (HEAL)
Grants to Texas, New Mexico, and Mexico Nonprofits
in Eligible Areas to Promote Health and Wellness
Agency Type:
Foundation / Corporation

Paso del Norte Health Foundation (PdNHF)

11/20/17

02/26/18
Grants to Western Texas, Southern New Mexico, and Northern Mexico nonprofits, churches, and governmental agencies for programs and projects that promote the health and wellness of local residents. LOIs are due by November 20. For the purposes of these grants, eligible areas include:

- El Paso and Hudspeth Counties in far-west Texas;
- Doña Ana, Luna, and Otero Counties in Southern New Mexico; and
- The Municipality of Ciudad Juaréz in Chihuahua, Mexico.

Funding is intended to support proposals focusing on one of the following interest areas that help meet the goals identified in the Foundation's Strategic Plan for Healthy Eating Active Living (HEAL):

- Sustainable programs to advance healthy eating or active living;
- Policy solutions related to the Food for Every Family report;
- School health systems, organizational, or policy change designed to improve healthy eating or active living outcomes; evidence based interventions to improve school lunch participation rates.

Healthy Eating and Active Living:

The goals of the Healthy Eating and Active Living (HEAL) initiative are to 1) increase fruit and vegetable consumption and improve portion control; 2) increase physical activity and decrease sedentary behavior; 3) create an environment that promotes healthy eating and active living without bias against obesity; and 4) achieve long-term sustainability of Paso del Norte Institute for Healthy Living (IHL) and HEAL initiative.

Awards are made generally to qualified nonprofit organizations with a tax exempt status of 501(c)(3) of the Internal Revenue Code, or equivalent status, and organized and operated for charitable, educational or religious purposes.

Eligible applicants include nonprofit tax-exempt organizations, including churches and units of government, located in the Paso del Norte Region.

Funding is not provided to individuals.

Funding is principally for direct project costs and not for general operating and overhead expenses. A 10% indirect cost (IDC) is allowed on most budgets. The IDC generally is not applicable to pass-through contracts.

Applicants may not communicate about or 'lobby' for their proposal under consideration with any Board Member, Committee Member, or PdNHF staff apart from the Program Lead and designated Program Support Staff. If such 'lobbying' or inappropriate influencing of the proposal review process is discovered, the applicant organization shall be ineligible for grants from PdNHF for a period of not less than two years.

The following are generally not funded unless they are part of a more comprehensive and coordinated Foundation generated initiative or otherwise significantly contribute and strategically connected to a Foundation Priority Area:

- Alumni activities
- Annual contribution for operations
- Biomedical research
- Brick and mortar
- Capital campaigns
- Conferences
- Debt retirement or operating deficits
- Disease-related charities
- Endowments
- For-profit organizations
- Fund raising events
- Indirect costs on pass-through, such as media or other services contracts
- Individual medical bills
- Individuals
- Lobbying
- Make up for government funding shortfalls
- Medical services, medication or medical devices
- Political campaigns or voter registration drives
- Programs not matching a Priority Area
- Religious purposes
- Research
- Scholarships or fellowships
- Sports teams or club sponsorships
- Funding that supplants other sources
- Telethons
- Travel and training unrelated to an existing PdNHF initiative
- Unsolicited proposals
- Work not impacting the Foundation service region

Click on the link in the supporting documents section below to download the Grantmaking Guidelines.

Additional Resources:
http://pdnhf.org/grant_center/funding_resources
http://pdnhf.org/who_we_are/initiatives/healthy-eating-and-active-living

The Foundation uses Letters of Intent to welcome a wide-range of proposals from a diverse applicant pool. After review, the Foundation will invite selected applicants to submit a full proposal.

Key Dates:
- Letters of intent due to Foundation via the Foundation's on-line application system: November 20, 2017
- Invitations for full proposals announced: early December, 2017
- Invited applicants may be required to meet with Program Officer before submitting full proposal
- Full proposals due: February 26, 2018
- Notice of grant award: June 2018
- Funding cycle starts: July 1, 2018, but other dates may be proposed

Download and read the HEAL Strategic Plan: http://www.pdnhf.org/grant_center/funding_opportunities/www.pdnhf.org

Visit the Institute for Healthy Living's website: http://pdnihl.org/
The Institute for Healthy Living serves as the Foundation's backbone organization for the HEAL priority area. The IHL also evaluates the effectiveness of Foundation grantmaking for HEAL.

Before starting your grant application, please review the funding source's website listed below for updates/changes/addendums/conferences/LOIs.
Click here to apply online: https://www.grantrequest.com/SID_2308?SA=SNA&FID=35140

Jana Renner, Program Lead Contact
Email: jrenner@pdnhf.org
Phone: 915-218-2616

USA: New Mexico: Doña Ana, Luna, and Otero Counties; Texas: El Paso and Hudspeth Counties
International country outside of the USA, Israel and Canada.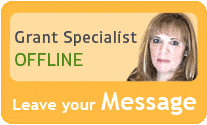 Our team of researchers and grant specialists review hundreds of funding resources daily to make sure GrantWatch.com provides members with the most up-to-date grants.
We have grants for: