Vermont Humanities Council (VHC) Grant
Grants to Vermont Nonprofits, Agencies,
Schools, and IHEs for Humanities Initiatives
Agency Type:
Foundation / Corporation

Vermont Humanities Council (VHC)

08/25/17

10/06/17
Grants of up to $5,000 to Vermont nonprofit organizations, government agencies, schools, and IHEs for a broad range of humanities programs and projects. LOIs are due by August 25. Funding is primarily direct to public programs, teacher enrichment projects, and curriculum development. Consideration will be given to both new initiatives and established projects.

The Council funds primarily the following types of projects:

1) Programs for the Public

Examples of public programs include lecture series, museum programs, community projects, or programs meant to explain or augment the humanities content of an event. VHC funds are often directed towards enlisting humanities experts in roles such as speakers, advisors, or discussion facilitators. The Council prefers all events to be free and open to the public, but understands that, as one component of a larger event, reasonable admission fees may need to be charged.

Example: An ad hoc group of citizens in Essex wished to host a community-wide celebration of the birthday of Rev. Martin Luther King, Jr. called Sharing Our Stories. Through a sponsoring nonprofit organization, they applied to the Council for a small grant to help pay for a variety of community activities. The project was an unprecedented success and has begun a tradition in Essex that may continue for many years.

Example: The Barre Opera House requested funding to support a lecture/demonstration program in conjunction with a performance by the French Canadian group La Volee de Castors. The program focused on the history of the music and French Canadian culture. The goal was to appeal to a broader segment of the community than normally attends Opera House performances.

2) Educational Outreach

The Council supports curriculum development by schools and other organizations. Certain guidelines apply: school curriculum projects should align with the Common Core State Standards and must include a plan for distribution to other schools or region- or statewide. Proposals from museums or historic sites should address transportation of students to and from the site.

Example: The Fairbanks Museum and Planetarium received a VHC grant to develop curricula for their exhibit Pathways to History. The exhibit, which paired historic Native American artifacts with works created by living artists, was a springboard to programs explaining the history and culture of Native Americans. In addition to being used by visiting school groups, the curriculum was made available to schools statewide through the museum's website.

3) Teacher Enrichment

Organizations may apply for funds to support seminars or workshops for teachers who teach any grade level. The topic of these programs should be humanities-based and easily transferable to the classroom. Funds may be requested to support the programs themselves, or for scholarships for Vermont teachers to attend the programs.

Example: The Vermont Studio Center received a grant to support professional development for teachers of writing in Vermont public schools through stipends for VSC summer residencies.

The Council defines "humanities" as the branches of learning that investigate human constructs and concerns as opposed to natural processes and social relations. This includes, but is not limited to, the study of the following:

-Language, both modern and classical – e.g. French, German, Latin, Arabic, etc.

-Linguistics – the study of languages and language systems.

-Literature – writings in prose or verse having an excellence in form or expression and expressing ideas of permanent or universal interest.

-History – a chronological record of significant events (as affecting a nation or institution) often including an explanation of their causes.

-Jurisprudence – a system or body of law; the science or philosophy of law.

-Philosophy – a search for a general understanding of values and reality by chiefly speculative rather than observational means.

-Archaeology – the scientific study of material remains (such as fossil relics, artifacts, and monuments) of past human life and activities.

-Comparative religion – the comparison of personal sets or institutionalized systems of attitudes, beliefs, and practices having to do with the service and worship of a god or gods or the supernatural.

-Ethics – the discipline dealing with what is good and bad and with moral duty and obligation.

-Those aspects of social sciences (economics, political science, psychology, etc.) that have humanistic content and employ humanistic methods.

-The study and application of the humanities to the human environment with particular attention to reflecting our diverse heritage, traditions, and history and to the relevance of the humanities to the current conditions of national life.

The maximum award is $5,000, but most are smaller.

Projects may start December 18, 2017 or later.

To be eligible for a VHC grant, the applicant must:

-Be a 501(c)(3) public charity, government entity, school, or institution of higher education. Groups without such a designation may apply through a nonprofit organization that agrees to act as a fiscal agent and to accept responsibility for meeting the terms of the grant award.

-Agree to observe all federal and state nondiscrimination statutes, including compliance with the Americans with Disabilities Act (ADA).

-Make a request for no more than $5,000 and be able to provide, at minimum, a one-to-one cost share, which may consist of cash and/or in-kind contributions.

-Not currently have an open grant or outstanding final report with VHC. Applications for continuing/new support will only be considered when recipients have submitted a final report on the previous grant.

-Serve a Vermont audience (but the organization applying for a grant need not be headquartered in Vermont).

Grant applications will not be considered for:
-Any project that does not have strong humanities content
-General operating expenses
-For-profit organizations
-Individuals
-Retroactive funding
-Advocacy-based, biased, or partisan-based projects
-Projects focused principally on literacy
-Projects that principally provide social/human services
-Musical/dramatic productions, visual art, or creative writing projects, i.e. the "making" or "doing" of art as opposed to the history, theory, and criticism of it
-Research projects
-Projects that are not timely enough to acknowledge the Council's support in publicity
-Scholars-in-residence
-Classroom augmentation (such as supplemental classroom texts or guest speakers)
-School events that are not open to the public
-Book publishing

VHC awards grants only to projects with strong humanities content. Proposals to fund the performance or creation of artwork will not be considered.

Spring 2017 Deadlines (for projects starting May 15, 2017 or later):
-Accepting Letters of Intent: January 23 - February 17
-Accepting Proposals: February 27 - March 24
-Decision By: May 12

Fall 2017 Deadlines (for projects starting December 18, 2017 or later):
-Accepting Letters of Intent: July 24 - August 25
-Accepting Proposals: September 4 - October 6
-Decision By: December 14

Grantees must provide, at minimum, a one-to-one cost share (which may consist of cash and/or in-kind contributions).

Please note that in many cases, partial grants are awarded.

Before starting your grant application, please review the funding source's website listed below for updates/changes/addendums/conferences/LOIs.
Letter of Intent: https://www.vermonthumanities.org/humanities-grants/grant-letter-of-intent/

Michael Dougherty, Community Programs Assistant
(802) 262-1355
mdougherty@vermonthumanities.org

Amy Cunningham, Director of Community Programs
(802) 262-1356
acunningham@vermonthumanities.org

Vermont Humanities Council
11 Loomis Street
Montpelier, Vermont 05602

USA: Vermont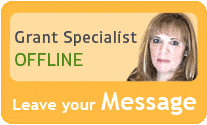 Our team of researchers and grant specialists review hundreds of funding resources daily to make sure GrantWatch.com provides members with the most up-to-date grants.
We have grants for: