Wastewater Matching Planning Grant
Grants to Delaware Government Wastewater
Facilities for Planning and Feasibility Studies

Delaware Department of Natural Resources and Environmental Control (DNREC) - Environmental Finance - Delaware Water Infrastructure Advisory Council (WIAC)

07/14/17

08/23/17 4:30 PM Receipt
Grants of up to $50,000 to Delaware county and municipal wastewater utility agencies for planning and design activities. The purpose of this program is to help utilities carry out feasibility analyses, planning activities, and preliminary engineering projects required to develop a loan application to the Clean Water State Revolving Fund (CWSRF).

The available funding can be used to assist with wastewater planning in general, and for specific project planning and designs necessary to submit a loan application to the Fund or funding consideration. The grant can also be used to assist municipal and county wastewater utilities to continue the process of updating wastewater facility plans, prepare preliminary engineering reports, or conduct planning studies.

The purpose of this grant is to subsidize studies that promote wastewater planning and identify projects that can be funded by the Clean Water State Revolving Fund (CWSRF). Eligible studies include General and Regional Facility Planning Studies, Feasibility Studies, Inflow and Infiltration Studies, and studies necessary for permit applications (i.e. Hydro-Geo Studies). All studies must deliver a final report summarizing the findings before final disbursement can be made.

Eligible projects include planning, preliminary engineering and feasibility analysis of wastewater and/or drinking water projects; stormwater retrofits; green technology practices; stream and wetland restoration projects; small watershed studies; master surface water and drainage plans; and other source water pollution control projects.

Wastewater Matching Planning Grants are limited to $50,000 per application, and $100,000 annual cap per municipality.

Only municipal and county wastewater utilities are eligible.

DNREC's Office of the Secretary, Environmental Finance, and DHSS Division of Public Health, Office of Drinking Water, will host a public workshop from 10 a.m. to noon, Friday, July 14.

Workshop participants will learn about the following CWSRF and DWSRF program changes and infrastructure financing tools:

- One-stop loan application process for Wastewater and Drinking Water Infrastructure Project Assistance
- CWSRF and DWSRF program loan interest rates (currently 2.0 percent)
Land Conservation and Water Quality Improvement Loan sponsorship programs
- Source Water Protection Loans for drinking water supplies
- Wastewater, Drinking Water, and Stormwater Facilities Matching Planning Grants
- Community Water Quality Improvement Grants
- Asset Management Plan Development Incentives
- Project planning advances
- Expanded eligibilities for privately owned businesses

In addition, detailed information will be presented regarding how and when to submit projects for funding consideration, project ranking criteria, project construction requirements, and how to apply for infrastructure planning grants.

Kent County Administrative Complex
555 South Bay Road
Dover, DE 19901

Please RSVP for the workshop by contacting Laura Rafferty (see Contact Information below).

See here for information on the workshop: http://news.delaware.gov/2017/07/07/dnrec-dhss-host-july-14-public-workshop-clean-water-drinking-water-state-revolving-loan-fund/

To view slides from the previous informational workshop, please see the attachment below.

Grants applications are typically solicited in February, May, August, and November. Proposals must be received by 4:30 p.m., Wednesday, Aug. 23.

Grants will be allotted each year until that allocation is exhausted. Applications will be funded on a first come, first served basis.

Wastewater Matching Planning Grant recipients are reimbursed one dollar for every two spent on the approved project up to the grant amount. Reimbursement occurs only on expenses that are incurred and paid by the grant recipient.

Matching funds can come directly from the recipient or from other sources such as another grant. If matching funds are to come from other sources, please check with Environmental Finance as some sources, due to stipulations attached with the money, may not be eligible.

If you have any questions regarding the eligibility of a particular study, please contact Environmental Finance for an eligibility determination.

More information about this program may be found here: http://news.delaware.gov/2017/07/11/dnrec-division-public-health-now-accepting-proposals-wastewater-surface-water-drinking-water-planning-grants/

Before starting your grant application, please review the funding source's website listed below for updates/changes/addendums/conferences/LOIs.
Greg Pope, P.E
302-739-9941
Greg.Pope@state.de.us

DNREC Environmental Finance
5 E. Reed Street, Suite 200
Dover, DE 19901

Laura Rafferty
Laura.Rafferty@state.de.us
302-739-9941

USA: Delaware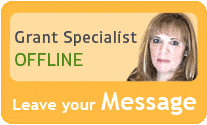 Our team of researchers and grant specialists review hundreds of funding resources daily to make sure GrantWatch.com provides members with the most up-to-date grants.
We have grants for: