Medical Grants
Grants to USA Individuals to Cover Costs of
Medical Expenses for Children Ages 16 and Under
Agency Type:
Foundation / Corporation

UnitedHealthcare Children's Foundation (UHCCF)

Ongoing
Grants of up to $10,000 to USA individuals and families for financial assistance to cover the costs of children's medical needs that are not covered or fully covered by health insurance. Children must be no older than 16 at the time of application. Grants will be awarded where the financial assistance will significantly improve the child's clinical condition and his or her quality of life, as well as the financial status of the family.

The Foundation aims to fill the gap between what medical services and items a child needs and what their commercial health benefit plan will pay for. If a grant is approved, services must be provided by a trained, and if appropriate, licensed professional.

The amount awarded to an individual within a 12-month period is limited to either $5,000 or 85% of the fund balance, whichever amount is less. Awards to any one individual are limited to a lifetime maximum of $10,000.

The applicant can request a grant for 12 months at a time.

- The applicant must be 16 years old or younger and live in the United States and receive and pay for care/items in the United States.
- The applicant must be covered by a commercial health insurance plan and benefit limits are either exceeded, no coverage is available and/or the costs are a serious financial burden on the family. UnitedHealthcare Children's Foundation requires continuous commercial health insurance coverage for the entire duration of the application, approval and grant process. Loss of commercial health insurance coverage will result in closure of the grant and any remaining grant funds will revert to UHCCF.
- In order to apply for your child, the child must live with you 51% or more and be listed as a dependent on your most recently filed IRS 1040. If the child is not listed on your most recently filed IRS 1040, then we need a copy of both your most recently filed IRS 1040 and the most recently filed IRS 1040 on which the child is listed as a dependent.
- Financial need of the child's family will be evaluated and documented through information provided on the application and by submission of a photocopy of the most recently filed Federal tax return (Internal Revenue Service 1040, 1040-A, or 1040-EZ).

Eligibility:
http://www.uhccf.org/apply/learn-more-about-medical-grants/grant-application-criteria/

List of Exclusions:
http://www.uhccf.org/apply/learn-more-about-medical-grants/grant-application-criteria/grant-application-criteria-exclusions/

Application Process:
http://www.uhccf.org/apply/learn-more-about-medical-grants/application-process/

Grant Application Checklist:
https://www.uhccf.org/apply/application-resources/grant-application-checklist/

Physician's Certification of Medical Condition Form:
http://www.uhccf.org/apply/application-resources/physician-s-certification-of-medical-condition-for/

FAQs:
http://www.uhccf.org/about/frequently-asked-questions/

The Foundation does not communicate with third parties about the status of grant recipients and grant payments. The family must communicate with the Foundation directly.

Grant awards are retroactive to sixty days prior to the date of application and have an expiration date of approximately one year, unless the funds are exhausted prior to the expiration date. The grant will NOT cover any medical costs outside this date range.

The health care professional is to be paid directly; exceptions can be made to reimburse the family if adequate documentation is submitted showing the health care professional has been paid.

Before starting your grant application, please review the funding source's website listed below for updates/changes/addendums/conferences/LOIs.
Register and apply online:
https://apply.uhccf.org/

Email: customerservice@uhccf.org
1 855-MY-UHCCF / 1 (855-698-4223)
Please call and leave a message. A Foundation representative will return your call within five business days.

UnitedHealthcare Children's Foundation
MN017-W400
PO Box 41
Minneapolis, MN 55440-0041

USA: Alabama; Alaska; Arizona; Arkansas; California; Colorado; Connecticut; Delaware; Florida; Georgia; Hawaii; Idaho; Illinois; Indiana; Iowa; Kansas; Kentucky; Louisiana; Maine; Maryland; Massachusetts; Michigan; Minnesota; Mississippi; Missouri; Montana; Nebraska; Nevada; New Hampshire; New Jersey; New Mexico; New York City; New York; North Carolina; North Dakota; Ohio; Oklahoma; Oregon; Pennsylvania; Rhode Island; South Carolina; South Dakota; Tennessee; Texas; Utah; Vermont; Virginia; Washington, DC; Washington; West Virginia; Wisconsin; Wyoming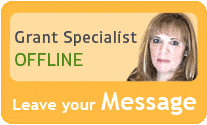 Our team of researchers and grant specialists review hundreds of funding resources daily to make sure GrantWatch.com provides members with the most up-to-date grants.
We have grants for: