Wyoming Cultural Trust Fund (WCTF) Grant
Grants to Wyoming Nonprofits and Agencies to
Promote Arts, Cultural, and Historical Resources

Wyoming Cultural Trust Fund (WCTF)

10/02/17 5:00 PM Delivery or Postmarked by Date
Grants of up to $50,000 to Wyoming nonprofit organizations and government agencies to promote and preserve the state's arts, cultural, and historic resources. Applicants requesting funds for preservation easements must submit a draft application by September 1. All other applicants must submit a draft application by September 15.

The mission of the Wyoming Cultural Trust Fund is to serve the citizens of Wyoming by supporting Wyoming's culture and heritage through grant funding of innovative projects for the enjoyment, appreciation, promotion, preservation, and protection of the state's arts, cultural and historic resources; and to support and invest in Wyoming institutions that help further this mission.

The WCTF can provide grant funding for all forms of arts and culture, including but not limited to:

-Visual Art: photography, sculpture, painting, experimental, graphics
-Performing Arts: theater, dance, music
-Crafts: clay, fiber, glass, leather, wood, jewelry, mixed-media
-Design Arts: architecture, fashion, industrial, landscape
-Media Arts: film, audio, video, technology/experimental
-Literature: fiction, non-fiction, poetry, criticism
-Folk/Traditional Arts: dance, music, crafts, oral traditions
-Humanities: history, folklore/folklife, languages, anthropology, sociology
-Historic and Architectural Preservation: conservation, survey, preservation planning, restoration or rehabilitation
-Community Cultural Celebrations
-Cultural Tourism

Grant applications shall, at a minimum, indicate the ability of the organization or project to accomplish one (1) or more of the following:

-Create and complete innovative projects that expand and develop Wyoming's cultural environment

-Reward innovative thinking in advancing Wyoming's culture

-Preserve Wyoming's historical and cultural heritage

-Increase awareness of Wyoming's historical and cultural heritage

-Develop and promote cultural events that bring Wyoming citizens together to celebrate the State's cultural heritage

-Increase the availability and access of cultural opportunities for the citizens of Wyoming

-Build long-term financial investment in Wyoming cultural institutions and infrastructure, including increasing and stimulating public and private investment

-Strengthen and increase the organizational capacity of Wyoming's cultural institutions

-Increase cooperation, communication and partnerships between nonprofit cultural organizations, public entities, the private sector and individuals for the benefit of Wyoming's cultural life

-Develop new local and/or regional organizations devoted to the advancement of culture

-Support the role of Wyoming's cultural life in community and economic development

-Develop cultural and heritage tourism in the state

Grant applications should address projects/events/activities that are not traditionally served by, do not qualify for, or are beyond the programs or resources of the State Historic Preservation Office, Wyoming Arts Council or Wyoming Humanities Council.

Preservation Easement grants are available for projects that protect and preserve cultural resources (be they archaeological sites, historic buildings or monuments). Please refer to the guidelines (attached below) for additional information about Preservation Easement. Draft applications for Preservation Easement requests must be submitted no later than March 1.

Grant requests should be no greater than $50,000. Previous awards have averaged approximately $15,000.

The project start date is January 1, 2018.

The WCTF will consider proposals that span multiple fiscal years.

Wyoming nonprofit and governmental agencies may apply. Nonprofit organizations must be determined tax-exempt by the Internal Revenue Service and incorporated in the State of Wyoming. Governmental agency means any state, tribal, federal, county or local government agency, including municipal subdivisions

All programs and activities proposed must occur primarily within the State of Wyoming; although it is recognized that expertise may be based in other states, the final product/project/event or activity must occur in Wyoming. Promotional or marketing efforts of events/sites/projects may be directed and focused outside the state.

Not Funded:
-Education in a matriculating course of study
-Bad debts or any losses from previous years or from uncollectible accounts/claims
-Projects or costs completed prior to awarding of grant
-Goods or services for personal use
-Costs of defense or prosecution of criminal and civil proceedings, claims, appeals and patent infringements

All Cultural Trust Fund grant awards must be matched dollar for dollar. All match expenses and in-kind must occur during the grant period. Applications must demonstrate a match based either on cash and/or in-kind donations. Endowment requests must provide a full cash-match. Staff salaries are appropriate match if the project requires significant oversight or involvement by staff, and is restricted by the Indirect Cost Recovery/Overhead Expense limitations itemized in the guidelines.

In-kind contributions include the economic value of any non-monetary donated contributions for a project/program by the applicant, including but not limited to labor, equipment or supplies, facilities, or other items essential to the project. In-kind match must be appropriate to the project.

In 2017 the Wyoming Cultural Trust Fund will have two (2) deadlines: April 3, for projects/events/activities that begin after July 1; and October 2, for projects/events/activities that begin after January 1, 2018.

All material must be postmarked by April 3, 2017 or October 2, 2017. Materials may be hand-delivered to the WCTF Administrator office no later than 5:00 PM on the deadline date.

It is recommended that interested parties contact SHPO prior to submitting an application specific to historic properties.

Draft proposals are required and must be submitted one month prior to the final deadline. Any applicant may submit a draft proposal for review by the WCTF Administrator prior to March 15, 2017 or September 15, 2017. Preservation Easement applications are required to submit a draft by March 1, 2017 or September 1, 2017, respectively.

The reason for this early draft deadline requirement is to ensure that there is an opportunity for a thorough review of the information to be provided and questions which may be raised by the board can be addressed in the final application. In addition, this early draft deadline allows the opportunity for a visit to the site for an "on-the-ground" evaluation to occur before the board makes a final decision at their review meeting.

Timeline :
-March 1, 2017: Draft applications for Preservation Easements due
-March 15, 2017: Draft applications for all other projects due
-April 3, 2017: Final applications due

-September 1, 2017: Draft applications for Preservation Easements due
-September 15, 2017: Draft applications for all other projects due
-October 2, 2017: Final applications due

Before starting your grant application, please review the funding source's website listed below for updates/changes/addendums/conferences/LOIs.
Renée Bovée, WCTF Administrator
307-777-6312
renee.bovee@wyo.gov

Wyoming State Parks & Cultural Resources
Barrett Building
2301 Central Avenue
Cheyenne, Wy 82002

USA: Wyoming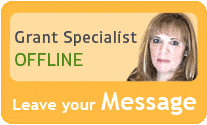 Our team of researchers and grant specialists review hundreds of funding resources daily to make sure GrantWatch.com provides members with the most up-to-date grants.
We have grants for: