Art Acquisition Fund
Grants to Alaska Nonprofit and Governmental
Museums to Purchase Artwork by Alaskan Artists
Agency Type:
Foundation / Corporation

Museums Alaska - Rasmuson Foundation

10/15/17 11:59 pm
Grants of up to $35,000 per year to Alaska nonprofit and governmental museums and cultural centers to purchase contemporary works of art by artists residing in the state. This program encourages museums to build collections of work by accomplished, practicing artists, thereby supporting artists' livelihoods.

Selection Criteria:

1) Artwork must meet the general mission and specific goals and criteria stipulated in the applicant's formally adopted collections policy and (2) the applicant's annual exhibitions/programs plan. The program strongly encourages applicants to tie their purchasing goals very closely to the institution's exhibitions/program plan.

2) Artwork must be by a living, "established" Alaska artist. The artwork must represent current work of the artist.

3) Funding preference will be given to works by Alaska artists residing in Alaska. In exceptional cases, the current works of accomplished Alaska artists residing outside of Alaska may be considered. Before applying for funding to support the purchase of works by an Alaska artist who does not live in Alaska, please contact the program director for advice.

4) No artwork may be specifically commissioned for this Fund.

5) Only visual art will be considered.

6) Artwork may be in any medium.

7) Artwork may include outdoor installations.

8) Replicas of artifacts or copies of original works will not be funded.

9) All purchases require compliance with the Indian Arts and Crafts Act of 1990 (PL 101-644), which makes it unlawful to display for sale or to sell any product in a manner that falsely suggests it is Indian produced, an Indian product of a particular Indian tribe or Indian arts and craft organization. The law further provides that the term "Indian" means any individual who is a member of a federally or state recognized Indian Tribe or is certified as an Indian artisan by an
Indian Tribe. The law does not restrict non-Indians from producing or selling such objects, but if must be disclosed to the public/consumer that the piece was made by a non-Indian.

10) The museum may not purchase artwork for its collections from its own current museum board of directors or staff members, or immediate family members; or from artists who serve on the board of directors of Museums Alaska or their immediate family members.

No more than $35,000 will be allocated to a single museum in the program year.

Only Alaska museums and Alaska Native cultural centers are eligible to participate in the Art Acquisition Program. An institution's qualified auxiliary or support group may act as the agent for purchasing if it is impossible for the museum to do so directly.

A museum must be qualified under Section 501(c)(3) of the IRS Code of 1986, and classified as (1) a public charity under Section 509(a) of the IRS Code or, (2) as a unit of government, in selected cases.

A museum must have a history or tradition of collecting or exhibiting art, and be able to store and care for all works purchased.

To be eligible, a museum must submit a plan for the exhibition of works purchased through this program. This plan should indicate when and how works will be exhibited and how the museum will incorporate these works into its overall collections (e.g., as part of a permanent exhibition, educational programs, community exhibitions, etc.).

For the purposes of this application and the Art Acquisition program in general, the term museum includes cultural centers that meet conditions of eligibility stated in these guidelines.

Applicant must give assurance that the artwork to be purchased conforms to current federal and state laws regulating the collection, use and sale of archeological and/or paleontological materials.

Note: Rasmuson Foundation, members of the Museums Alaska board of directors, or the Project Administer may have opportunities to visit and see the artwork. For an example of an exhibitions plan, contact the Program administrator.

Applicants are encouraged to become members of Museums Alaska, though it is not required for a grant award. Join here and help us continue to develop programs that benefit the Alaska museum community and the cultural sector.

More information about membership may be found here: https://museumsalaska.org/membership/

The 2017 deadlines for applications are April 15 and October 15.

Applications must be submitted online, via the link below.

Before starting your grant application, please review the funding source's website listed below for updates/changes/addendums/conferences/LOIs.
Apply Online:
https://form.jotform.us/72255012031136

Museums Alaska
PO Box 20153
Juneau, AK 99802

907.306.3409
grants@museumsalaska.org

USA: Alaska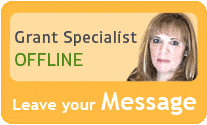 Our team of researchers and grant specialists review hundreds of funding resources daily to make sure GrantWatch.com provides members with the most up-to-date grants.
We have grants for: