Benton Telecommunications Foundation Grants
Grants to Minnesota Nonprofits and Agencies for
Health, Human Services, and Personal Development
Agency Type:
Foundation / Corporation

Benton Telecommunications Foundation

09/11/17
Grants of up to $2,000 and grants ranging from $2,000 to $25,000 to Minnesota nonprofits and federal, state, and local governmental agencies for community programs and initiatives in eligible areas. Potential applicants requesting over $2,000 must initiate the application process by submitting a letter of inquiry. Funding is intended to support organizations that promote health and wellness; provide basic services to those in need; and foster educational and personal development for both children and adults.

The Foundation emphasizes grant making in the following areas:

- Healthy Living: Programs and initiatives which promote an integrated approach to healing and wellness including the mind, body, heart and spirit.
- Basic Human Needs and Services: Programs and initiatives which provide funds and assistance to suffering individuals and families who may need the following due to poverty, illness, sudden loss of property, or the result of a natural or civic disaster. Program areas may include food, shelter, clothing, transportation, and healthcare.
- Educational and Personal Development: Programs and initiatives for youth and adults leading to personal growth, societal impact and a deeper understanding of the world and its' diverse cultures. The Foundation emphasizes youth leadership and mentoring.
- Community Development: Programs designed to develop and improve communities, with an emphasis on the municipalities located in Benton County, Minnesota.

The Foundation considers the following factors in review of applications:

- The potential benefit of the proposed activities of the particular population to be served and to the community as a whole.
- The capacity of the organization or individual to achieve the desired results.
- The adequacy of the projected budget and time period for achieving the desired results.
- The likelihood of future support for ongoing operating costs from other sources.
- The level of financial need of people whose circumstances may be the result of a natural, civil or personal disaster.
- Others factors which are deemed relevant by the Foundation and are reasonable related to the charitable purposes of the Foundation.

Small Grant - awards under $2,000
Full Grant - awards from $2,000 - $25,000

Funding is intended to support organizations providing for residents of the service areas of BCTC, which includes the cities of: Bock, Foley, Foreston, Gilman, Milaca, Ramey, Rice. Also eligible will be the impact areas of Benton, Stearns, Morrison, Mille Lacs, and Kanabec Counties.

Eligible applicants are the following:
- A 501 (C) (3) organization
- A federal, state or local governmental agency or board.
- Other organizations described in Internal Revenue Code Section 170 (b) (1) (A)
- Priority will be given to those projects who are directly within the Benton Cooperative Telephone Company service delivery area. Proposals within the counties served and having an impact on the people in the direct service area will also be considered.

Benton Telecommunications Foundation does not fund the following:
- Replacement of government or other funding
- Endowments
- Local fund drives
- Individuals or businesses
- Expenses incurred prior to receipt of the grant award
- Lobbying or campaigning for a candidate
- Issue or referendum vote
- Development or purchase of school curriculum
- Support for school athletic programs
- All production projects
- Multiple applications from a single organization simultaneously
- General operating expenses

2017 Grant Deadlines:

Deadline: Jan. 20th
Funding Date: Feb. 13th

Deadline: May 12th
Funding Date: June 12th

Deadline: Sept. 11th
Funding Date: Oct. 13th

Benton Telecommunications Foundation awards grants up to $25,000.
For requests under $2,000, the Small Grant Application is required.
For requests over $2,000 a 50% match and the Full Grant Application is required.

Full Grant Application Process:
- The first step in your request for funding is to submit a two-three page letter of inquiry that describes the organization, including legal name and tax status, the proposed project and intended use of funds, its' relation to Foundation mission, and the requested amount.
- LOI application can be found below in Supporting Documents.
- Send letter of inquiry to the Foundation director (Contact Information below).
- Please send inquiry letters at least six weeks prior to the full proposal deadline to allow time for consideration and notification. Requests will be reviewed within 14-21 days after which applicant will receive either a denial or an invitation to submit a full proposal.
- If invited to submit a full proposal, please download the online grant application (Supporting Documents) or call Cheryl Scapanski (Contact Info) to request one by mail.

Small Grant Application Process:
Project proposals under $2,000 will be reviewed monthly and may be submitted at any time. Please download this application and either email or mail it to Cheryl Scapanski at the address below.

Grant Guidelines: http://www.bentontelecomfoundation.org/grant.html
How to Apply: http://www.bentontelecomfoundation.org/howtoapply.html

Before starting your grant application, please review the funding source's website listed below for updates/changes/addendums/conferences/LOIs.
Cheryl Scapanski, Director
Benton Telecommunications Foundation
2220 125th Street NW
Rice, MN 56361-9701
Phone: 320-393-2115
Email: cscapanski@bctelco.net

USA: Minnesota: Cities of: Bock, Foley, Foreston, Gilman, Milaca, Ramey, Rice Counties of: Benton, Stearns, Morrison, Mille Lacs, Kanabec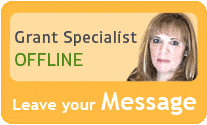 Our team of researchers and grant specialists review hundreds of funding resources daily to make sure GrantWatch.com provides members with the most up-to-date grants.
We have grants for: