Neighborhood Matching Fund (NMF) - Community Partnership Fund
Grants to Seattle, Washington Groups and
Organizations to Enhance Local Neighborhoods

Seattle Department of Neighborhoods - Neighborhood Matching Fund (NMF)

09/25/17
Grants starting at $5,001 to Seattle, Washington neighborhood groups, business groups, community organizations, and informal groups to support community improvement projects. Applicants are advised to contact program staff prior to applying. Applicants are highly encouraged to attend a workshop on July 11.

This program provides matching dollars for neighborhood improvement, organizing, or projects that are developed and implemented by community members.

This program funds an array of unique and creative community projects that meet these requirements:

-Involve community members in creating and completing the project.
-Create community improvements.
-Be free and open to all members of the public.
-Are feasible and ready to begin within 1-2 months from award date.
-Demonstrate community match.
-Occur within the Seattle city limits.
-Community events every 2 years.

Expenses must be directly related to the project and fall within the following four categories:

1) Personnel
-Expenses related to staff and interns who will manage the project.
-Project management costs are limited to 10 percent of the total project award.

2) Professional Services
-Expenses related to consultants, vendors, artists and services.

3) Supplies and Materials
-Expenses related to materials needed to complete aproject.
-Food Expenses are limited to 20% of an award but may not exceed $5,000 per project.

4) Construction and Capital
-Expenses related to construction and renovation of parks, facilities, and other public spaces.

Community Partnership Fund can fund projects from $5,001 to $100,000.

Neighborhood groups, community organizations, informal groups, and business groups who want to do a project to build stronger community connections are encouraged to apply.

All applicant groups must be open and inclusive, actively engage diverse community members, and be significantly composed of people who live and/or work in Seattle.

For projects involving improvements to property owned by public or private entities, property owner approval is required at the time of application.

Ineligible Groups:
-Individual persons
-For-profit businesses
-Religious organizations
-Major institutions; government agencies, universities, hospitals
-Political groups
-Organizations outside the City of Seattle
-Groups that currently have an active NMF project
-Groups that have failed to successfully carry out a project within the last two years

Ineligible Project Ideas:
-Project not free and open to the public
-Duplication of an existing private or public program
-Support programs or services
-Replace funding lost from other sources
-Pay for an organization's operating expenses not directly related to the project
-Projects that do not have property owner permission for proposed improvements

Ineligible Expenses:
-Pay for expenditures or financial commitments before the organization is under contract with the City of Seattle
-Purchase land or buildings
-Pay for out of city travel expenses, lodging, or hotel expenses
-Pay for private transportation expenses including mileage, gas, insurance, car rentals, etc
-Rental or purchase of Bouncy Toys

Interested groups are highly encouraged to attend a workshop to learn about the new opportunities within the Neighborhood Matching Fund Program. Workshop attendance is not required to apply.

Neighborhood Matching Fund Workshop:
July 11, 2017
West Seattle Library
2306 42nd Ave SW
Seattle, WA 98116

Information and registration details may be found here:
http://www.seattle.gov/neighborhoods/event-calendar#/?i=10

Deadlines:
-March 27, 2017
-June 26, 2017
-September 25, 2017

Notice of decisions will be issued within six weeks of the deadline, and contracts with the City will be made within one month from the award notification date.

Applicants are advised to contact a NMF Project Manager for assistance with the application process. Project managers are available to review draft applications.

Grants require matching funds and in-kind support. The total match must equal at least half of the funding request (1/2 match: 1 funding request).

City of Seattle resources such as City staff time, usage of City facilities, and/or any funding may not be counted as match. Any individual or business paid with award dollars may not also be counted as community match contributions.

Eligible match categories include cash, volunteer time, donated professional services, and donated materials and supplies.

How to Apply:
http://www.seattle.gov/neighborhoods/programs-and-services/neighborhood-matching-fund/how-to-apply

Before starting your grant application, please review the funding source's website listed below for updates/changes/addendums/conferences/LOIs.
Call (206) 233-0093 for a NMF project manager who will help you.

Neighborhood Matching Fund project managers are available to answer your questions and help you prepare a strong application:

Allynn Ruth, Project Manager
(206) 684-0301
allynn.ruth@seattle.gov

Ed Pottharst, Project manager
(206) 386-4232
ed.pottharst@seattle.gov

Juan Martinez, Project manager
(206) 733-9259
juan.martinez@seattle.gov

Karen Selander, Project manager
(206) 733-9256
karen.selander@seattle.gov

Minh Chau Le, Project manager
(206) 233-7112
minhchau.le@seattle.gov

USA: Washington: City of Seattle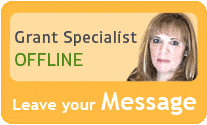 Our team of researchers and grant specialists review hundreds of funding resources daily to make sure GrantWatch.com provides members with the most up-to-date grants.
We have grants for: