Neighbourhood Grant
Grants to Kelowna, British Columbia Resident
Groups to Enhance Local Neighborhoods

City of Kelowna

11/03/17
Grants of up to $1,500 to Kelowna, British Columbia resident groups to enhance the quality of life in local neighborhoods. This program supports resident-led projects that enable communities to take action to improve their neighborhoods. Through working with other residents, neighbors will build relationships, gain a greater sense of neighborhood pride, and provide resources to address each neighborhood's unique interests and needs.

Community & Neighbourhood Services delivers a broad spectrum of sport, recreation and cultural programs throughout the community. They provide a wide range of multi-age programming for individuals of all abilities and social-economic levels that promote active lifestyles and neighborhood connectivity.

The guiding principles for the Strong Neighbourhood Program are as follows:
-A resilient/vibrant community is made up of strong neighborhoods
-Strong neighborhoods contribute to citizen level of attachment
-Connection and engagement are contributing elements to citizen level of attachment
-Citizen attachment is cultivated not only by what the City provides, but also how citizens themselves contribute to the community and their neighborhood environment
-It takes citizens that are inspired, involved and empowered to create strong neighborhoods.
-Strong neighborhoods are places where people are connected and engaged

This program supports the:
-City Mission of leading the development of a safe, vibrant and sustainable city
-Corporate Plan of engaging communities
-Council Focus of ensuring healthy, safe, active & inclusive community

The focus of the Strong Neighbourhoods Program is on fostering connection and engagement at the neighborhood level. One of the best practices in this area is the establishment of grant programs that empower residents. Through matching grants of up to $1,000, the City of Kelowna's Neighbourhood Grant supports locally driven projects that are planned, implemented and managed by and for the neighborhood.

The purpose of the Neighbourhood grant is to:
-Inspire residents to connect with their neighbors
-Stimulate resident initiated neighborhood enhancement projects
-Harness local experience and expertise in neighborhood based initiatives
-Encourage resident involvement in making their neighborhoods even better places to live
-Promote neighborhood based solutions to everyday concerns

The desired outcomes of the Neighbourhood Grant are as follows:
-Residents will contribute their time and expertise to support neighborhood-based projects
-Residents will be actively involved in making their neighborhoods even better places to live
-Residents' attachment to the community will be deepened and strengthened

For the purposes of the Neighbourhood Grant, Neighbourhood refers to the immediate area that surrounds someone's residence, as defined by each individual.

The overarching goal of the Neighbourhood Grant is to deepen and strengthen attachment to the community. In a 2014 community survey, residents of Kelowna indicated that there are five key areas that enhance neighborhood attachment and these are the core focus of the program. The following table lists these focus areas and what this program is looking for in each category. Your project does not need to support all areas but must support a minimum of one focus area.

Focus Areas:

-Aesthetics: Enhance the physical appearance, character, or natural environment in your neighborhood.

-Leadership: Encourage/involve multiple neighbors to participate in planning and/or implementing the project.

-Safety: Enhance safety, especially traffic, bike, and pedestrian safety (for example: creating a walking school bus plan).

-Social Offerings: Provide opportunities for neighbors to gather and have fun.

-Relationships: Create opportunities for neighbors to connect, especially neighbors that are new or haven't interacted in the past.

The Neighbourhood Grant is a matching grant; the funding availability and requirements are as follows:
-$5,000 in total funds are available per intake period
-Maximum grant amount is $1,000
-Matching contribution can include cash, in-kind volunteer hours valued at current BC minimum wage rate, and/or donated materials and equipment
-Application budgets must accurately reflect the estimated costs of the project
-If all funds are not awarded during a grant cycle, applications received after the deadline which meet all other criteria will be considered on a 'first come, first served' basis

NEW for 2017 projects only – a proposed project which meets all other Neighbourhood Grant requirements may be eligible for additional matching funds through a Canada 150 Incentive Grant.

Please note:
-$2,750 in total funds is available for Neighbourhood Grant projects in 2017
-A maximum of $500 in additional matching funds will be available to eligible projects
-Canada 150 Incentive Grant funds will be distributed on a "first come, first served" basis to eligible projects

In addition to addressing a minimum of one Neighbourhood Grant focus area, Canada 150 Incentive Grant applications must include at least one of the following City of Kelowna Canada 150 themes:

Canada 150 Themes:
-Embrace, preserve and celebrate the natural assets of Kelowna including the lake, trails, landscape and four season recreational opportunities
-Celebrate cultural diversity and freedom
-Empower local youth to shape the community they desire
-Honor the history of the region and prominent people and events that connect us
-Recognize and celebrate the rich history and knowledge of Indigenous nations who continue to be an integral part of the community
-Lay the groundwork for innovation that will strengthen the community

Acceptable funding uses include:
-Equipment, materials and other items that will not revert back to private ownership
-Contract services from outside the neighborhood, e.g., master gardener, journeyman carpenter or artist. These services are only fundable if there is no individual within the neighborhood willing or able to donate the necessary expertise
-Promotional material and translation services
-Equipment rental
-Food costs, to a maximum of $10 per person

Project teams will be connected to a Neighbourhood Development Coordinator who will provide support and guidance in:
-Developing the project concept
-Establishing the project plan
-Implementing the project
-Evaluating the project impact

$7,750

Central Okanagan Foundation offers matching grants of up to $1,000.

For 2017 projects, up to $500 in additional matching funds are available for projects that support Canada 150 themes.

The implementation phase is January - April. Projects should be completed by April 30.

Any group of three or more residents with an idea for a project or event that will enhance their neighborhood is eligible. Experience in organizing a project or event is not necessary; the Neighbourhood Development Coordinators are available to support you along the way.

In order to be eligible for a Neighbourhood Grant, an applicant must:
-Live within the City of Kelowna boundaries
-Live within the neighborhood of the proposed project
-Identify a working group including a minimum of two additional neighbors from separate households

Expenses that are not fundable include:
-Retroactive expenses
-Any item that will revert to private ownership
-Travel expenses
-Fundraising activities and/or donations
-Political or religious activities
-Volunteer honorariums
-Any project in contravention of City bylaws

Grants require matching funds. Matching contribution can include cash, in-kind volunteer hours valued at current BC minimum wage rate, and/or donated materials and equipment

If you have questions after reviewing the guidelines, you can obtain more information from Community and Neighbourhood Services staff. Please contact staff well in advance of the deadline.

You may submit an application at any time for consideration. However, please note that funding is released three times per year.

Program Timelines:

Summer:
-Application Deadline: First Friday in March
-Decision Announced: First Friday in April
-Implementation Phase: May - September
-Project Completion: September 30

Fall:
-Application Deadline: First Friday in July
-Decision Announced: First Friday in August
-Implementation Phase: September - December
-Project Completion: December 31

Winter:
-Application Deadline: First Friday in November
-Decision Announced: First Friday in December
-Implementation Phase: January - April
-Project Completion: April 30

Applicants will be notified of their application results within five weeks of the application intake deadline.

If you have a season-specific project:

-Summer project applications are due on the first Friday in March
-Fall project applications are due on the first Friday in July
-Winter project applications are due on the first Friday in November

Before starting your grant application, please review the funding source's website listed below for updates/changes/addendums/conferences/LOIs.
Apply Online: https://www.kelowna.ca/our-community/strong-neighbourhoods/neighbourhood-grant/neighbourhood-grant-application

Submit required materials by the deadline to:

Strong Neighbourhoods Program
City of Kelowna Community and Neighbourhood Services Branch
Glenmore Office* #105 – 1014
Glenmore Drive
Kelowna, BC V1Y 4P2

(250) 469-8811
neighbourhoods@kelowna.ca

Canada: British Columbia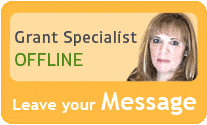 Our team of researchers and grant specialists review hundreds of funding resources daily to make sure GrantWatch.com provides members with the most up-to-date grants.
We have grants for: