Festivals and Special Events - Small Scale and Large Scale Grants
Grants to Burnaby, British Columbia Nonprofits
for Community Festivals and Celebrations

City of Burnaby

10/15/17 3:00 PM
Grants of up to $12,000 and grants of up to $25,000 to Burnaby, British Columbia nonprofit organizations for community festivals and celebratory events. Funding may be requested to support existing festivals or to initiate new festivals. This program supports community festivals that evoke a celebratory feeling.

Festivals should be innovative and entertaining and encourage the following: celebration of community spirit, achievement and congregation; a representation of the City's diversity; awareness of local and visiting talent, expression, and uniqueness; and the appreciation of arts and culture, heritage and community pride.

Funding Tiers:

Small Scale (Project Budget of up to $30,000) - Events organized around a specific theme, animated through arts and cultural activities and open to the community for broad access and participation.

Large Scale (Project Budget over $30,000) - An organized event, often recurring annually, which incorporates an intensive level of planned activity, a multi-faceted program of arts and cultural activities within a defined period of time, and demonstrates established or potential audience support from a broad range of the community and/or tourists.

Use of Grant Funds:

-Programming: fees for artists, speakers, and key creative or community contributors, productions staff fees, exhibition costs, venue and equipment rental, design, display and decoration, documentation (up to 50% of request).

-Administration: planning, co-ordination, event or project management, fundraising, audience surveys or other data collection, and office expenses (up to 25% of request).

-Publicity and marketing: development and implementation of publicity and marketing strategies, and advertising and promotional expenses (up to 25% of request).

-Small Scale: 40% of expenses up to $12,000
-Large Scale: 33% of expenses up to $25,000

Projects must be completed within a 12-month period from the application deadline.

Applicants are reminded that all grants are awarded on a year-by-year basis and are not to be seen as an automatic ongoing source of funding.

Organizations applying for Festivals Burnaby Community Festivals and Events Grants must meet the following eligibility criteria:

-Applicant groups should be based in Burnaby. Non-resident groups may be considered for projects that directly benefit Burnaby residents.

-Projects must occur within the City of Burnaby municipal boundaries and directly benefit residents and businesses.

-Projects must be completed within a 12-month period from the application deadline of either March 15 or October 15 depending on the grant type.

-Eligible applicants must be a registered Not-for-Profit Society incorporated under The Society Act and must be in continuous operation for a least one complete year.

-Applicants that are not registered societies may apply in partnership with an incorporated nonprofit group that is willing to act as a sponsor organization. In such cases, the applicant must include a letter of commitment from the sponsor organization, outlining terms and conditions of the partnership and indicating that the sponsor has reviewed the completed application form. The letter must be signed by authorized officers of the sponsor organization.

Groups that may be considered include:
a. First Nations groups
b. Community associations
c. Community health services societies
d. Multi-cultural community groups
e. Community service / volunteer organizations
f. Local area improvement / merchant associations
g. Ad-hoc groups of local citizens brought together to deliver a community celebration

-Eligible applicants must have an organizational focus in the arts, culture, heritage, recreation or community services.

-Applicants must demonstrate that they have engaged and qualified staff, volunteers or contractors to deliver the project and that the proposed activities support the mandate and mission of their organization.

-Applications from organizations that have received another grant from the City (grants administered through the Executive Committee of Council, etc) in the same calendar year must demonstrate that the proposed project is different from the other project or activity which the grant was received.

Funds can NOT be used for:
-Projects that take place outside the City of Burnaby boundaries;
-Organizational operating costs or deficit management;
-Capital improvements or expenditures (e.g. structural costs or renovations, and equipment);
-Programs that support definable political, religious or spiritual viewpoints and/or seek to attract only a special interest audience or to recruit new members;
-Strictly sports and athletic tournaments and school fairs/events (with the exception of centennial celebrations).
-Events whose main purpose is fundraising.
-Purposes of assisting an industrial, commercial or business undertaking (Section 182 Local Government Act);
-Retroactive projects or events;
-Supporting individuals (the Festivals Burnaby cannot provide grants to individuals in accordance with City policy);
-Organizations that have not submitted satisfactory final reports from previous cycles of Festivals Burnaby Grant funding.

While encouraging the sustaining of existing events and the development of new ones, the Festivals Burnaby Grant Program will not support the following: strictly sports / athletic tournaments; events whose main purpose is fundraising; strictly commercial events / enterprises; events occurring outside of Burnaby; school fairs / events (except centennial celebrations); retroactive projects; capital expenditures; society / association base operating expenses; individuals; or political / religious activities.

Small Scale grants will fund up to 40% of expenses. Large Scale grants will fund up to 33% of expenses.

There are two annual deadlines for Small Scale and Large Scale Grants: March 15 and October 15, 3:00 PM.

Please note that if the deadline falls on a weekend or statutory holiday, applications and any support material may be delivered or postmarked on the next business day.

The next application deadline is March 15, 2017, 3:00 PM.

Before starting your grant application, please review the funding source's website listed below for updates/changes/addendums/conferences/LOIs.
Grant Program Administrator
Shadbolt Centre for the Arts
6450 Deer Lake Avenue
Burnaby, BC V5G 2J3

festivalsburnaby@burnaby.ca

Canada: British Columbia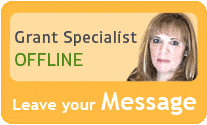 Our team of researchers and grant specialists review hundreds of funding resources daily to make sure GrantWatch.com provides members with the most up-to-date grants.
We have grants for: