Adaptive Sports Equipment Grant
Grants to USA Individuals with Paralysis for
Sports Wheelchairs and Other Equipment
Agency Type:
Foundation / Corporation

Kelly Brush Foundation (KBF)

09/30/17
Grants ranging from $2,500 to $3,000 to USA individuals with a documented paralysis condition for the purchase of adaptive sports equipment. Funding is intended to enable individuals with paralysis to live full and meaningful lives through recreation and sports.

Any piece of adaptive sports equipment that allows an applicant to be active and participate in a sport or recreational activity will be considered. However, the equipment must be "adaptive", meaning intended for use by someone with a disability.

Almost all grant awards are for the purchase of:
-Handcycle (Road)
-Basketball Chair
-Handcycle (Offroad)
-Tennis Chair
-Monoski (Alpine)
-Rugby Chair
-Sit-Ski (Nordic)
-Racing Chair
-Hockey Sled
-All-terrain Chair
-Recumbent Trike

Other eligible equipment:

The Foundation will consider other adaptive equipment, and have provided grants for: adaptive equestrian driving carriages, bowling ramps, "stand up" paddleboards, adaptive golf carts, kayak/canoe seats (but not the kayak/canoe itself), adaptive sailing, and more.

Power Assistance:

The Foundation will consider equipment that has an element of power assistance, but the explanation in the application must be particularly compelling. The Foundation believes that one of the biggest benefits of being active is fitness. As that is a large component of the intent of our grant programs, applications for equipment that contain an element of power assistance must clearly describe why that equipment provides the best opportunity for the applicant to experience sports and recreation.

"Try It First" Grants

These are awarded to applicants that impress the Grants Committee but do not appear to have sufficient experience with the equipment they are applying for to warrant making such a large purchase. "Try It First" recipients are encouraged to use the $500 towards program or rental fees at a local adaptive sports program to gain experience in the adaptive sport originally applied for or another of their choosing.

While the Foundation does not have a minimum or maximum award amount, the average grant is generally around $2,500 - $3,000.

Eligible applicants have a documented paralysis due to spinal cord injury (traumatic or other medical cause), spina bifida, transverse myelitis and reside in the United States.

Applicants must have paralysis caused by one of the following conditions:
-Spinal Cord Injury (caused by traumatic injury or medical cause)
-Spina Bifida
-Transverse Myelitis (if paralysis is still experienced)

Unfortunately, other conditions are not eligible for the Foundation's grant programs, including cerebral palsy, multiple sclerosis, post-polio, Guillain-Barre Stroll Syndrome, ALS, all other neuropathies, and all other conditions causing disability.

The Foundation will not consider applications for:
-Non-adaptive sports equipment such as standard bicycles, skis/boots/poles, automotive equipment, etc.
-Accessory upgrades (such as wheelsets)
-FES equipment
-Rio Mobility Firefly
-Indoor exercise equipment such as trainers (for handcycles), gym equipment, stationary bikes or rowing machines
-All other non-adaptive equipment

If you have previously received a grant from the Kelly Brush Foundation, you cannot apply for another 4 cycles. For example, if you received a grant in the Fall of 2015, you are not eligible for the Spring 2016, Fall 2016, or Spring 2017 cycles, and can apply again in the Fall of 2017.

Spring Grant Cycle:
-Application Deadline: March 31, 2017
-Awards Announced: early May 2017

Fall Grant Cycle:
-Application Open: Summer 2017
-Application Deadline: September 30, 2017
-Awards Announced: late October 2017

The individual applying for the adaptive sports equipment must be the one filling out the application form, unless the individual is younger than the age of 13 or the individual's disability prevents the use of a computer. Regardless, applicant must be aware of—and consent to—all answers.

Payment is given to reputable adaptive sports equipment vendors directly. Funding is not provided to the grant recipient or reimbursement for equipment already purchased.

Before starting your grant application, please review the funding source's website listed below for updates/changes/addendums/conferences/LOIs.
Kelly Brush Foundation
7 Aspen Drive, Suite 1
S. Burlington, VT 05403

802-846-5298
grants@kellybrushfoundation.org

USA: Alabama; Alaska; Arizona; Arkansas; California; Colorado; Connecticut; Delaware; Florida; Georgia; Hawaii; Idaho; Illinois; Indiana; Iowa; Kansas; Kentucky; Louisiana; Maine; Maryland; Massachusetts; Michigan; Minnesota; Mississippi; Missouri; Montana; Nebraska; Nevada; New Hampshire; New Jersey; New Mexico; New York City; New York; North Carolina; North Dakota; Ohio; Oklahoma; Oregon; Pennsylvania; Rhode Island; South Carolina; South Dakota; Tennessee; Texas; Utah; Vermont; Virginia; Washington, DC; Washington; West Virginia; Wisconsin; Wyoming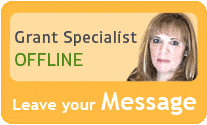 Our team of researchers and grant specialists review hundreds of funding resources daily to make sure GrantWatch.com provides members with the most up-to-date grants.
We have grants for: