MHC Grants - General Grants and Mini-Grants
Grants to Mississippi Nonprofits, IHEs, Agencies,
and Groups for Public Humanities Projects
Agency Type:
Foundation / Corporation

Mississippi Humanities Council (MHC) and W.K. Kellogg Foundation

09/15/17 5:00 PM Receipt for Regular Grant Applications; Ongoing Submission for Minigrant Applications
Grants of up to $2,000 and grants ranging from $2,001 to $7,500 to Mississippi nonprofits, IHEs, government agencies, museums, libraries, and groups for public humanities projects. Applicants must contact program staff at least four weeks prior to the deadline. Application drafts will be accepted for review up to two weeks prior to the deadline.

MHC offers two different types of grants:

1) Minigrants - Minigrants may be requested on an ongoing basis.

2) Regular Grants - Regular Grants may be used to support larger public humanities programs, conferences, exhibits and the development of original productions in film, television, radio or online resources

The MHC grants program seek to fund projects that stimulate meaningful community dialogue, attract diverse audiences, are participatory and engaging, and apply the humanities to people's everyday lives. Grants may be used to support public humanities programs, exhibits, the planning of larger projects, and the development of original productions in film, television, radio or online resources. The MHC also offers special grants to support oral history projects around the state.

The humanities enrich understanding of the human experience in the past, present and future. The humanities disciplines, as defined by Congress, include:

-Literature, classics, languages and linguistics
-History and archaeology
-Philosophy, jurisprudence, ethics and comparative religion
-History, criticism and theory of the arts
-Social sciences employing historical or philosophical approaches

Through language, literature and the arts, human beings express their knowledge about their cultural heritage and reflect on its meaning. The contributions of scholars, writers and researchers in such fields as philosophy, ethics and jurisprudence enrich the civic dialogue in a democratic society. Insights about the past from archaeology and history enable us to interpret the present and plan for a better future.

Racial Equity Grants:

With funding from the W.K. Kellogg Foundation, the MHC offers a special grant program to support projects that explore the racial and ethnic history of Mississippi and foster dialogue about the continuing legacy of racism.

Oral History Grants:

With funding from the Mississippi Legislature through an appropriation to the Department of Archives and History, the Mississippi Oral History Project has captured the stories of the state since 1999. Groups may apply for grants to support oral history projects that relate to the experiences of Mississippians. Unless you have written permission from the MHC's executive director, all grantees must agree to work with the Center for Oral History and Cultural Heritage at the University of Southern Mississippi, which will archive the interviews.

Oral history grant applicants are strongly encouraged to develop a plan to use, disseminate or exhibit the interviews once they are completed.

Humanities Scholars:

Humanities scholars should participate in all phases of the planning, conduct and evaluation of project activities. Create ways for them to contribute their analytical and teaching skills to encourage the public to engage in critical thinking and interpretation.

-Minigrants: Up to $2,000
-Regular Grants: $2,001 - $7,500

Minigrants: Applications must be received at least eight weeks before the program or proposed grant period begins.

Regular Grants: The grant period should not begin less than ten weeks after Regular Grant deadlines.

No grant funds may be spent or obligated before the start of the grant period.

Organizations or groups that apply for grants from MHC must be constituted for nonprofit purposes. It is not necessary that such organizations or groups be incorporated or have tax-exempt status. All grant applicants must have a DUNS number.

Typical organizations eligible for grants include:
-Private nonprofit organizations
-Institutions of higher education
-State, local and federally recognized Indian tribal governments
-Community and cultural organizations
-Educational and professional groups
-Museums
-Libraries
-Public agencies
-Non-commercial radio and television stations

MHC will not support the following:
-Programs that have an admission fee or registration charge
-Projects primarily intended to promote an organization or its programs
-Salaries of employees associated with the applying organization or other overhead costs
-Construction, preservation or renovation of facilities or purchase of equipment
-Acquisitions or additions to collections
-Alcoholic beverages
-Entertainment
-Food costs for audiences
-Courses for academic credit
-Fellowships, scholarships and prizes
-Travel to professional meetings
-Individual research projects unless they are directly supporting a public humanities program
-Publications, or performances or presentations of works of art, unless they are essential in conveying the humanities content of the project to a non-academic audience
-Projects that advocate or promote a particular political, ideological, religious or partisan point of view

Individuals and for-profit groups are not eligible to apply for MHC grants. While nonprofit organizations may collaborate informally to share grant funds, the name of only one organization may appear on the application. A staff member from that organization will be the lead organizer or project director.

Regular grants have deadlines on May 1 and September 15. Proposals must be delivered to the MHC office by 5:00 PM on these dates. Programs and expenditures may not occur fewer than ten weeks after the deadline date.

Minigrants have no deadlines, though applications must be received at least eight weeks before the program or proposed grant period begins.

You will receive notification by email of funding decisions within four weeks of your submission of a Minigrant, and within ten weeks of the application deadline for a Regular Grant.

The Mississippi Humanities Council requires that all grants over $2,000 (aside from racial equity grants) must be matched in part by cash. For grants greater than $2,000, a cash match of 10% is required. Racial equity grants do not require a cash match, but can be matched by all in-kind contributions.

Step One: Discuss your project with MHC staff.

To make the best use of your time, MHC will help you determine whether your project is eligible for the grant program before you apply. Via email or phone, applicants must contact the Executive Director or the Assistant Director a minimum of four weeks before the grant deadline you select to discuss your project. Staff will give you guidance on how to craft a successful application and answer any questions you have. Oral History Grant applicants must also contact Dr. Kevin Greene at the Center for Oral History at the University of Southern Mississippi.

Step Two: Submit a rough draft of your grant application

Applicants are strongly encouraged to submit a draft of their grant application, including proposed budget, at least two weeks prior to the deadline. MHC staff will offer constructive feedback and suggestions on how to strengthen the application.

Step Three: Submit your written application.

The Council prefers that you submit your grant application in PDF format by email. If this is not possible for you, you may print the application and mail the completed forms to the office by the deadline. All applications must be received by the deadline to be considered.

Grant Information:
http://mshumanities.org/grants/grant-information/

Before starting your grant application, please review the funding source's website listed below for updates/changes/addendums/conferences/LOIs.
Dr. Stuart Rockoff, Executive Director
(601) 432-6752
srockoff@mhc.state.ms.us

Carol Andersen, Assistant Director
(601) 432-6752
carol@mhc.state.ms.us

Oral History applicants:

Dr. Kevin Greene, Co-Director, Center for Oral History
(601) 266-6270
kevin.greene@usm.edu

Mississippi Humanities Council
3825 Ridgewood Road, Room 311
Jackson, MS 39211-6497

P: 601-432-6752
F: 601-432-6750
info@mshumanities.org

USA: Mississippi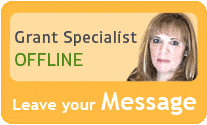 Our team of researchers and grant specialists review hundreds of funding resources daily to make sure GrantWatch.com provides members with the most up-to-date grants.
We have grants for: