Arts and Sciences Award Program
Grants to USA and Canada Deaf Students to
Attend Extracurricular Arts and Science Programs
Agency Type:
Foundation / Corporation

Alexander Graham Bell Association for the Deaf and Hard of Hearing

03/31/17 5:00 PM Receipt
Grants to USA, territories and Canada children who are deaf or hard of hearing to attend after-school, summer, and weekend arts and sciences programming. Applicants are encouraged to apply early. Applications will be accepted on behalf of students in grades 1 through 12.

Programs can be offered through museums, nature centers, art or music centers, zoological parks, space and science camps, dance and theater studios and workshops, martial arts studios or any other program with a focus on the arts or sciences.

The review committee looks favorably upon applications for programs in STEM areas (Science, Technology, Engineering and Mathematics) such as space camp, math camp, marine sciences classes or camps, "Science for Girls" programs, etc. Many museums and local children's organizations offer wonderful programming in these areas.

Some colleges offer programs or not-for-credit classes designed to provide high schools students with the opportunity to learn more about areas of interest in various/multiple sciences. The committee would also support applications for programs in the dramatic/performing arts such as acting, dance and music lessons.

In order to be eligible for this program, applicants must meet all of the following criteria:

-Bilateral hearing loss or Auditory Neuropathy must have been diagnosed prior to the child's fourth birthday (pre-lingual). Note: Children with unilateral (one-sided) hearing loss or unilateral auditory neuropathy do not qualify.

-The child's hearing loss must be in the moderately-severe to profound range. This means that the child must have an unaided Pure-Tone Average (PTA) of 55 dB or greater in the better-hearing ear, in the speech frequencies of 500, 1000, 2000 and 4000 Hz. Children with cochlear implants meet this eligibility requirement.

Formula for calculating the PTA: On the unaided audiogram, look at the results for the better hearing ear at 500, 1000, 2000 and 4000 Hz and add those four numbers together, then divide that total by four. The result is the Pure Tone Average. To be eligible for this award, the child's PTA must be 55 dB or greater.

NOTE: this may not apply for children who have been diagnosed with Auditory Neuropathy. For information on required documentation for AN, please see the "documentation" section in the guidelines.

-Listening and Spoken Language must be the child's primary mode of communication.

-The child must be attending elementary or secondary school (grades 1 through 12) for the current school year.

-The child must be enrolled in or registered for the science or art program selected.

-The child (and primary contact) must reside in the United States, including territories, or in Canada.

Applications are not accepted for programs that offer academic credit, travel or study abroad, recreational summer camps, sports camps or sports including figure skating or gymnastics.

Awards are usually not made for the full cost of the program; families should be prepared to cover at least half of the cost of the program. Exceptions are made from time to time when a family has unusual circumstances which have been clearly explained in the application.

The deadline for applications is March 31, 2017. All materials must arrive together in one package at AG Bell by 5:00 PM on March 31, 2007.

Applicants are encouraged to apply early.

FAQs: http://www.agbell.org/Document.aspx?id=262

Before starting your grant application, please review the funding source's website listed below for updates/changes/addendums/conferences/LOIs.
AG Bell - Arts & Sciences Financial Aid Program
3417 Volta Place NW
Washington, DC 20007

financialaid@agbell.org

USA: Alabama; Alaska; Arizona; Arkansas; California; Colorado; Connecticut; Delaware; Florida; Georgia; Hawaii; Idaho; Illinois; Indiana; Iowa; Kansas; Kentucky; Louisiana; Maine; Maryland; Massachusetts; Michigan; Minnesota; Mississippi; Missouri; Montana; Nebraska; Nevada; New Hampshire; New Jersey; New Mexico; New York City; New York; North Carolina; North Dakota; Ohio; Oklahoma; Oregon; Pennsylvania; Rhode Island; South Carolina; South Dakota; Tennessee; Texas; Utah; Vermont; Virginia; Washington, DC; Washington; West Virginia; Wisconsin; Wyoming
USA Territories: American Samoa (USA) Guam (USA) Puerto Rico (USA) Virgin Islands (USA) Northern Mariana Islands (USA)
Canada: Alberta British Columbia Manitoba New Brunswick Newfoundland and Labrador Northwest Territories Nova Scotia Nunavut Ontario Prince Edward Island Quebec Saskatchewan Yukon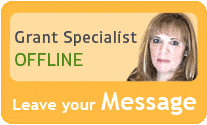 Our team of researchers and grant specialists review hundreds of funding resources daily to make sure GrantWatch.com provides members with the most up-to-date grants.
We have grants for: