Major Grant and Mini Grant
Grants to Alabama Organizations, Agencies, and Schools
for Humanities Workshops, Events, and Exhibits
Agency Type:
Foundation / Corporation

Alabama Humanities Foundation (AHF)

09/15/17 Midnight Central Time
Grants to Alabama organizations, government agencies, schools, IHEs, museums, libraries, and media producers for a broad range of public humanities activities. A preliminary proposal is due at least four weeks prior to the deadline. Funding may be requested for humanities projects in a broad range of formats.

Grant Categories:

1) Major Grants

Major Grants fund a broad range of projects. Formats include public discussion programs, such as workshops, reading/discussion, lecture/discussion, and other community forums which encourage scholar/audience dialogue. They may be supplemented by other formats such as media items or exhibitions.

Major Grants support exhibitions, including wall-mounted or portable interpretive exhibitions for displays at public sites such as libraries, museums, and government buildings. Interpretation by humanities scholars in the form of captioning, pamphlets, and lecture/discussion programs must be an integral part of the exhibition.

Major Grants support teacher programs in a variety of formats focusing on critical reading and discussion, analytical writing, and discourse on the humanities currently in the Alabama public school curriculum. Teacher programs must be content-based with limited pedagogical emphasis. AHF stipulates that participating educational institutions waive tuition fees for participants. AHF does not fund individuals.

1a) Media Grants

Media Grants are a subcategory of Major Grants. Media Grants provide support for documentary film, television, and radio programs as well as interactive web-based projects. Media projects must have an Alabama focus and feature an accompanying interpretive study guide for potential use by educators. Applicants must have extensive professional experience with media production techniques.

2) Mini or Minor Grants

Designed for flexibility and expedience, Mini Grants support a wide variety of public humanities projects from workshops and small exhibitions to reading/discussion series and lecture/discussion programs. Mini Grants are different from Major Grants in that they feature reduced and simplified application requirements.

This program supports a broad range of projects, including:

-Portable exhibit rentals
-Exhibition design and production
-Book discussions
-Humanities radio broadcasts
-Lecture/discussion programs
-Dramas based on oral histories & dramatic historical interpretation
-Interpretive readings of poetry, prose, or song
-Historical figures in costume and site interpretations
-Television & film documentaries and study guides to stimulate discussion on issues
-Community forums or town meetings to encourage public debate and discussion
-Teachers seminars, institutes, workshops and more.

Eligible items include honoraria for the participating scholars and speakers; travel expenses and per diem for program presenters; printing and postage for promotional purposes; advertising; rental for meeting and presentation space, films, videos, interpretive exhibits, audio-visual equipment rental; office supplies; production costs for media projects; other professional fees.

All projects must meet the following requirements:

Format: Any format that brings the general public together with humanities subjects and from which the public benefits from the insights of humanities scholars will be considered.

Humanities Focus/Scholarship: Proposal must ensure that one or more of the humanities disciplines are central to the project. Humanities scholars and scholarship must play a key role in all phases of the project. Programs must provide information for exploring and interpreting ideas rather than to supporting a particular point of view.

Audience: First and foremost, projects must be designed for and promoted to the general public. Audiences may include students but must target the out-of-school Alabamian. A quality public program will involve potential audience members in the project planning.

Project Personnel: All projects must utilize a Project Director, Humanities Advisor, Humanities Scholar(s), and a Fiscal Agent. Major Grant applicants must have a planning committee consisting of the above, members of the targeted audience, and others who may or may not be project participants.

-Major Grants: $1,500 - $7,500
Media Grants - Research and Development Phase: Up to $2,000
Media Grants - Production Phase: Up to $10,000

-Mini Grants: $1,500 or less

AHF provides funding for nonprofit community organizations, including:
-Museums
-Historical societies
-Libraries
-Civic clubs
-Religious groups
-Social service organizations
-Schools
-Colleges and universities
-Television and radio producers
-State and local government agencies

Media Grants:

-Applicants must be Alabama-based nonprofit or public organizations. Out-of-state organizations must have an instate nonprofit organization serving Fiscal Agent.

-Media Grant funds are not available for post-production.

AHF does not fund projects that:
-Promote a course of action or advocacy
-Discriminate against persons or groups
-Support individual research or scholarship
-Support permanent planning, construction, or restoration
-Result in permanent acquisition of equipment
-Realize a profit or result in a free-standing publication
-Aim to realize a profit
-Require an entrance fee or any other cost to participants

Non-eligible items include administrative costs, audience travel expenses; food and beverages other than scholar per diem; teacher stipends; purchase of films, books, video or other digital content for organizations or institutions not part of a public humanities program; purchase of electronic equipment or other permanent equipment, furniture or collection items that will have a life beyond the project period; individuals; research or stand- alone publications; study toward an academic degree; construction, restoration or acquisitions; general operating costs; administrative and scholar benefits.

Grants require a 1:1 cost-share match, which may include in-kind.

All Media Grants are in the form of matching challenge funds. Outright funds are not awarded in this category. Media grants require a 2:1 cash match of third-party, non-federal funds which must be raised after the award announcement.

In order for a proposal to be considered for funding, a Preliminary Proposal must be submitted at least four weeks in advance of the application deadline.

Applicants are encouraged to contact the AHF Grants Director to discuss their project before moving forward with the application process. If the preliminary proposal is approved, the Grants Director will invite the applicant to move forward with the full application process.

Applications must be submitted at least three months prior to the program beginning date.

Formal application submission can only be made through applicant's account in the AHF Online Grant Management system by midnight Central Time.

Major Grants (including Media Grants) and Minor Grants have the same deadlines.

Deadlines:

-February 15 applications: Mini grant applicants will receive notice of award by March 31; Major grant applicants will receive notice of award by May 13.

-June 15 applications: Mini grant applicants will receive notice of award by July 15; Major grant applicants will receive notice of award by Aug. 1.

-Sept. 15 applications: Mini grant applicants will receive notice of award by Oct. 15; Major grant applicants will receive notice of award by Nov. 2

Funding Qualifications:
http://www.alabamahumanities.org/grants/qualifications/

Application Instructions:
http://www.alabamahumanities.org/grants/application/

Before starting your grant application, please review the funding source's website listed below for updates/changes/addendums/conferences/LOIs.
Apply Online:
https://www.grantinterface.com/common/logon.aspx?eqs=oVBumf2XVy8ckwMwKB-1vg2

Thomas Bryant, Grants Director
(205) 558-3997
tbryant@alabamahumanities.org

USA: Alabama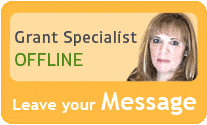 Our team of researchers and grant specialists review hundreds of funding resources daily to make sure GrantWatch.com provides members with the most up-to-date grants.
We have grants for: