Wright County Charitable Foundation Grant
Grants to Iowa Nonprofits and Agencies for Arts, Youth,
Environment, Education, and Seniors in Wright County
Agency Type:
Foundation / Corporation

Wright County Charitable Foundation

10/16/17 4:00 PM
Grants ranging from $500 to $12,000 to Wright County, Iowa nonprofit organizations and government agencies to enhance the quality of life in local communities. Grantmaking priorities include arts, culture, humanities, children, youth, public and society benefit, animals and environment, education, and senior citizens.

Types of Grants:

1) Capital Grants support the construction, purchase or renovation of new or existing facilities and occasionally the purchase of equipment needed to make the facility functional and operational including but not limited to furnishings and computer equipment. Capital grant applications are considered on the basis of how the capital project will augment the ability of the applicant organization to enhance the quality of life in Wright County.

2) Program Grants support new programs that meet priority community needs or the enhancement and expansion of existing programs that have a track record of success. Programs should focus primarily or, the Grantmaking Priorities below.

Grantmaking Priorities:

The Grantmaking Philosophy of the Wright County Charitable Foundation is to build on the community's assets and strengths as well as to act as a catalyst to meet the County's most pressing needs. The Foundation seeks the following outcomes in six major priority areas.

1) Arts and Culture/Humanities:

All generations will be encouraged to actively participate in high quality art experiences. Artistic events will emphasize and feature local or regional artists and/or themes. Artistic events will be expanded in a focused way, will allow for diversity, and will provide unique opportunities that build the capacity of the artistic or cultural organization.

2) Children and Youth:

Parents of children age 0-10 will be active partners in their children's development and education. Parents will have the skills to build healthy relationships with their children. Children will be prepared for school. Young people in grades 6-12 will be regularly engaged in a variety of healthy physical and recreational activities during out-of- school hours. Quality childcare will be available.

Youth will be encouraged to take leadership roles and Initiate actions to solve community problems. Youth-driven efforts to increase representation and influence in decision-making bodies will be supported. Youth will be encouraged to develop a lifelong commitment toward volunteer work as well as the ongoing need to support nonprofit and charitable organizations.

3) Public/Society Benefit:

Citizens will be actively engaged in the development of their neighborhoods, communities, and schools. Community initiatives will focus on collective problem solving, especially by building meaningful cross-cultural and cross generational alliances. Initiatives will focus on activities to improve the quality of life for ail generations, to retain existing population and assist in job creation activities, and to help communities attract to new residents and businesses.

4) Environment/Animals:

Natural resources will be preserved and restored. Citizens will be involved in the stewardship of natural resources. Rivers will be cleared for fishing and canoeing. Trails will be extended for hiking and biking. Parks will be expanded and improved. Trees and bushes will be planted. Clean water and clean air will be promoted.

5) Education:

The math, science, and reading skills of youth will be at grade level. Community based facilities including libraries, community centers, and independent and assisted living facilities, will be gathering places for lifelong learning among all generations. Residents will be knowledgeable stewards of their health and well-being.

6) Elderly and Senior Citizens:

Older adults will have services that allow them to be as independent and mobile as possible and that allow them to participate in all activities of the community. Older adults will participate in life-enhancing activities and recreation as well as lifelong learning. Seniors will be encouraged to become more active as advisors, mentors, and role models for younger generations.

Additional Guidelines Guidelines:

Grantmaking should address County-wide needs; have a long-term impact and benefit to as many residents as possible; enhance the future viability of the County; and have meaningful, identifiable and measurable outcomes.

Grantmaking should address County-wide needs by meeting specific city or community needs and should avoid projects that are too narrow in scope as well as low in community impact and benefit.

Grantmaking should preferably support capital or special projects or programs, but should avoid maintenance or operating expenses.

Grantmaking should prioritize projects that would not otherwise be funded through other private resources or charitable donations; the Foundation should avoid duplicating the efforts of other private, or volunteer, or nonprofit, or charitable organizations.

The Grantmaking Committee will view favorably projects proposed by coalitions or collaborations or partnerships of service providers or by several communities, where broad impact is evident; special attention will be given to projects that apply to broad segments of the population In Wright County.

The Foundation Board has set a maximum project application limit per grant cycle of $12,000 and a minimum of $500.

Funds must be spent within one year.

The Grantmaking Committee should make grants generally for use in the current fiscal year; but the Foundation, from time to time, may make a two-year commitment to a particular project.

Eligibility:

1) The Foundation can make grants to 501(c) (3) "tax-exempt" nonprofit Organizations and 170(b) "unit of government" organizations or an organization that is established for a "charitable purpose." Grants will not be made that would jeopardize the tax-exempt status of the Foundation.

2) "Charitable purpose" means a purpose described in section 501(c)(3) of the Internal Revenue Code, or a benevolent, educational, philanthropic, humane, scientific, patriotic, social welfare or advocacy, public health, environmental conservation, civic, or other charitable objectives.

3) Grants will not be made to tax supported organizations including an individual City and its infrastructure, but will provide funding to meet many other non-infrastructure community needs, which cannot be met by taxes, bond issues, or tax assessments. A City government is expected to fund its infrastructure requirements through direct taxation. For example, City infrastructure would include water, sewer, streets, etc. However, the Foundation would consider improvements and equipment for a library, park, swimming pool, and other recreational facilities, etc.

4) If a nonprofit organization or volunteer group is under the City's auspices (umbrella) to take advantage of the City's tax—exempt status, a grant request from the volunteer group may be considered.

5) The Foundation as well as the applicant will conduct business without discrimination on the basis of race, religion, gender, sexual preference, age, marital status, disability or national origin.

Generally, grants are not awarded for:
-Crisis intervention
-Ongoing operational support
-Elimination of budget deficit
-Reduction of debt
-Funding completed projects individuals
-Other endowments
-Lobbying or partisan political activity
-Consultant or other studies without any follow-up action
-Scholarships
-Equipment, unless for an approved project or program
-Short—term events as one—off conferences, but may consider festivals or celebrations or cultural events that will become annual
-Substance Abuse Treatment
-Litigation
-Publication of Books or Reports
-Health care services including mental health
-Sectarian programs or religious organizations for religious advocacy purposes (programs will be considered, if such programs have an ecumenical base or non-religious purpose and are designed to serve persons in need of food, clothing shelter or counseling without regard to their religious affiliation).

To demonstrate commitment from the applicant, and maximize impact, grantmaking will require a matching fund component (a challenge) i.e., Foundation grants will be no more than matching funds and will not exceed more than 50% of a project or program; the Grantmaking Committee may occasionally, but only rarely, allow for well-defined, "in-kind" matching in lieu of actual funds.

Granting Period dates
-Spring: March 15 - April 17, 2017
-Fall: September 15 - October 16, 2017

Applications are due by 4:00 PM on the deadline.

Before starting your grant application, please review the funding source's website listed below for updates/changes/addendums/conferences/LOIs.
For questions, you can reach Bryce Davis, Director or Courtney Stewart, Assistant at:

P: 515-532-6422
F: 515-532-2348
wced@co.wright.ia.us

Mail/Delivery:
115 N. Main, Box 214
Clarion, IA 50525

Location:
Wright County Courthouse basement

USA: Iowa: Wright County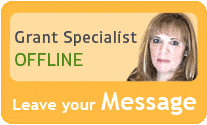 Our team of researchers and grant specialists review hundreds of funding resources daily to make sure GrantWatch.com provides members with the most up-to-date grants.
We have grants for: