Small Grants Program
Grants to Massachusetts and New York Nonprofits and
Schools Serving Youth with Mental Disorders and Disabilities
Agency Type:
Foundation / Corporation

The Peter and Elizabeth C. Tower Foundation

09/08/17 11:59 PM Receipt
Grants of up to $30,000 to Massachusetts and New York nonprofit organizations and schools serving young people with intellectual disabilities, learning disabilities, substance abuse disorders, and mental illness. Applicants must register online no later than September 1. Funding is available for short-term organizational needs.

Eligible organizations are located in Barnstable, Dukes, Essex, and Nantucket Counties in Massachusetts; and Erie and Niagara Counties in New York.

The Small Grants Program provides up to $30,000 for projects or purchases that do not involve service delivery. The Small Grants Program focuses on short-term (one year or less) projects that: help organizations pursue their missions more efficiently; consist of practical applications requiring little or no customization; or that are critical to an organization's viability.

These can include:

-Capital/Equipment: Small purchases requiring one-time (i.e., non-recurring) capital or equipment purchases.

-Capacity Building: Specific activities or projects aimed at strengthening an organization's governance, leadership, programmatic, or administrative capacity. Examples of allowable capacity building activities include organizational assessment, an agency's first audit, strategic and board planning, executive coaching and consulting, and staff participation in professional development.

-Program Development: Support for program development, program planning, or enhancement (but NOT service delivery).

Using a Small Grant to Fund Part of a Larger Project:

Small Grants are intended to cover the complete cost for small capital requests or capacity building projects. If you are requesting a Small Grant to supplement a more costly project, you must demonstrate in your submission that you have secured all other funding for the Foundation to consider your submission. For instance, if you have a project that costs $40,000, and you are requesting a $15,000 Small Grant from the Foundation, you must demonstrate that the remaining $25,000 has already been secured from other sources.

$100,000

Up to $30,000

Eligible applicants can apply for a one-year grant.

Organizations currently providing services to one or more of the populations the Tower Foundation serves within the following regions are eligible to apply for Tower Foundation grants:

-Massachusetts: Barnstable, Dukes, Essex, and Nantucket Counties

-New York: Erie and Niagara Counties

Applicants must be:
-Not-for-profit organizations with a 501(c)(3) designation that are not private foundations, or
-Not-for-profit public benefit corporations, or
-Public or diocesan school districts, or
-Private or charter schools.

The Foundation gives preference in its Small Grants Program to organizations with annual budgets of $3 million or less.

Populations Served by the Foundation:

The Tower Foundation supports programs intended to improve the lives of young people age zero to 26 affected by intellectual disabilities, learning disabilities, mental illness, and/or substance use disorders as defined here:

An Intellectual disability is a disability characterized by significant limitations both in intellectual functioning and adaptive behavior, which covers many everyday social and practical skills. This disability originates before the age of 18. Intellectual functioning refers to general mental capacity, such as learning, reasoning, and problem solving.

Adaptive behavior comprises three skill types:
-Conceptual skills (e.g., language and literacy; money; time; number concepts; self-direction)
-Social skills (e.g., interpersonal skills, social responsibility; self-esteem, gullibility, naïveté, social problem-solving; ability to follow rules/obey laws and avoid being victimized)
-Practical skills (e.g., personal care, occupational skills; healthcare; travel/transportation; schedules/routines; safety use of money use of telephone. (American Association on Intellectual and Developmental Disabilities, 2011)

A learning disability is a lifelong condition which interferes with the ability to learn. It is a neurological disorder that affects the ability of the brain to process, store and respond to information. There are different types of learning disabilities that can affect different areas of processing, such as learning to read, reading comprehension, writing and spelling, organizing written and spoken language, mathematical operations, decision making, and the development of fine motor skills. Individuals with LD may be particularly gifted in other skills and are typically of normal intelligence. (American Association for Pediatric Ophthalmology and Strabismus)

Mental illness includes medical conditions that disrupt a person's thinking, feeling, mood, ability to relate to others and daily functioning. Just as diabetes is a disorder of the pancreas, mental illnesses are medical conditions that often result in a diminished capacity for coping with the ordinary demands of life.
Serious mental illnesses include major depression, schizophrenia, bipolar disorder, obsessive compulsive disorder (OCD), panic disorder, post-traumatic stress disorder (PTSD) and borderline personality disorder. (National Alliance on Mental Illness)

Substance use disorders occur when the recurrent use of alcohol and/or drugs causes clinically and functionally significant impairment, such as health problems, disability, and failure to meet major responsibilities at work, school, or home. (Substance Abuse and Mental Health Services Administration)

The Foundation does not fund programs or projects that:
-Provide private benefits for any grant recipient or affiliated person,
-Attempt to influence legislation or intervene in any political campaign,
-Contribute to capital campaigns
-Consist of scholarships, services, or treatment for specific individuals,
-Consist largely of general operating support.

The Foundation anticipates allocating a total of $300,000 for its 2017 Small Grants Program, with $100,000 allocated to each of the three grant cycles.

To ensure that requests are submitted on time, applicants must create an account in the online portal at least one week prior to the preliminary grant request deadline. Individuals who have registered previously do NOT need to re-register; please log in using your existing account.

Application Cycles:

January:
-Applicants Create Grant Portal Accounts: January 6
-Applications Due: February 20
-Program Decisions Sent: April 7

May:
-Applicants Create Grant Portal Accounts: May 12
-Applications Due: May 19
-Program Decisions Sent: June 26

September:
-Applicants Create Grant Portal Accounts: September 1
-Applications Due: September 8
-Program Decisions Sent: October 16

Before starting your grant application, please review the funding source's website listed below for updates/changes/addendums/conferences/LOIs.
All grant requests must be submitted through the Foundation's online portal:
http://thetowerfoundation.fluxx.io

Chuck Colston, Program Officer
716-689-0370 x206
cec@thetowerfoundation.org

Don Matteson, Chief Program Officer
716-906-8903
dwm@thetowerfoundation.org

USA: Massachusetts: Barnstable, Dukes, Essex, and Nantucket Counties; New York: Erie and Niagara Counties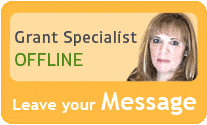 Our team of researchers and grant specialists review hundreds of funding resources daily to make sure GrantWatch.com provides members with the most up-to-date grants.
We have grants for: