State Giving Program - Cycle 3
Grants to USA and Puerto Rico Nonprofits to Address the
Needs of Low-Income and Underserved Communities
Agency Type:
Foundation / Corporation

Walmart Foundation

08/11/17 11:59 PM CST
Grants starting at $25,000 to USA and Puerto Rico nonprofit organizations for programs that address the needs of local low-income and underserved community residents. Funding is intended for community benefit programs in the areas of career opportunity and disaster preparedness, and for hunger relief programs.

Hunger Relief Giving - examples include food pantries, backpack programs, and SNAP outreach.

Community Engagement Giving - Organizations seeking funding for programs outside of Hunger Relief, and whose programs focus on the unmet needs of underserved low-income populations, can apply in cycle 3 only. Community Engagement - examples include career opportunity, disaster preparedness, education programs, healthcare access, shelters, and other human service programs.

- Career Opportunity examples include job training programs and placement programs. Special interest is given to programs focused on women and veteran programs.
- Disaster Preparedness examples include preparedness equipment (e.g. Jaws of Life, shelter kits, etc.) and disaster preparedness awareness programs.

Grants range from $25,000 to $200,000, depending on the type of program. The average grant size is $40,000.

The State Giving Program is not structured to support or evaluate multi-year investments.

Organizations must have a current tax-exempt status under Section 501(c)(3) of the Internal Revenue Code and must be recognized as a public charity (other than a Type III Supporting Organization) to apply. Organizations must be listed in the most current IRS 50 State Master File at the time the application is submitted and if approved, at the time the grant is awarded.

Grant applications are not eligible if they:

a) Include overhead/indirect costs that exceed 10% of the total request amount
b) Exceed 25% of the organization's annual operating budget for the most recent fiscal year (as shown on the most recent IRS Form 990)
c) Plan to use funds that will be managed or used outside the state to which they are applying
d) Include or request multi-year programs or commitments
e) Include a request to fund personnel expenses of more than 50% for any single program-related position (non-program related positions are considered overhead/indirect costs)

Organizations may receive only one grant per state per calendar year. Nonprofit organizations, including national organizations applying on behalf of their affiliates serving more than one state, must apply in each state for locally specific work. Generic applications submitted to multiple states will not be considered. Grants to Washington, D.C. organizations may serve the greater Washington metro area.

Program Funding Exclusions:

- Athletic sponsorships (teams/events)
- Capital campaigns (defined as any plans to raise funds for a significant purchase or expense, such as new construction or major renovations)
- Endowments
- Fundraising events (walks, races, tournaments, dinners etc.), including but not limited to participation, sponsorship, and execution
- Immediate disaster relief efforts (does not include disaster preparedness efforts)
- Individuals (requests made solely for the benefit of one person or family)
- Memberships, including association/chamber memberships
- Political causes, candidates, organizations or campaigns
- Programs that directly benefit Wal-Mart Stores, Inc. in any way (e.g., driving customer traffic to stores, purchasing only Walmart product or gift cards, supplying candidates for Walmart employment, etc.)
- Scholarships (tuition, room and board or any other expense related to college or university)

Organization Exclusions:

- Organizations that have already received funding through the State Giving Program this fiscal year (Feb. 1 – Jan. 31)
- Organizations that deny service, membership or other involvement on the basis of race, religion, color, sex, sexual orientation, gender identity, age, national origin, ancestry, citizenship, veteran, disability status, or other legally protected class
- Organizations that have not completed the required Impact Reports for any previous State Giving grants received from the Walmart Foundation
- Organizations whose funds will not be managed and used within the state to which they are applying
- Organizations whose programming or policies may position Walmart, Sam's Club, or the Walmart Foundation in a negative light
- Faith-based organizations when the proposed grant will only benefit the organization or its members

Application Cycle 3: Applications are accepted from August 07, 2017 to August 11, 2017. Deadline to apply is August 11, 2017 at 11:59 PM CST.

Notification of funding decision will be made via email or postal mail within the first two weeks of November 2017.

Guidelines:
http://corporate.walmart.com/_foundation_/state-giving-guidelines

FAQs:
http://corporate.walmart.com/walmart-foundation/state-giving-faq

Examples of Community Engagement:
http://giving.walmart.com/community

To determine which state you should apply for funding through, choose the state where the programs or services will be implemented, regardless of where your organization is based. For example, if your organization is based in Alabama but you are requesting funding for programs or services that will be delivered in Mississippi; you would apply to the Mississippi State Giving Program.

Organizations may receive only one grant per state per calendar year. Nonprofit organizations, including national organizations applying on behalf of their affiliates serving more than one state, must apply in each state for locally specific work. Generic applications submitted to multiple states will not be considered.

Before starting your grant application, please review the funding source's website listed below for updates/changes/addendums/conferences/LOIs.
The application will reopen August 07, 2017.

Phone: 1-800-WALMART (925-6278)

USA: Alabama; Alaska; Arizona; Arkansas; California; Colorado; Connecticut; Delaware; Florida; Georgia; Hawaii; Idaho; Illinois; Indiana; Iowa; Kansas; Kentucky; Louisiana; Maine; Maryland; Massachusetts; Michigan; Minnesota; Mississippi; Missouri; Montana; Nebraska; Nevada; New Hampshire; New Jersey; New Mexico; New York City; New York; North Carolina; North Dakota; Ohio; Oklahoma; Oregon; Pennsylvania; Rhode Island; South Carolina; South Dakota; Tennessee; Texas; Utah; Vermont; Virginia; Washington, DC; Washington; West Virginia; Wisconsin; Wyoming
USA Territories: Puerto Rico (USA)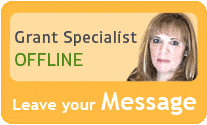 Our team of researchers and grant specialists review hundreds of funding resources daily to make sure GrantWatch.com provides members with the most up-to-date grants.
We have grants for: