Northern Arts Projects
Grants to Northern Ontario Artists, Groups, Nonprofits,
First Nations, and Schools for Arts Activities

Ontario Arts Council (OAC)

11/16/17 1:00 PM ET
Grants of up to $15,000 to Northern Ontario professional artists, ad hoc groups, collectives, nonprofit organizations, First Nations, and First Nations schools for a broad range of arts activities. Funding is available for professional development; the production, creation, and presentation or artistic works; and community arts engagement initiatives that benefit communities in Northern Ontario.

The program's priorities are to:
-Foster the development and growth of the arts in Northern Ontario;
-Recognize and value the distinctive nature of the arts produced in Ontario's northern regions;
-Support Northern Ontario artists at any stage in their professional careers, recognizing that creating, producing and promoting their work is essential to the artistic diversity and regional representation of Ontario;
-Support the arts and arts service organizations in northern Ontario to build capacity and infrastructure;
-Provide northern audiences with access to arts experiences;
-Support projects that are inclusive and accessible to audiences, participants, and community members.

What this program funds:
-Creation and production of new works in all artistic disciplines.
-Exhibitions, single and series presentations, concerts, literary readings, book fairs, festivals, and publications connected to an event, such as exhibition catalogues.
-Skills/career development: For individuals to participate in conferences, workshops, seminars, short-term courses, mentorships, festivals or other similar opportunities, provincially, nationally, or internationally. For organizations, collectives and ad-hoc groups/collectives to present conferences, workshops, seminars, or projects that will benefit Northern artists in their artistic and/or career development.
-Community-engaged arts projects in communities and schools, collaborations, residencies, and initiatives that engage community members in a creative process.

-New Works: Maximum $15,000
-Presentation: Maximum $15,000
-Skills/Career Development: Maximum $15,000
-Working with Community: Maximum $15,000

The activities for which you are requesting funding cannot start before the deadline; cannot finish before you receive your grant results; and must be completed no more than two years after you receive the grant results.

You are eligible to apply to Northern Arts Projects if you live in northern Ontario, or your ad hoc group/collective or organization is based in the North.

Northern Ontario: includes the Far North, Northwest, and Northeast regions of the province. This includes the Manitoulin, Parry Sound and Nipissing districts and all regions north of these districts.

Arts professionals: includes artists, arts managers, curators and arts programmers.

Eligible Applicants:

-Professional artists who have a permanent physical address in northern Ontario, for at least one year prior to submitting an application, and continue to live for at least eight months each year in northern Ontario.

-Ontario-based not-for-profit organizations; non-arts organizations must demonstrate appropriate arts expertise and directly involve arts professionals as paid artists or advisory committee members.

-Ad hoc groups/collectives made up of at least 50 per cent arts professionals living in northern Ontario for at least eight months each year.

-Ontario-based First Nations and schools run by First Nations or Indigenous Education Authorities.

-Co-applicant individuals, ad hoc groups/collectives and organizations are eligible. If awarded, the grant is split between the two applicants.

Not Eligible:
-Colleges, universities and municipalities.
-For-profit organizations.
-Organizations receiving OAC operating support; they may be a participant in a group project, but cannot be the applicant or co-applicant.

More about eligibility for OAC's project programs
http://www.arts.on.ca/grants/general-granting-information/guide-to-oac-project-programs

Not Funded:
-Fundraising activities, competitions and contests
-Capital expenses for one-time set-up costs, renovations, purchase of equipment, land, etc.
-Portfolios or promotional packages
-Self-publishing
-Music videos (with the exception of professional live documentation of a performance)
-Touring projects
Important: You cannot apply to this program if you have an overdue final report in any OAC grant program(s).

The deadline dates are May 2 and November 16, 2017, 1:00 PM ET.

Applications are available online approximately two months before the deadline.

Grant notification will be available approximately four months after each deadline.

Important: Due to the number of applications received and the limited funds available, grants awarded may be smaller than the amount requested.

Application Questions:
http://www.arts.on.ca/grants/general-granting-information/guide-to-oac-project-programs/questions-activity-projects

The following videos are available to help applicants prepare their support materials:

Preparing Effective Support Material for Visual or Craft Artists:
https://youtu.be/R3euYcg_gAE

Preparing Effective Support Material for Theatre, Dance and Performance-Based Multi and Inter-Arts:
https://youtu.be/2JP7upA9l7A

Before starting your grant application, please review the funding source's website listed below for updates/changes/addendums/conferences/LOIs.
Apply Online:
https://grants.arts.on.ca/s_Login.jsp?lang=1

Christina Akrong, Program Officer
647-258-5075
cakrong@arts.on.ca

Alana Forslund, Northwestern Representative
807-632-4575 / 1-866-391-2221
aforslund@arts.on.ca

Philippe Mesly, Program Administrator
416-961-1660 ext. 5144
pmesly@arts.on.ca

Canada: Ontario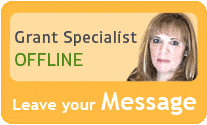 Our team of researchers and grant specialists review hundreds of funding resources daily to make sure GrantWatch.com provides members with the most up-to-date grants.
We have grants for: