Infant Mortality Reduction Initiative (IMRI) Collaborative Grants - Bootheel
Grants to Bootheel, Missouri Nonprofits
to Reduce Infant Mortality Rates
Agency Type:
Foundation / Corporation

Missouri Foundation for Health

07/28/17

09/29/17
Grants to Missouri nonprofits and government agencies to improve infant vitality in the region by reducing infant mortality rates. Programs will support and serve women, families, and infants living in Stoddard, New Madrid, Mississippi, Scott, Pemiscot, and Dunklin counties. LOIs are due by July 28.

The 2017 collaborative grants funding opportunity will support organizations to implement projects creating change within or across systems that provide support to mothers and babies. Changes within a system may seek, for example, to improve services or change organizational structures or policies to provide better care. Funding is intended to improve coordination or integration between two or more service providers or change policies and structures or multiple systems to address factors affecting infant mortality

To promote change within or across systems, the collaborative grants funding opportunity is available to organizations interested in working within a partnership to implement projects producing change that aids infant mortality reduction efforts.

Bootheel Babies and Families has created high-level strategic priority areas that identify areas of focus for infant mortality reduction efforts in the Bootheel area. Projects funded through the 2017 collaborative grants opportunity will accomplish short-term outcomes aligned with at least one of the strategic priority areas listed below:

1. Safe sleep:
- This area is designated as the top priority area for 2017.
- Focus: Strategies to prevent infant deaths related to unsafe sleep practices

2. Substance use and misuse among pregnant women
- Focus: Access to support, prevention, and treatment of harmful substance use before, during, and between pregnancies

3. Pre and postnatal care
– Focus: Strategies to improve access and utilization of appropriate care for women before, during, and between pregnancies as well as newborns and infants

Organizations may propose to work with new or existing partners to accomplish outcome(s) related to this project. The funding source defines a partnership as two or more organizations working together to accomplish a common outcome(s).

The following types of organizations are eligible to seek funding from MFH:

- Nonprofit corporations that are exempt from Federal income tax under provisions of Section 501(c)(3) of the IRS Code.

- State or local government agencies, provided MFH is assured that its support will not supplant existing funding for activities for which MFH support is requested and that the recipient governmental agency assumes an increasing portion of the cost of such projects over the period of MFH support.

- Applicants that are registered to conduct business in the state of Missouri and classified by the state as being in good standing. Applicants not in good standing will not be considered for funding.

Fiscal Agents:

Any 501(c)(3) organization that is in good standing with the state of Missouri can act as a fiscal agent for another agency or organization with the following characteristics:

- Nonprofit agency or organization without a 501(c)(3) designation
- Start-up organization without a stable financial track record
- Small organization wanting to significantly increase its financial capacity
- Community coalition. Note: As fiscal agent for a coalition, the fiscal agent organization must be an active member of the coalition and involved with the project, i.e. not just providing grant accounting services.

Geographic Focus:

Collaborative grants are open to partnerships serving women, families, and infants in one or more of the following six counties: Stoddard, New Madrid, Mississippi, Scott, Pemiscot, and Dunklin.

Funding Restrictions:

The 2017 collaborative grants funding is not intended to support ongoing operation costs for existing programs and services. Funding can support a justified expansion of an existing service or program.

Organizations Not Eligible for MFH Support

- For-profit organizations
- Individuals
- Applicants proposing to re-grant MFH funds to any other organization (this does not preclude applicants from contracting for specific services outlined in their proposal).

Applicants must be nonprofit entities and meet the general funding guidelines available on the MFH website at: https://mffh.org/the-foundation/grantees/funding-guidelines/

In addition, applicants are limited to one LOI submission per employer identification number (EIN) per cycle.

Application Process:

Collaborative grants proposals are solicited through a multi-step process. The first step is the submission of a LOI. One LOI may be submitted per partnership. A primary applicant organization should submit the LOI on behalf of all partners.

The Foundation will accept LOIs February 6 through July 28, 2017. LOIs will be reviewed by Foundation staff as they are received. All applicants submitting a LOI will be contacted via phone for additional follow up once they are reviewed.

Purpose of Letter of Interest:

The Letter of Interest (LOI) is intended for use as a tool for organizations interested in this funding opportunity to engage in further discussion with the Foundation about ideas for implementing services or programs in support of women, families, and infants that align with the aforementioned strategic priorities.

There are decision points throughout the process that determine how far your application proceeds, including upon submission of the LOI, at the LOI review phase, and at the full proposal review phase. The anticipated timeline and process are detailed below.

Letter of Interest (LOI) submitted by: July 28, 2017
Site visits completed by: August 25, 2017
LOI decision notification by: September 1, 2017
Full proposal submitted by: September 29, 2017
Award notification (if approved) by: November 7, 2017
Award start date: December 2017

Click on the link in the Supporting Documents section below to download the complete guidelines.

For more information on the online application process, click on the additional link in the Supporting Documents section below.

Before starting your grant application, please review the funding source's website listed below for updates/changes/addendums/conferences/LOIs.
To start a new LOI application, click here: https://www.grantrequest.com/SID_1036?SA=SNA&FID=35123

To return to an LOI application in progress, click here: http://www.grantrequest.com/SID_1036/?SA=AM

Questions and Inquiries

If you have questions about the goals or content of this LOI please contact Cynthia Davis, Program Officer, at (314) 345-5532 or cdavis@mffh.org.

If there are additional questions, please contact Jenny Minelli, Program Assistant, at (314) 345-5531 or jminelli@mffh.org.

USA: Missouri: Stoddard, New Madrid, Mississippi, Scott, Pemiscot, and Dunklin counties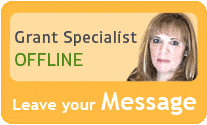 Our team of researchers and grant specialists review hundreds of funding resources daily to make sure GrantWatch.com provides members with the most up-to-date grants.
We have grants for: