Infant Mortality Reduction Initiative (IMRI) Collaborative Grant - St. Louis
Grants to St. Louis, Missouri Nonprofits and Agencies
for Collaborative Projects to Reduce Infant Mortality
Agency Type:
Foundation / Corporation

Missouri Foundation for Health

07/28/17

09/29/17
Grants to St. Louis, Missouri nonprofit organizations and government agencies for collaborative initiatives that reduce infant mortality. LOIs are due July 28. Applications are invited from organizations that serve women, families, and infants in St. Louis. Projects may address a broad range of infant mortality factors, such as housing, prenatal care access, preconception care, and transportation.

The Infant Mortality Reduction Initiative (IMRI) is a community-driven collaborative effort to improve infant vitality by reducing infant mortality. The initiative uses collective impact, an approach to collaboration in which partners and community members work together toward a common goal. The collective impact effort in St. Louis is called FLOURISH STL and is coordinated by GenerateHealth.

Infant mortality, the death of an infant less than one year of age, is a complex issue affected by many factors including, but not limited to, lack of access to prenatal care, housing, transportation, and lack of preconception care. Because the factors affecting infant mortality are complex, it is understood that community organizations working together are better able to address this issue.

Purpose of Collaborative Grants:

The 2017 collaborative grants funding opportunity will support organizations to implement projects creating change within or across systems that provide support to moms and babies. Changes within a system may seek, for example, to improve services or change organizational structures or policies to provide better care. Changes across systems may seek to improve coordination or integration between two or more service providers or change policies and structures or multiple systems to address factors affecting infant mortality.

To promote change within or across systems, the collaborative grants funding opportunity is available to organizations interested in working within a partnership to implement projects producing change that aids infant mortality reduction efforts. FLOURISH STL has created high-level strategic priority areas that identify areas of focus for infant mortality reduction efforts in St. Louis. Projects funded through the 2017 collaborative grants opportunity will accomplish short-term outcomes aligned with at least one of the strategic priority areas listed below.

Prenatal Care:
-Focus: Increased utilization, improved quality experience

Infant Health:
-Focus: Safe sleep

Health Communication & Navigation:
-Focus: Timely and appropriate delivery of information, better
information about resources

Transportation:
-Focus: Access issues regarding medical transportation

Behavioral Health:
-Focus: Access for support, issue areas of stress, depression and substance use

Organizations may propose to work with new or existing partners to accomplish outcome(s) related to this project. The Foundation defines a partnership as two or more organizations working together to accomplish a common outcome(s).

Other Considerations:

Organizations receiving funding will be expected to participate in the IMRI's learning community. The purpose of this community is to provide grantees with an opportunity for learning, relationship building, and reflection with peers in order to advance the Foundation's collective work. All award recipients will be expected to participate in meetings, phone calls, or other activities as they relate to the learning community. Applicants invited to submit a full proposal will be asked to include funds for participation in their project budget.

Organizations receiving funds will be required to participate in evaluation activities related to the Infant Mortality Reduction Initiative. Evaluation activities include submission of interim and final reports related to the funded project, participation in phone calls with the initiative evaluators as needed to expand on interim and final report data, and providing information to the evaluators about community partners. These evaluation activities will require between 5-10 hours each year.

Allowable Costs and Activities:
-Salaries and benefits for staff
-Cost of direct clinical care for the uninsured and underinsured
-Conferences or symposia
-Equipment (see below for details)
-Printing, publications or media projects
-Supplies
-Support of health professional training and workforce development
-Travel
-Indirect expenses (up to a maximum of 15% of salary expense only -see below for details)
-Existing operating costs (only eligible for funding under General Operating Support and General Support for Advocacy grants)
-Support for advocacy activities that are consistent with MFH's mission and tax-exempt status
-Consulting projects to help an organization improve its capabilities, capacity, efficiency and/or effectiveness

The award start date is December 2017.

Collaborative grants are open to partnerships serving women, families, and infants predominately serving St. Louis city.

The 2017 collaborative grants funding is not intended to support ongoing operation costs for existing programs and services. Funding can support a justified expansion of an existing service or program.

Organizations Eligible for MFH Support

-Nonprofit corporations that are exempt from Federal income tax under provisions of Section 501(c)(3) of the IRS Code. Organizations may call 1.877.829.5500 for a copy of the IRS tax determination letter for their organization.

-State or local government agencies, provided MFH is assured that its support will not supplant existing funding for activities for which MFH support is requested and that the recipient governmental agency assumes an increasing portion of the cost of such projects over the period of MFH support.

-Applicants that are registered to conduct business in the state of Missouri and classified by the state as being in good standing. Applicants not in good standing will not be considered for funding. An organization can check its standing with the state of Missouri through the Secretary of State by clicking here.

Fiscal Agents:

If invited to submit a full proposal, applicants may apply with a fiscal agent. Any 501(c)(3) organization that is in good standing with the state of Missouri can act as a fiscal agent for another agency or organization with the following characteristics:

-Nonprofit agency or organization without a 501(c)(3) designation
-Start-up organization without a stable financial track record
-Small organization wanting to significantly increase its financial capacity
-Community coalition. Note: As fiscal agent for a coalition, the fiscal agent organization must be an active member of the coalition and involved with the project, i.e. not just providing grant accounting services

Limited Allowable Costs and Activities:

MFH will consider funding the following types of activities and expenses, subject to the limitations stated:

Capital Construction: Considered only where construction is required to meet a specific project's objectives and represents no more than 25 percent of the funding requested from MFH or $75,000, whichever is greater. Capital construction and renovations are not funded under General Operating Support and General Support for Advocacy grants.

Benefits and Payroll Taxes*: For each full-time employee supported with Foundation funds, benefits and payroll taxes may only be requested for:

-Federal, state and local taxes
-Health insurance related only to the Foundation funded employee**
-Life insurance related only to the Foundation funded employee**
-Disability insurance related only to the Foundation funded employee**
-Retirement related only to the Foundation funded employee

*Foundation reserves the right to request further information and may negotiate the rate.
**Do not include retiree benefits other than 401(k), 403(b) or pension.

Indirect Expense: Indirect expense includes general organizational expenses such as executive management time, finance, occupancy, grants management, liability insurance, utilities, and facility maintenance, etc. in support of employees who provide services directly related to the project. The Foundation will consider indirect expenses up to a maximum of 15% of total compensation expense only (total compensation includes salary and benefits and payroll taxes expense).

Equipment: MFH prefers to pay actual costs of use of major equipment required to accomplish the objectives of a project. Acquisition of expensive equipment (value >$10,000) is permitted only when such equipment is required to meet a specific project's objectives. When equipment is dedicated to an approved project less than 80 percent of the time, sharing of costs with other sources is required.

Research: MFH will support research designed to improve methods for health services delivery, or to develop more effective public health programs provided such research is an integral part of a project funded in whole or in part by MFH. The research component of the total project cannot exceed 50 percent of the funding requested from MFH.

Social Services: Although MFH views health as a broad and inclusive concept, funded projects combining health and social services elements must have a strong health component. Programs must clearly identify and quantify health outcomes and the majority of the funding requested must be for expenditures clearly identified with health services delivery or prevention of disease.

Organizations Not Eligible for MFH Support
-For-profit organizations
-Individuals
-For nonprofits to be eligible for support, applicants and the majority of the target population served must be located within the MFH service area, which includes 84 counties and the City of St. Louis.
-Applicants proposing to re-grant MFH funds to any other organization (this does not preclude applicants from contracting for specific services outlined in their proposal).

Excluded Costs and Activities
-Annual appeals or other fundraising events
-Basic biomedical research not part of a MFH-defined grant program
-Capital campaigns
-Direct support of an individual's medical care, education or training
-Endowment building or development campaigns
-Existing deficits incurred outside any MFH-funded project
-Lobbying of any kind directly supported by MFH grant funds
-Ongoing general operating expenses of established programs (except in General Operating Support and General Support for Advocacy grants)
-Purchase of health insurance for individuals or groups (other than as a part of employee fringe benefits on approved projects)
-Real estate acquisition
-Religious efforts
-Research on drug therapies or devices
-Restoration of funding cuts by government or other organizations
-Re-granting of MFH funds to any other organization (does not preclude contracting for specific services as outlined in a grant application)

Note: Total Foundation funding cannot exceed 25% of an organization's annual operating expense. Each year the total annual funding from all MFH current grants/contracts with an organization as well as any proposed new funding is considered in calculating the 25% limit. In-kind expenses are not considered in determining the annual expense total.

Collaborative grants proposals are solicited through a multi-step process. The first step is the submission of an LOI. One LOI may be submitted per partnership. A primary applicant organization should submit the LOI on behalf of all partners.

The Foundation will accept LOIs February 6 through July 28, 2017. LOIs will be reviewed by Foundation staff as they are received. All applicants submitting a LOI will be contacted via phone for additional follow up once they are reviewed.

Organizations receiving a collaborative grant award will be expected to attend a grantee orientation. Further details will be provided upon award notification.

Timeline:
-LOI submitted by: July 28, 2017, 4:00 PM CT
-Site visits completed by: August 25, 2017
-LOI decision notification by: September 1, 2017
-Full proposal submitted by: September 29, 2017
-Award notification (if approved) by: November 7, 2017
-Award start date: December 2017

Foundation Funding Guidelines:
https://mffh.org/the-foundation/grantees/funding-guidelines/

Before starting your grant application, please review the funding source's website listed below for updates/changes/addendums/conferences/LOIs.
Apply Online:
https://www.grantrequest.com/SID_1036/Default.asp

For more information on the St. Louis priority areas, contact:
info@flourishstlouis.org

If you have questions about the goals or content of the LOI, contact:

Cynthia Davis, Program Officer
(314) 345-5532
cdavis@mffh.org

For more information on the online application process, click here. If there are additional questions,

For questions regarding the online application process, contact:

Jenny Minelli, Program Assistant
(314) 345-5531
jminelli@mffh.org

USA: Missouri: St. Louis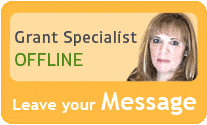 Our team of researchers and grant specialists review hundreds of funding resources daily to make sure GrantWatch.com provides members with the most up-to-date grants.
We have grants for: