TD Friends of the Environment Foundation (FEF) Grant
Grants to Canada Nonprofits, Schools, Agencies, and
Aboriginal Groups for Environmental Initiatives
Agency Type:
Foundation / Corporation

TD Friends of the Environment Foundation (FEF)

07/15/17
Grants ranging from $2,000 to $8,000 to Canada nonprofit organizations, schools, IHEs, municipalities, and aboriginal groups for a broad range of environmental projects. Primary consideration is given to green space initiatives and environmental education. Eligible projects include the following:

-Schoolyard greening and outdoor classrooms
-Park revitalization & restoration work
-Butterfly gardens & pollinator programs
-Community gardens
-Natural playgrounds (natural play elements only)
-Citizen science projects in public green spaces
-Bioblitzes
-Trail building and restoration
-Neighborhood park programming
-Recycling/composting programs
-In-class/indoor and outdoor environmental education programming

TD FEF has specific application criteria for the following projects:

Community Gardens:

Community Garden projects need to contain a focus on at least one environmental issue in order to be eligible for funding.

The application also needs to address the following questions:
-How is your organization addressing an environmental issue?
-Who is engaged in the project (local schools, Aboriginal groups, seniors, families, general community etc.)?
-Is there an educational or workshop component?
-Will the garden be accessible to people with disabilities or limited mobility?
-How will you engage the community?
-If associated with a school, how will the garden be maintained over the summer months? What is the maintenance plan?
-For new gardens, does your organization have permission to use the land?
-If planting vegetables, how will the crops be used?

Environmental Education Projects:

Environmental Education projects should contain a focus on local environmental issues and identify why it is important to educate the public. For school projects, the project should focus on information that is appropriate to the target audience combined with a "hands-on" educational component or workshop.

In the application please address the following questions:
-For school projects, are there curriculum ties? If so, in what subjects?
-If the applicant is an environmental organization presenting to the school, have schools approached you requesting the program, or will you be initiating a new relationship?
-How does the education initiative support the teachers involved (if applicable)?
-What are the goals of the educational program? Is there any follow up with the participants following the activities?
-Is the education about environmental issues that are relevant to the local community? If it is focused on global or international issues, how is it being tied into the local environment?
-For community education projects, explain why it is relevant to the community.

Outdoor Classrooms:

Outdoor classroom projects should address the benefits of having one for the school and how the entire school and possibly the community will use this space to take part in environmental learning.

Applicants should address the following questions:
-How is the school and/or community involved with building the outdoor classroom? Will there be a dedicated space for learning activities?
-Has the applicant received permission from the school board?
-What courses/workshops will the outdoor classroom host? How will teachers be encouraged to use the space?
-Will there be a planting component to the outdoor classroom? If so, how will the plantings be maintained over the summer months?
-How will the outdoor classroom be shared with the community?

Tree Planting and Urban Greening Projects:

For tree planting and greening projects, there should be a focus on engaging the community as volunteers and on planting native species.

Applicants should address the following questions:
-Where is the planting taking place? Why is the project needed at this point?
-Who is involved in planning the project and in carrying out the planting?
-How will the organization engage the community?
-Please provide a plant list in your application detailing what native or non-native plants will be used and why (e.g., increase pollinators, provide shade, etc.)
-Who owns and/or manages the property? Has the organization obtained permission to plant?
-How will the site/trees be maintained?

Recycling/Composting Programs:

Applications for recycling and composting programs should include information about how the organization is going to encourage recycling/composting in a school and/or community. Emphasis should be on the program outreach and on how the organization will measure effectiveness.

The application should also address the following questions:
-How will the organization educate the public about recycling/composting?
-How does the organization plan on encouraging recycling/composting?
-If the installation of recycling/compost bins is part of the project, what is the maintenance plan? Will the organization hire a service for disposing of the materials? How will you maintain funding for the program?
-If composting, how will the compost be used?

Natural Playgrounds and Nature Play:

Applications for natural playgrounds should ensure elements requested are made of natural materials.

Applicants should address the following questions:
-If at a school, will there be any organized teacher training or professional development regarding natural playgrounds?
-Has there been any design work completed by a landscape architect or similar? Are the various elements integrated into one cohesive design?
-Was there any consultation with staff and/or students? Are there opportunities for student involvement in the project beyond use of the area as a play space?
-Is there a plan to measure or evaluate the use of the space?

Funding requests are needs based, and there is no set minimum or maximum amount for which you can apply. However, the majority of TD FEF grants are between $2,000 and $8,000.

Organizations eligible to receive funding:
-Registered Canadian charities with a Charitable Registration Number (CRN)
-Educational institutions (primary/secondary/post-secondary)
-Municipalities
-Aboriginal groups

Not Funded:
-Internal or external salaries or other people-costs where they make up more than 75% of the amount requested (includes web design, graphic design, writers, translation, labour, etc.,)
-Capital costs or infrastructure (sheds, gazebos, solar panels etc.)
-Administrative or operating expenses
-Landscaping/beautification
-Ornamental structures
-ConferencesLand acquisition
-Expenses related to advocacy activities
-Projects occurring on private land
-Scholarships, grants or bursaries
-Awards and prizes
-Playground equipment
-Mileage, accommodation, meal costs or other travel expenses
-Expenses incurred prior to the application date
-Advertising expenses (print media, radio, online, etc.)
-Postage and shipping costs
-Venue or equipment rentals
-Projects taking place outside of Canada
-Research projects

Anti-Discrimination Policy: TD FEF prohibits discrimination based on race, national or ethnic origin, color, religion, age, sex, sexual orientation, marital status, family status, veteran status, disability or other characteristic protected by law. You will be asked to indicate whether the projects, programs and activities for which you seek funding comply with TD FEF's anti-discrimination policy. TD FEF reserves the right to exclude organizations and decline donations, gifts or sponsorships as it deems appropriate.

Submit your application for funding prior to the start of your project – taking into account when the Regional Advisory Boards meet. Boards cannot provide funding for expenses already incurred.

When planning your project, please keep in mind that TD FEF has set deadlines and response times throughout the year. To ensure timely review of your application, please refer to the following schedule:

-July 15, 2017: Submission deadline
-September 2017: Regional Advisory Board Meeting
-October 2017: Applicants notified

If your organization is in need of volunteers, please contact your local TD FEF Regional Manager to discuss the TD Volunteer Network – an online system through which charitable organizations can post local volunteer opportunities and TD employees can search and sign up to volunteer with causes they care about.

Before starting your grant application, please review the funding source's website listed below for updates/changes/addendums/conferences/LOIs.
Apply Online:
https://www.grantrequest.com/SID_371/?SA=SNA&FID=35155

General Inquiries:

1-800-361-5333
tdfef@td.com

TD FEF Regional Managers:

British Columbia, Alberta, Yukon & Northwest Territories, Saskatchewan & Manitoba:

Lillian Truong
Regional Manager
700 West Georgia Street
TD Tower – 3rd Floor
Vancouver, BC V7Y 1A2
lillian.truong@td.com

Ontario North & East:

Sarah Lawless
Regional Manager
1595 Telesat Court
Ottawa, ON K1B 5R3
sarah.lawless@td.com

Quebec and Atlantic Provinces:

Violaine Pronovost
Regional Manager
1350, René-Lévesque Ouest, 6e étage
Montreal, QC H3G 1T4
violaine.pronovost@td.com

Greater Toronto Region & Western Ontario:

Carolyn Scotchmer
Regional Manager
77 King St. West
TD Tower North, 10th Floor
Toronto, ON M5K 1A2
carolyn.scotchmer@td.com

Canada: Alberta British Columbia Manitoba New Brunswick Newfoundland and Labrador Northwest Territories Nova Scotia Nunavut Ontario Prince Edward Island Quebec Saskatchewan Yukon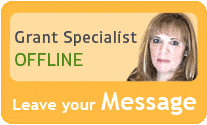 Our team of researchers and grant specialists review hundreds of funding resources daily to make sure GrantWatch.com provides members with the most up-to-date grants.
We have grants for: