Community Development Block Grant (CDBG) - Public Works (PW)
Grants to Nebraska Municipalities and Counties
to Invest in Community Infrastructure

Nebraska Department of Economic Development (DED) - Housing and Community Development Division

07/30/17
Grants to Nebraska incorporated municipalities and counties, excluding Omaha, Lincoln, Bellevue, and Grand Island, for a broad range of community investments that result in affordable and effective facilities and infrastructure. Projects should address long-term community development goals.

Funded projects shall develop the state's communities and counties by providing residents with basic infrastructure and/or facilities with the opportunity to maximize energy efficiency and provide a suitable living environment.

The following activities are eligible within the PW Program. Where any activity is not identified among the list below, please consult the Program Representative.

Facilities:
-Community Centers
-Senior Centers exclusively for persons aged 62 and over
-Nonprofit centers for day care, dependent care, primary health, and mental health care outpatient
clinics (excluding shelters defined as: hospitals, nursing homes, convalescent homes, battered spouse shelters, shelters for the homeless, halfway houses, group homes, temporary housing;
-Remodel shelter facilities for the homeless (excludes costs for operation)
-Accredited public libraries
-Neighborhood parks (a new facility/improvement, or a quantifiable increase of an existing facility/improvement);
-Single- or multi-service fire/rescue buildings (fire trucks are specifically considered "public facilities" and thus eligible);
-Removal of architectural barriers for accessibility;
-Tornado-safe shelters in manufactured home parks (containing not less than 20 manufactured housing units that are within such proximity of shelter to be of use in a tornado.

Infrastructure:
-Street improvements including curb, gutter, and sidewalk;
-Storm sewer improvements;
-Flood control designed to influence or affect the flow in a natural water course such as a river, stream, or lake;
-Removal of architectural barriers for accessibility;
-Drainage improvements (e.g. retention ponds or catch basins);

Eligible Activities:

1. The acquisition of real property (including air rights, water rights, and other interests therein) which is

a. Blighted, deteriorated, deteriorating, undeveloped, or inappropriately developed from the standpoint of sound community development and growth;
b. Appropriate for rehabilitation or conservation activities
c. Appropriate for the preservation or restoration of historic sites, the beautification of urban land, the conservation of open spaces, natural resources, and scenic areas, the provision of recreational opportunities, or the guidance of urban development;
d. To be used for the provision of public works, facilities, and improvements eligible for assistance under this program; or
e. To be used for other public purposes.

2. The acquisition, construction, reconstruction, or installation (including design features and improvements with respect to such construction, reconstruction or installation that promote energy efficiency) of public works, facilities (except for buildings for the general conduct of government), and site or other improvements.

3. Code enforcement in deteriorated or deteriorating areas in which such enforcement, together with public improvements and services to be provided, may be expected to arrest the decline of the area.

4. Clearance, demolition, removal, and rehabilitation (including rehabilitation which promotes energy efficiency) of buildings and improvements (including interim assistance, and finance public or private acquisition for rehabilitation, and rehabilitation, or privately owned properties and including the renovation of closed school buildings).

5. Special projects directed to the removal of material and architectural barriers which restrict the mobility and accessibility of elderly and handicapped persons.

6. Payments to housing owners for losses of rental income incurred in holding for temporary periods housing units to be utilized for relocation of individuals and families displaced by CDBG activities.

7. Disposition (through sale, lease, donation, or otherwise) of any real property acquired with CDBG funds or its retention for public purposes.

8. Payment of the nonfederal share required in connection with a federal grant in-aid program undertaken as part of activities assisted under this program.

9. Relocation payments and assistance for displaced individuals, families, businesses, organizations, and farm operations, when determines by the grantee to be appropriate activities.

10. Payment of reasonable administrative costs and carrying charges related to the planning and execution of the community development and housing activities, including the provision of information and resources to residents of areas in which community development and housing activities are to be concentrated with respect to the planning and execution of such activities, and including the carrying out of activities as described in Section 701(e) of the Housing Act of 1954 on the date prior to the enactment of the Housing and Community Development Amendments of 1981.

11. Activities which are carried out by public or private nonprofit entities, including

a. Acquisition of real property;
b. Acquisition, construction, reconstruction, rehabilitation, or installation of public facilities (except for buildings for the general conduct of government),
c. Site improvements, and
d. Utilities.

$1,000,000

The maximum grant amount for PW activities is up to $250,000.

No more than $8,000 may be used for construction management, and no more than 10% of the amount of the grant may be used for general administration. The CDBG cost per beneficiary cannot exceed $3,000, except for daycare centers where it cannot exceed $5,000.

Except as provided in Section 1.03 of the Application Guidelines (and outlined below), eligible applicants include every Nebraska incorporated municipality or Nebraska county (that is not a CDBG Entitlement Community). See the "Fundability Threshold Requirements" for specific thresholds that are also considered in determining eligibility.

Eligible applicants include every Nebraska county or incorporated municipality with a population of less than 50,000 and are not classified as a CDBG Entitlement Community (Omaha, Lincoln, Bellevue, and Grand Island).

Eligible applicants may submit one of two types of applications:

1. Individual: Except as defined below, an eligible municipality may apply only for projects within its corporate limits, and an eligible county may apply only for such projects or activities in unincorporated areas.

2. Joint: Eligible applicants may apply together for projects when it can be clearly documented that mutual action by the applicants is required. The applicant local government in multi-jurisdictional application must also be a direct participant in the study/project. The applicant local government cannot serve only as a pass through for CDBG funds or only as the general administrator of the study/project.

Special policies:

1. A municipality may not submit an application for projects undertaken outside its corporate limits unless the projects either:

a. Occur within its zoning jurisdiction; or
b. Involve property acquired by the municipality prior to project implementation through
purchase, donation, or a permanent easement.

2. A county may not submit an application for projects undertaken within the corporate limits or zoning jurisdiction of a municipality unless the projects involves either:

a. Public facilities within an eligible incorporated municipality that are owned or operated by the county; or
b. Activities provided county-wide, either directly by the county or through contract with another local or area agency.

3. A joint application must include a written agreement made in accordance with state law (Interlocal Cooperation Act) that

a. Stipulates that the parties will cooperate in undertaking the project;
b. Delineates responsibilities and authorities of each party with respect to grant administration; and
c. Authorizes one of the parties to act as primary agent for administrative and monitoring purposes. The applicant local government in a multi-jurisdictional application must also be a direct participant in the study/project. The applicant local government cannot serve only as a pass-through for CDBG funds or only as the general administrator of the study/project.

4. If the application requires participation of entities that are not eligible applicants, each such entity must provide written assurance that it concurs with the project and is committing its resources, if any, as stated in the application. A grantee/sub-grantee agreement that stipulates the decision making authority, administration, contract compliance, reporting, etc. shall be executed and submitted as an attachment to the application. In all instances, the grantee has the final responsibility for implementation of the project and must retain environmental and financial responsibility.

5. Eligible applicants may provide CDBG funds to a sub grantee neighborhood-based nonprofit organization. Note: proof of nonprofit status, such as Secretary of State designation, must be included with the application.

Fundability Threshold Requirements:

The following threshold requirements must be met by the local government applicant in order to be eligible for program resources. These requirements include:

a. Activities proposed are eligible and comply with CDBG National Objectives and State CDBG priorities.
b. Applicant has no significant, unresolved audit finding.
c. Applicant has no legal actions under way that may significantly impact its capacity.
d. Applicant is following a detailed Citizen Participation Plan (CPP) and Anti-Displacement Plan.
e. Applicant has adopted an authorizing participation resolution.
f. Applicant must have addressed and cleared all compliance (i.e. Davis Bacon, acquisition, fair housing, etc.) Found during monitoring, if any, from past awarded projects, and have had a response accepted by DED.
g. Applicant is current with all reporting requirements (semi-annual status reports, closeout reports, audit reports, notification of annual audits, etc.); and
h. Applicant has shown progress (including expenditures) on prior CDBG grants.
i. All land for the project MUST be in the possession of the community or an option to purchase in place at the time of application.

Ineligible Activities:

The following activities are ineligible within the PW category. If any activity is not noted within the list below, and is not listed as an eligible activity, please consult a CDBG Program Representative in order to determine if any other proposed activities are eligible for the program category.

1. General administrative and audit costs that exceed the allowable 10% of non-administrative CDBG funds awarded.

2. Construction management costs, where applicable, that exceed the allowable $8,000 maximum.

3. Housing management costs, where applicable, that exceed the allowable 10% of CDBG funds awarded.

4. Buildings, or portions thereof, used predominantly for the general conduct of government cannot be assisted with CDBG funds. Such buildings are defined as city and village halls, county administrative buildings, state capitols, or office buildings or other facilities in which the legislative or general administrative affairs of the government are conducted. This definition does not include such facilities as neighborhood service centers or special purpose buildings located in LMI areas that house various non-legislative functions or services provided by government at decentralized locations. This does not exclude, however, the removal of architectural barriers in order to make public buildings accessible to elderly and handicapped persons.

5. General government expenses cannot be paid with CDBG funds, except for those costs that are directly attributable to administration of a local CDBG program and are documented as such. (Eligible cost expenses are detailed in 2 CFR Part 200).

6. CDBG funds cannot be used to pay for facilities or equipment used for political purposes or to engage in other political activities such as candidate forums, voter transportation, or voter registration. However, a facility originally financed in whole or in part with CDBG funds may be used on an incidental basis to hold political meetings, candidate forums, or voter registration campaigns, provided that all parties and organizations have access to the facility on an equal basis, and are assessed equal rent or use charges, if any.

7. The purchase of equipment with CDBG funds is generally ineligible, except (a) the purchase of construction equipment is ineligible, but compensation for the use of such equipment through leasing, depreciation, or use allowances pursuant to 2 CFR Part 200 as applicable for an otherwise eligible activity is an eligible use of CDBG funds. However, the purchase of construction equipment for use as part of a solid waste disposal facility is eligible; and (c) that purchase of equipment, fixtures, motor vehicles, furnishings, or other personal property not an integral structural fixture is generally ineligible. CDBG funds may be used, however, to purchase or to pay depreciation or use allowances (in accordance with 2 CFR Part 200, as applicable) for such items when necessary for use by a municipality or country in the administration of activities assisted with CDBG funds, or when eligible as firefighting equipment, or when such items constitute all or part of a public service.

8. The general rule is that any expense associated with repairing, operating, or maintaining public facilities, improvements, and services is ineligible. Specific exceptions to this general rule are operating and maintenance expenses associated with public service activities, interim assistance, and office space for program staff employed in carrying out the CDBG program. For example, the use of CDBG funds to pay the allocable costs of operating and maintaining a facility used in providing a public service would be eligible, even if no other costs of providing such a service are assisted with such funds.

Examples of ineligible operating and maintenance expenses are: (a) maintenance and repair of streets, parks, playgrounds, water and sewer facilities, neighborhood facilities, senior centers, centers for the handicapped, parking and similar public facilities. Examples of maintenance and repair activities for which CDBG funds may not be used include the filling of pot holes in streets, repairing of cracks in sidewalks, the mowing of recreational areas, and the replacement of expended street light bulbs; and (b) payment of salaries for staff, utility costs, and similar expenses necessary for the operation of public works and facilities.

9. The general rule is that CDBG funds cannot be used for income payments for housing or any other purpose. Example of ineligible income payments include: payments for income maintenance, housing allowances, down payments, and mortgage subsidies. One time payments made on behalf of persons or families to meet emergency needs such as housing or essential utilities is not an income payment and is eligible.

10. CDBG funds may be used for the construction of new permanent residential structures or for any program to subsidize or assist such new construction when required to provide last resort housing under the Uniform Relocation Act. Activities in support of the development of LMI housing including clearance, site assemblage, provision of site improvements and public improvements and certain housing preconstruction costs are considered activities to subsidize or assist new residential construction.

Under the PW program category, activities require a 25% match. No more than half of the total project match may be in-kind source contributions.

Consideration for match will be given for such sources as public and/or private funds, or in-kind services such as materials, labor, or other items that are directly related to the project. The amount of match must be calculated in dollars.

Timeline:
-Public Works Application Due (Cycle 1): July 30
-Anticipated Award: September
-Public Works Application Due (Cycle 2): TBD (if needed)

Before starting your grant application, please review the funding source's website listed below for updates/changes/addendums/conferences/LOIs.
Rebecca Schademann
P: 1 (402) 471-3172 / 1 (800) 426-6505
F: (402) 471-8405
rebecca.schademann@nebraska.gov

Nebraska Department of Economic Development
Housing and Community Development Division
PO Box 94666
Lincoln NE 68509-4666

USA: Nebraska: Statewide, excluding Omaha, Lincoln, Bellevue, and Grand Island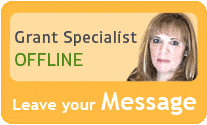 Our team of researchers and grant specialists review hundreds of funding resources daily to make sure GrantWatch.com provides members with the most up-to-date grants.
We have grants for: