Water Quality Improvement Project (WQIP) Program
Grants to New York Nonprofits, Agencies, and
Conservation Districts to Improve Water Quality

New York State Department of Environmental Conservation (DEC) - Division of Water

05/04/17

07/28/17 4:00 PM
Grants to New York nonprofit organizations, municipalities, storm sewer systems, and soil and water conservation districts to protect drinking water sources and address impairments to water quality. Pre-application workshops will be held throughout the state during the months of May and June. Questions will be accepted through June 10.

This grant program requires recipients to provide 15% of the award amount as a local share of the project for high priority Wastewater Treatment Improvement projects; 25% of the award amount as a local share of the project for Non-agricultural Nonpoint Source Abatement and Control, Land Acquisition for Source Water Protection, Salt Storage, Aquatic Habitat Restoration, and Municipal Separate Storm Sewer System projects; and 60% of the award amount as a local share of the project for General Wastewater Infrastructure Improvement projects.

Funding:

The Department anticipates having up to $87 million available for WQIP projects, including up to $1 million available for projects to abate nitrogen loading in Long Island.

The Department may potentially receive additional funding for qualifying projects (e.g., wastewater treatment, nonpoint source abatement and control, aquatic habitat restoration) located in Nassau and Suffolk Counties. Should such funding become available, the Department reserves the right to award funding for scored and ranked projects, consistent with the method of award described in this grant opportunity. In addition, the Department may potentially receive additional funding for qualifying beach restoration projects. Should such funding become available, the Department reserves the right to award funding for scored and ranked projects, consistent with the method of award described in this grant opportunity.

Eligible Types of Projects

1) Wastewater Treatment Improvement

Eligible applicants are municipalities.

Eligible Projects:

-Wastewater Effluent Disinfection – Wastewater treatment projects (as defined in Environmental Conservation Law §56-0101) for facilities that currently do not disinfect their effluent to upgrade municipal systems to meet new wastewater treatment effluent disinfection requirements and increase wastewater treatment plant resiliency with the installation of backup power. Prior to submitting an application, eligible projects must have been notified by the Department that their treatment system requires an upgrade to add effluent disinfection. Municipalities with no current disinfection system will take precedence over repairs or upgrades to an existing system. Applicants will be required to submit an engineering report for the project with their application. Maximum grant available per facility is $1 million.

-Combined Sewer Overflow/Sanitary Sewer Overflow (CSO/SSO) – Projects to upgrade municipal systems to meet CSO or SSO discharge requirements. CSO projects under an approved Long Term Control Plan will be given highest priority. SSO projects for an SSO included in a capacity, management, operation and maintenance (CMOM) program, a sanitary sewer evaluation survey plan, identified as a Type 1 outfall in a SPDES permit, or listed in a consent order will be given highest priority. Applicants will be required to submit an engineering report for the project with their application. Maximum grant available per municipality is $5 million.

-TMDL Implementation – Projects to purchase and install equipment necessary to meet Total Maximum Daily Load (TMDL) requirements, such as chemical addition and other techniques to remove phosphorous or nitrogen before the water is discharged from the plant. TMDL Implementation projects listed in a TMDL Implementation Plan, nine element watershed plan or SPDES permit will be given highest priority. Applicants will be required to submit an engineering report for the project with their application. Maximum grant available per facility is $1,000,000.

-Communities with Inadequate On-Site Septic Systems– Projects to construct systems to serve communities with inadequate on-site septic systems. Communities with Inadequate On-Site Septic Systems projects listed in the PWL as a source of impairment, having a completed sanitary survey conducted by the Department of Health, or listed in the Suffolk County Subwatersheds Wastewater Plan will be given highest priority. Applicants will be required to submit an engineering report for the project with their application. Maximum grant available per system is $5 million.

-General wastewater infrastructure improvements - Wastewater treatment improvement projects (as defined in Environmental Conservation Law §56-0101) to upgrade municipal systems to meet wastewater treatment discharge requirements. Applicants will be required to submit an engineering report for the project with their application. Maximum grant available per facility is $2.5 million.

The Department will assess the Wastewater Treatment Improvement applications based on the following:

-Highest priority will be given to projects addressing new effluent disinfection, CSO/SSO, TMDL Implementation or Communities with Inadequate On-Site Septic Systems.

-Secondary priority will be given to projects addressing general wastewater infrastructure improvements.

2) Non-agricultural Nonpoint Source Abatement and Control

Eligible applicants are municipalities and soil and water conservation districts.

Eligible projects include Nonpoint Source Best Management Practices (BMPs). Details on specific practices can be found in the guidance documents (see RFP for more information).

Priorities: Priorities
-Decentralized Wastewater Treatment Facilities for Failing On-Site Treatment Systems
-Green Infrastructure Practice/Stormwater Retrofits
-Great Lakes Nature-Based Shoreline Projects
-Streambank Stabilization/Restoration and Riparian Buffers
-In-Waterbody Controls for Nutrients
-Beach Restoration
-Other NPS Projects

3) Land Acquisition Projects for Source Water Protection

Eligible applicants are municipalities, soil and water conservation districts, and not‐for‐profit corporations.

Eligible Programs:

-Protection of Surface Drinking Water Supplies - Applicants can apply for funding to purchase land or conservation easements adjacent to surface waters (streams, lakes, rivers, and reservoirs) permitted for public drinking water. Land acquisition projects must be paired with creation or restoration of vegetated riparian buffers and/or wetlands if the land does not already contain vegetated riparian buffers or wetlands. Riparian buffers and wetlands must meet the requirements listed below. Riparian buffer and wetland creation or restoration costs are eligible for funding.

-Protection of Groundwater Drinking Water Supplies – Applicants can apply for funding to purchase land or conservation easements adjacent to groundwater wellheads actively used for public drinking water.

-In-Waterbody Practices to Control Nutrients - For waterbodies experiencing internal nutrient cycling leading to excessive algae and plant growth, low water clarity, or other water quality impairments that impact source water quality for drinking water systems or necessitating enhanced drinking water treatment. Eligible practices include but are not limited to: hypolimnetic aeration, hypolimnetic withdrawal, and dredging. External sources of nutrients must be controlled or eliminated or a project must be underway prior to submitting an application for Reduction of In-Waterbody Nutrient Loading projects. Projects must include some land acquisition to be eligible.

Highest priority will be given to:
-Programs that target protection and/or create or restore riparian buffers or wetlands directly adjacent to surface waterbodies permitted as a drinking water supply
-Programs that protect land within the "inner well zone" for a groundwater drinking water source identified in a Source Water Assessment Plan (SWAP) report or within 1,000 feet of a groundwater drinking water source if no SWAP has been developed.
-Parcels specifically identified or located in watersheds prioritized in the New York State Open Space Plan for drinking water protection.
-Projects that target disinfection by-product precursors in surface waterbodies serving as a public water supply

Secondary priority will be given to:
-Programs that protect and/or create or restore riparian buffers or wetlands adjacent to tributaries that directly drain, within 2,000 feet, into a surface waterbody permitted as an active drinking water supply source
-Programs that protect land within the "outer well zone" identified in a SWAP report for a permitted groundwater drinking water source or between 1,000 and 2,000 feet if no SWAP has been developed

4) Salt Storage

Eligible applicants are municipalities and soil and water conservation districts.

Funding will be considered for proposals submitted on behalf of multiple regulated MS4s.

To be eligible to receive funding, applicants must participate in an area-wide municipal cooperative stormwater group (e.g., coalition), if one exists. If one does not currently exist, the applicant needs to document the steps that are being taken to develop such a group. In these cases, the group has to be in place prior to receiving a grant award. In the rare case where a coalition does not exist nor will be established in the project area, the applicant must justify the reasons in the application.

Applicants requesting funds must provide a list of cooperating MS4s. If funded, the lead applicant must get a signed commitment from each participating MS4 by the date of the contraction execution. The agreement must state that the partner municipality will deliver its share of the outputs specified in the contract workplan. Failure to obtain the signed agreements could result in the grant award being rescinded.

Eligible Projects:

There is no maximum grant amount for this category however typically grants range from $20,000 to $400,000. Eligible activities include (proposed projects must meet the minimum MS4 permit requirements):

1. Development of Retrofit plans for existing unmanaged and/or inadequately managed stormwater runoff to MS4s discharging to impaired watersheds with approved TMDLs (MS4 General Permit Part IX). Eligible projects are those that will deliver an inventory and ranking of all MS4-owned properties and infrastructure with retrofit potential. Plans should be developed using the "Center for Watershed Protection Urban Stormwater Retrofit Practices Guidance."

-Identification of potential retrofit locations at publicly owned properties, street right of way, culverts/outfalls and existing detention practices;
-Identification of potential retrofit treatment options and constraints;
-Development of an inventory of potential retrofit projects with conceptual design;
-Evaluation and ranking of potential retrofits; and
-Identification of the most cost effective approaches.

2. Comprehensive system mapping/program mapping

5) Aquatic Habitat Restoration

Eligible applicants are municipalities, soil and water conservation districts, and not‐for‐profit corporations.

Eligible Project Types:

Aquatic Habitat Restoration (as defined in Environmental Conservation Law §56-0101) projects must meet the following criteria to be eligible for WQIP funding:

1. Connectivity Projects located in New York State:

Eligible applications must focus on work that improves aquatic habitat connectivity at road/stream crossings or dams, with the primary intent to improve the natural movement of organisms. Projects should correct limitations to aquatic connectivity and must focus on culverts, bridges or dams that are causing these barriers. There is a maximum grant amount for this category of $250,000. Sample projects, include, but are not limited to, the following:

-Upgrade and replacement of road stream crossing structures (culverts and bridges) to a larger size and appropriate design to increase ecological connectivity and hydrologic capacity.
-Removal or breach of stream barriers such as dams or weirs that limit aquatic connectivity. Removals must meet natural resource management goals of an area

2. Projects within the marine district (New York/New Jersey Harbor Estuary Comprehensive Conservation and Management Plan8, Nassau and Suffolk Counties):

Eligible applications must improve the ecological condition of the waters of the state including ponds, bogs, wetlands, bays, sounds, streams, rivers, or lakes and shorelines with the intent to support a spawning, nursery, wintering, migratory, nesting, breeding, or foraging environment for fish and wildlife and other biota. There is no maximum grant amount for this category, however typically grants range from $200,000 - $500,000.

Sample projects, include, but are not limited to, the following:
-Restoration or management of tidal or freshwater wetlands
-Creation or restoration of submerged aquatic vegetation
-Restoration or enhancement of shellfish and shellfish beds
-Removal of tidal restrictions (i.e., berms, culverts) to reconnect formerly functioning wetlands
-Fish passage

Applicants will be required to submit a feasibility study for the project with their application. Please see the WQIP Required Marine District AHR Documentation Guidance attached here as WQIP RFA Appendix B.

6) Municipal Separate Storm Sewer Systems (MS4s)

Eligible applicants are Regulated Traditional MS4s, municipalities, and soil and water conservation districts.

Eligible Projects:

There is no maximum grant amount for this category however typically grants range from $20,000 to $400,000. Eligible activities include (proposed projects must meet the minimum MS4 permit requirements):

1. Development of Retrofit plans for existing unmanaged and/or inadequately managed stormwater runoff to MS4s discharging to impaired watersheds with approved TMDLs (MS4 General Permit Part IX). Eligible projects are those that will deliver an inventory and ranking of all MS4-owned properties and infrastructure with retrofit potential. Plans should be developed using the "Center for Watershed Protection Urban Stormwater Retrofit Practices Guidance."

-Identification of potential retrofit locations at publicly owned properties, street right of way, culverts/outfalls and existing detention practices;
-Identification of potential retrofit treatment options and constraints;
-Development of an inventory of potential retrofit projects with conceptual design;
-Evaluation and ranking of potential retrofits; and
-Identification of the most cost effective approaches.

2. Comprehensive system mapping/program mapping

$87,000,000

Generally, applicants meeting the following criteria are eligible for WQIP funds. There is some variability among eligible applicants for specific project types.

Please Note: Applicant eligibility criteria is more clearly identified under each specific WQIP project type contained in this Request for Applications (RFA).

Applicant Types:
-Municipalities
-Municipal corporations
-Regulated traditional Municipal Separate Storm Sewer Systems (MS4s)
-Soil and water conservation districts
-Not-for-profit corporations, (Only land acquisition for source water protection projects OR aquatic habitat restoration projects)

The "Legal Name of Applicant" listed in the application must be the name of the entity that will enter into the contract if awarded. The Legal Name of Applicant field should not list an individual. Be sure to select the correct entity that is applying for the grant because the name cannot be switched in any way (i.e. change from the County to the County Office of Planning) after award.

Applicants who have demonstrated poor management of past WQIP contract(s) will not be funded in Round 14. Also, applicants who have not previously been awarded a WQIP grant but whose Round 14 application does not demonstrate the experience and ability to carry out the project will not be funded in Round 14.

Projects must have secured at least some of the necessary approvals and be ready to proceed with project implementation to be funded.

Projects that include ineligible activities will be deemed ineligible. See individual project types for a list of ineligible activities for each project type.

Ineligible WQIP Projects
-Application proposals that do not address water quality impairment or protect a drinking water source
-Projects that provide no matching funds
-Projects that are seeking funding for planning or design only
-Projects that include ineligible activities as described in the project type descriptions
-For Aquatic Habitat Restoration projects, projects which do not provide any species miles and have a pre-existing condition of minor or less

Pre-application workshops will be held around the State. All those who would like to have the application process explained or have process-related and/or grant-related questions are encouraged to attend.

Workshops are scheduled as follows:

Western NY:
-5/4/2017, 2:00 PM - 4:30 PM, Fredonia, SUNY Fredonia
-6/5/2017, 1:00 PM - 4:00 PM, Buffalo, Buffalo State College

Finger Lakes:
-5/25/2017, 1:00 PM - 3:00 PM, Rochester, Monroe Community College
-6/6/2017, 3:00 PM - 5:00 PM, Geneva, Hobart and William Smith Colleges

Central NY:
-5/8/2017, 2:00 PM - 4:00 PM, Auburn, Cayuga Community College
-6/15/2017, 1:00 PM - 4:00 PM, Syracuse, Syracuse Center of Excellence

Southern Tier:
-5/11/2017, 11:00am - 1:00 PM, Norwich Morrisville State College
-6/12/2017, 11:00am - 1:00 PM, Elmira, Holiday Inn Elmira Riverview

Mohawk Valley:
-5/9/2017, 1:00 PM - 3:00 PM, Herkimer, Herkimer County Community College
-6/14/2017, 10:30 AM - 1:00 PM, Oneonta, SUNY Oneonta

North Country:
-5/19/2017, 2:00 PM - 5:00 PM, Potsdam, Clarkson University
6/23/2017, 2:00 PM - 5:00 PM, Lake Placid, ORDA Lake Placid Convention Center

Capital Region:
-5/1/2017, 1:00 PM - 4:00 PM, Albany, Empire State Plaza
-6/26/2017, TBD

Mid-Hudson:
-5/17/2017, 9:00 AM - 11:30 AM, Newburgh, Mount Saint Mary College
-6/7/2017, 1:00 PM - 4:00 PM, Yonkers, Yonkers Riverfront Library

New York City:
-5/5/2017, 2:00 PM - 4:00 PM, Queens, JetBlue Building
-6/8/2017, 2:00 PM - 4:00 PM, Manhattan, Genome Center

Long Island:
-5/16/2017, 1:00 PM - 3:00 PM, Hempstead, Hofstra University
-6/9/2017, 10:00 AM - 12:00 PM, Stony Brook, Stony Brook University

The workshop schedule along with additional information and RSVP is available here:
https://regionalcouncils.ny.gov/genericcfa/2017-cfa-workshops

Questions should be submitted via email no later than July 10, 2017.

Applications are due by 4:00 PM on July 28, 2017. This is a hard deadline; all uncompleted applications will not be considered for grant funds. Applicants are advised to submit the application well before the deadline.

Municipalities, soil and water conservation districts, and nonprofits must register in the NYS Grants Gateway to be eligible for this grant:
https://grantsgateway.ny.gov/IntelliGrants_NYSGG/module/nysgg/goportal.aspx

For more information, including user guides and tutorial videos on how to register and prequalify, visit NYS Grants Reform. Since the process is multi-stepped, we encourage you to fulfill this requirement as soon as possible: https://grantsreform.ny.gov/

Matching funds are required and vary by program area.

Before starting your grant application, please review the funding source's website listed below for updates/changes/addendums/conferences/LOIs.
Applicants apply for WQIP Round 14 funding through the Consolidated Funding Application (CFA):
https://apps.cio.ny.gov/apps/cfa/

Regional Contacts:
http://www.dec.ny.gov/pubs/45166.html

Questions should be submitted to: user.water@dec.ny.gov

USA: New York City; New York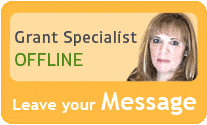 Our team of researchers and grant specialists review hundreds of funding resources daily to make sure GrantWatch.com provides members with the most up-to-date grants.
We have grants for: