Film and Digital Media Grant
Grants to Montana Nonprofits, Schools, and Agencies
for Humanities Media Documentary Projects
Agency Type:
Foundation / Corporation

Humanities Montana

08/20/17
Grants of up to $10,000 to Montana nonprofits, schools, IHEs, libraries, government agencies, and groups for humanities-focused digital and media projects. Applicants must discuss eligibility with program staff prior to applying. Eligible types of projects include radio documentaries, film and video documentaries, and internet documentary projects.

The board reviews applications and awards grants on a competitive basis. It assesses proposals based on humanities content and participation by humanities scholars in planning and/or implementation of projects.

Humanities Montana encourages proposals that stimulate statewide dialogue on humanities topics, foster discussion between humanities scholars and the public, strengthen cooperative relationships among communities and cultural organizations (museums, libraries, schools, tribal organizations, etc.), and enrich civic discourse among the state's diverse cultures and across its geographical distances.

The Film and Digital Production Grant has funds available for projects in three different stages. Applicants may elect to apply for each stage sequentially or may apply for one-time funding at any of the stages. At the completion of each stage, the applicant must submit evidence of progressive and satisfactory development in order to be considered for funding at the next stage.

Stage One - Research and Script development
-Expected outcome: shooting script or equivalent (required to progress to Stage Two funding). Applicants must submit an example of previous work.

Stage Two - Principal photography, source material acquisition, rights clearance
-Expected outcome: a rough cut of film /video or equivalent (required to progress to Stage Three funding). Applicant must submit completed script or detailed narrative treatment.

Stage Three - Completion of product, including post-production
-Applicant must submit a rough cut of the project.

All Humanities Montana-funded projects must have
-A central focus in the humanities
-A clearly defined theme
-Professional humanists involved in planning/executing
-No political advocacy
-Include a public program
-Publicity and evaluation plans where appropriate
-1:1 cost-share of in-kind or other funds
-All applications for support of projects that involve Native American communities or cultures must demonstrate involvement of those communities or address why they are not involved.

In addition, Film and Digital Production Grants must:
-Build on sound humanities scholarship
-Deepen public understanding of significant humanities questions
-Appeal to a broad audience
-Approach the subject analytically and interpretively through an appropriate variety of perspectives
-Demonstrate a plan for statewide, regional, or national audience involvement and of secondary non-broadcast distribution and long-term utilization

$32,000

-Stage One - Research and Script Development: Up to $8,000
-Stage Two - Principal photography, source material acquisition, rights clearance: Up to $10,000
-Stage Three - Completion of product, including post-production: Up to $10,000

One project cannot receive more than $28,000 in total Film and Digital Production Grants.

Film and Digital Production Grants are intended to provide multi-year support, or one-time only funding for major projects in film, video, television, web-based or other digital media.

Major projects are those requiring multiple stages of research and development, production, post-production, and which generally require a script and a year or more to complete.

The grant period begins the date funds are awarded and normally ends 30 days after the funded program or activity ends.

Humanities Montana only awards film and digital media grants to organizations, not individuals.

Eligible Grantees:
-Nonprofits
-K-12 schools, Colleges, Universities
-Museums
-Libraries
-Historic preservation societies
-State or local government agencies
-Unions
-Business and professional groups
-Social service organizations
-Community, religious, or tribal groups
-Noncommercial media firms
-Ad hoc groups

Applicants must meet the Required Federal Certifications:
http://www.humanitiesmontana.org/grants/certifications_media.php

Humanities Montana cannot fund
-Projects that focus on personal instead of public concerns
-Non-public meetings of organizations (although Humanities Montana will consider funding programs open to the public but held in conjunction with a group's meeting)
-Construction, restoration, or operating expenses of existing organizations
-Equipment, property, or other capital purchases
-Museum or library acquisitions, except in unusual circumstances
-Lobbying or direct social action, or planning for direct action, or projects which advocate a particular course of action
-Projects that present a one-sided, uncritical treatment of an issue
-Projects that would raise funds for profit-making groups or for commercial purposes
-Meals or refreshments for an audience
-Alcoholic beverages or entertainment costs
-Candidates running for political office

Applications are due August 20.

You must discuss your project with Humanities Montana staff. Staff will confirm whether your proposal meets the basic criteria, and will help ensure you submit a competitive application. Humanities Montana staff can guide you through the online application process, answer questions, review drafts, offer recommendations, and generally help you develop the strongest application possible. Consultation is required for film and digital media grants.

Your cost-share to the project is the total of your In-Kind Contributions and Cash Income. Your total estimated cost-share must match your Humanities Montana Funds 1:1. For every dollar you request from Humanities Montana, you must provide at least a dollar of cost-share, either in cash, in-kind, or a mixture of both.

Before starting your grant application, please review the funding source's website listed below for updates/changes/addendums/conferences/LOIs.
Apply Online:
https://www.grantinterface.com/Common/LogOn.aspx?eqs=B9OfTluxi4kDySSdSVliJb5FhI-I_kuk0

Kim Anderson, Director of Programs and Grants
kim.anderson@humanitiesmontana.org

Humanities Montana
311 Brantly
Missoula, MT 59812

406-243-6022
info@humanitiesmontana.org

USA: Montana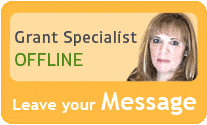 Our team of researchers and grant specialists review hundreds of funding resources daily to make sure GrantWatch.com provides members with the most up-to-date grants.
We have grants for: